Mention the name Brian Wright to most cyclists – Slipstreamers past and present in particular – and images of a man larger than life with a passion for helping children cycle are conjured up in the mind. He was, truly, the heart and soul of Slipstreamers – and one only has to read our regular "Meet the Volunteers" feature in our newsletter to note how many were inspired to sign up as volunteers by Brian, who passed away after suffering a heart attack in 2012.
Indeed, it is Brian's passion and inspiration that has brought together 5 former Slipstreamers' Members, all of whom attended Slipstreamers around the same time from a very early age 13 years ago, volunteered together as BC Young Volunteers and some of whom are now BC qualified coaches and regularly in attendance at the club, to take on an epic off-road cycling challenge in honour of Brian.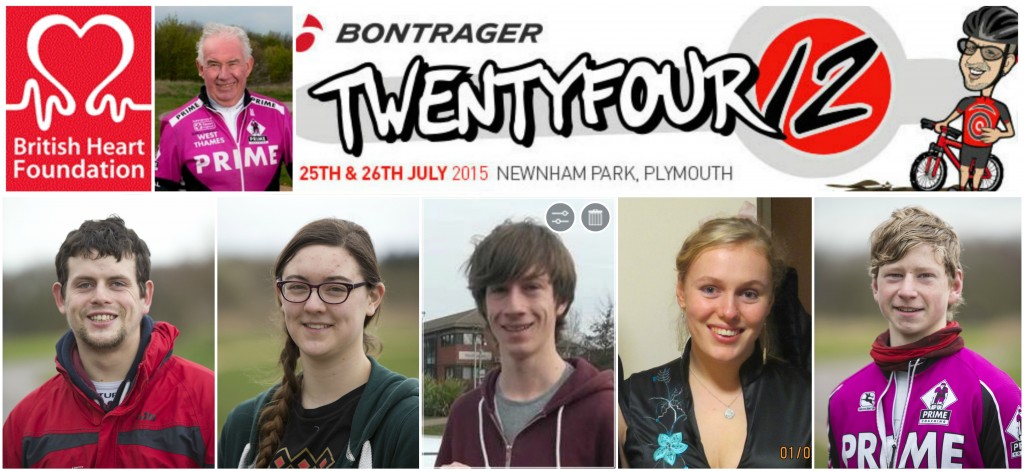 Sam Grant, Simon Passey, Mark Passey, Hannah Gunn and Rebecca Pressner have formed a Slipstreamers Coaches team, and will be riding the Bontrager 24/12 mountain bike enduro in Plymouth, Newnham Park on the 25th and 26th July; at the same time, aiming to raise at least £1000 for the British Heart Foundation.
This will be quite a hectic weekend of riding, so we anticipate lots of off-road training, mental preparation, and of course, FUN!
If you are able to spare a few pennies or pounds to support the team and such a worthy cause, please visit this page here. Every little helps, so THANK YOU in advance! Even if you can't donate any money, do please show your support to Sam, Hannah, Simon, Mark and Rebecca when you see them – this is just as important!

We'll keep you posted of the fabulous five's progress and thoughts as they approach the big weekend, so watch this space for further details and updates!