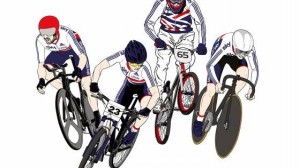 The BC Performance Pathway
British Cycling have recently announced a revamp of the Rider Journey, and re-branded their scheme as "The Performance Pathway". Essentially the route remains the same – from Club to International Podium – but with some additional milestones.
During 2014, three Slipstreamers riders (Charles Page, Harriet Mellor and Lorna Bowler) have shown terrific dedication and focus to rise to the next level of "Olympic Development Apprentices", or "ODA" for short. As have many before them, they have worked hard at club level, have been selected for "Regional School of Racing" or "RSR" programmes, and have shown potential and promise at regional and national level races. By doing so, they have secured one of the highest accolades that an U16 rider can achieve within the sport.
The ODA replaces components of the previous "GB Talent Team" programme, and is aimed at finding talented young riders and preparing them for transition to the higher programmes.
Pathway Explained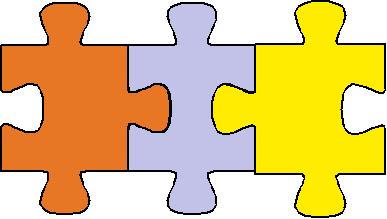 The pathway starts, as all of you have already done, with joining a club. Within Slipstreamers, we have a balanced programme that meets our British Cycling commitment by delivering sessions that have a focus starting with 70% skills and 30% physical in our Bronze Group, rising to 50% skills and 50% performance development when you reach the Gold Group.
As you grow older and almost reach your teenage years, new opportunities start to open up. The new Club Clusters of Training (CCT) that are held throughout the region, have a higher focus on performance development. By attending these, the focus shifts to 70% performance and 30% skills. The CCT sessions are open to all riders aged 12 or over who want to improve their performance.
This is also when riders are being monitored for selection to start attending discipline specific RSR's. The RSR's available are Track, Circuit and MTB Cross Country. Those that meet certain performance criteria are then invited to attend. The sessions are different from a Slipstreamer session in that you will be required to:
Ditch your parents! This is where you start looking after yourself. Carry your own kit, pump your own tyres, fix your own punctures, clean your own bike and pack your own kit bag
Meet the performance requirements and work solely with a group of very similar ability – therefore training much harder and more specific
Start to think! You will be required to demonstrate that you can plan, execute and reflect upon the necessary training to help you improve
Not only are these great cycling skills, they are skills that spill over into your normal life outside of cycling.
Once you have proved that you have what it takes at a Regional level, the regional coaches will put you forward as candidates to join the ODA. This is where a small number of riders from across the country are selected to work towards Olympic excellence. Again, the focus is 70% on performance, and making sure you have what it takes to be a champion. Remember, you are still only 16 years old to be on the ODA!
As you progress through your teens, the "Olympic Development Programme" or ODP is the next step, looking at riders who are 15-23 years of age, where the split is 80% performance and only 20% skills. This programme aims to add technical experience, including experience of preparing for major championships, plus race conditioning. To be eligible for selection to the ODP, riders should be consistently reaching top 10 finishes in National competitions.
The next level progresses to the "Olympic Academy Programme" which selects exceptional athletes with the clear potential to become world-class performers. The programme aims to add the final technical polish, whilst building up training loads to those likely to be experienced by the senior elite athletes.
Finally the "Olympic Podium Programme", is the point where you are expected to focus almost 100% on your performance and riders are expected to be seasoned world-class performers with a track record of success at the highest level. Athletes are full-time on the programme and are generally based near the team's Manchester HQ. Previous athletes on this programme include Olympic champions Jason Kenny and Sir Bradley Wiggins.
Summary
As you can see, the whole Performance Pathway is heavily supported by a strong foundation in skills that you develop and perfect at Slipstreamers, and help you as you progress through to very high performance levels. At Slipstreamers we are committed to ensuring that you get the right level of coaching to aid your improvement as a rider. Please don't be afraid to ask the coaching staff about ways you may be able to improve – we would love to give feedback to you all individually, but 160+ riders is not always easy to manage.
Do use your Passports! Ask your coaches to look at and comment on your techniques as you practice for your assessments. Assessments will never cease in your rider development – there will always be someone monitoring your progress!
For more information on the Performance Pathway, please visit The Performance Pathway page on the BC website.