Session Rules & Etiquette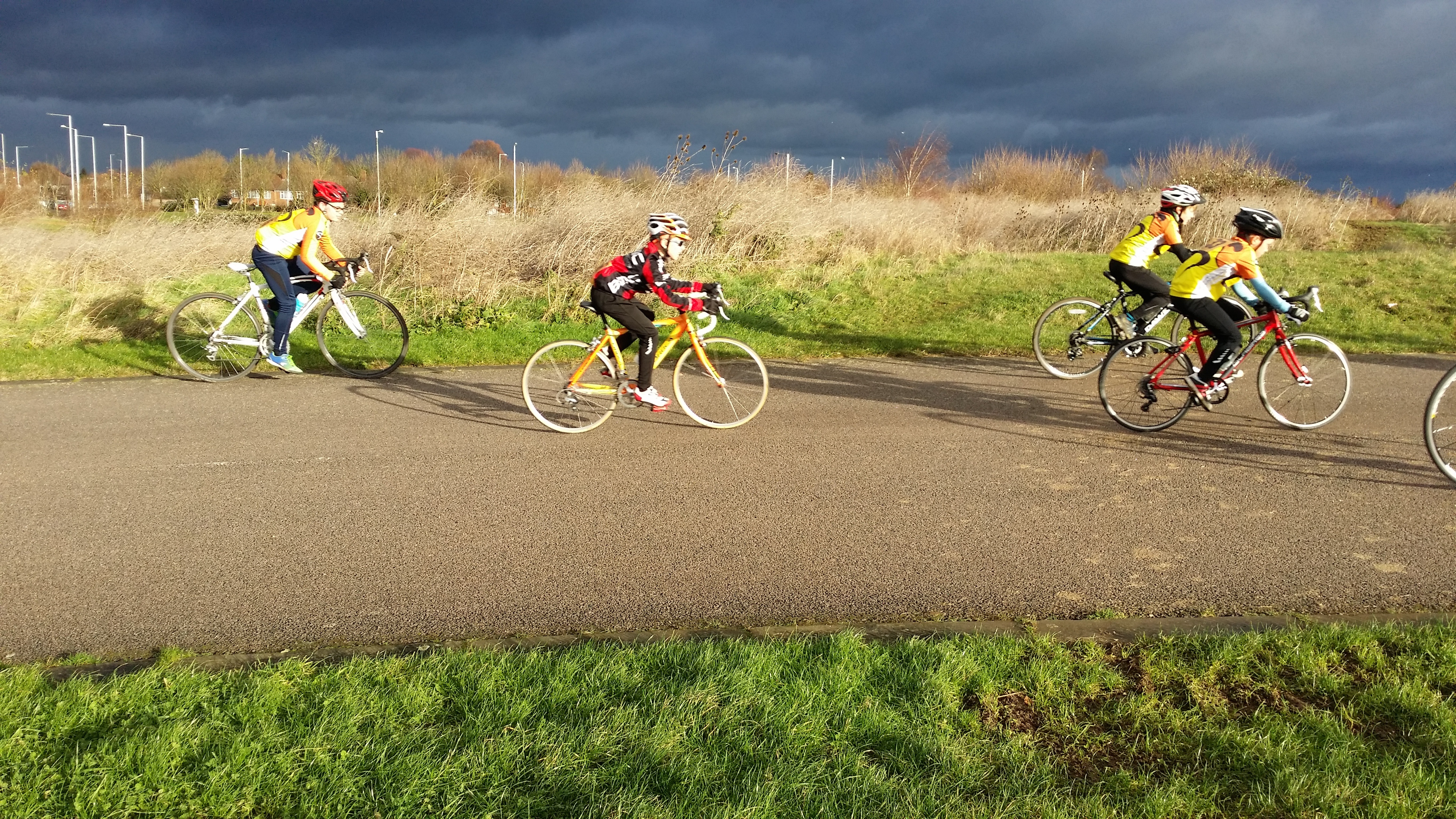 By taking up membership and signing on each week, every Slipstreamers Member effectively agrees to abide by the club's Rider Code of Conduct. There are, however, a few additional areas to highlight where we expect you to be particularly mindful of.
Are You Safe to Ride?

We have an entire section on safety on the left, so please do read this. You will not be allowed to ride on the circuit if you do not:
Wear a helmet – no exceptions!
Wear suitable gloves – long-fingered and thermal in Winter; fingerless during Summer.
Wear appropriate clothing – if it's cold, layer up and wear thick socks or overshoes; if it's warm, don't overdo it!
Eat breakfast before you arrive – we expect you to be sensible!
Have a safe bike – if in doubt, check with the mechanics to help you.
Display your sign-on number clearly in order to be easily identifiable.
Sign-On

You may not ride unless you have signed on. Simple. This is a record of your attendance for end of year club awards, and most importantly for safety reasons where we ensure we have the correct ratio of coaches to riders. Your number also indicates your age group when you are out on the circuit, making it easy for the coaches to identify you as a Slipstreamer and not a member of the general public.
The sign-on desk is very busy, and we always love to see as many of you as possible every Saturday. However, we need your help to ensure the morning registration runs smoothly and efficiently – so, please kindly read and heed the following:
Be on time! Sign on is 8am – 8.25am for the early session and from 8.45am – 9.30am for the main session.
You pay when you sign-on, not later! It's a simple trade – your sign on fee for a number. Make sure you have your fee ready BEFORE you head to the clubhouse. Please also ensure you actually pay!
Riders, not parents, sign the sheets! No matter how young you are, riders sign and collect their numbers – parents may not do this on behalf of their children!
Return your numbers after your session! Take off your number and return it to the sign on desk before you go home. Numbers are very expensive to replace!
Exact/ small change please! We carry a small float, so please bring us exact coins or small notes to pay – this will help us immensely!
Once you have signed on and collected your number, please move away from the sign-on desk and head towards where you need to be. If you are not sure where to go, please find your coaches and ask them. And if you really don't know who your coaches are, come to the sign-on desk and we'll direct you.
Parking
Please do NOT  park on the grass mound or anywhere near the gates, and use the car park spaces provided. Cars who park here are a hazard to our children who ride from the car park through the gate, and moreover, are blocking access for emergency vehicles, especially ambulances, to get through the gates. If all the spaces are full, there is ample street parking available.
During A Session
After sign-on, members are expected to get to their groups quickly, and cycle! During this time, members are all further expected to abide by the Slipstreamers Code of Conduct, as are parents who observe the sessions. The rules of behaviour are clear, but include being respectful to your fellow members – bullying will not be tolerated; listening to your coaches and volunteer riders; not leaving your group to go to the clubhouse without informing a coach/ volunteer; and under no circumstances leaving the circuit unless with a parent/ guardian. Please ensure you are familiar with the Code of Conduct.