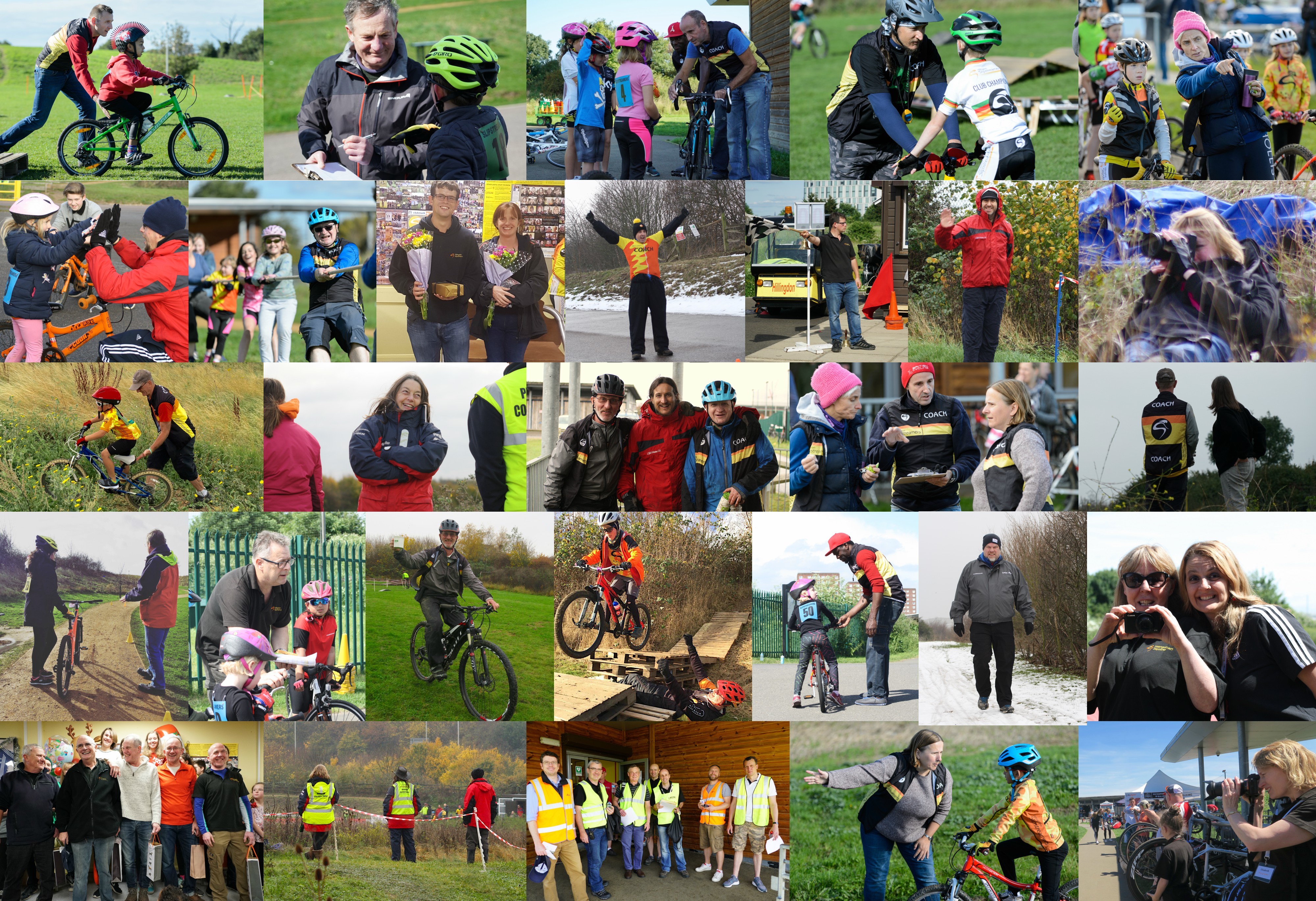 Say Hello to the Volunteers
We currently have over 70 committed volunteers who dedicate their spare time to the club and the development of each and every Slipstreamer, and without whom the club cannot function. Some of us are teachers, writers, police officers, doctors, lawyers, directors, artists and so on – but we make time to volunteer because we are passionate about inspiring children and encouraging cycling!
The main area of volunteering is coaching and coaching helpers out on the circuit. We also have a dedicated team of mechanics to help with all biking needs, a catering team to feed hungry mouths, a sign-on team to welcome riders each week,  Club Welfare Officers who look after member's best interests, First Aiders to take care of those scrapes and tumbles, operational administrators who keep everything organised and flowing, website and newsletter editors who keep you informed at all times, photographers to celebrate you all in a few snaps, and race organisers and officials to ensure you all experience healthy competition at some point or another.
In addition to these wonderful people, parents and friends come to our aid on days when we need extra help such as when we host a national competition or a fun day. We need all the help we can get on a national race day and so litter picking, marshalling, runners (well bike riders), additional judges, sign makers, extra catering, and organising support all are needed. Special talents like face painting and parachute games come to the fore for our fun days!
All of this and more constitutes the make up of how we run the club and how all parents, friends and the riders themselves can help and contribute to creating and improving The Hillingdon Slipstreamers Cycling Club. Explore the links on the left to find about more about a few of our volunteers.
All portrait photographs (except those obviously not taken by a pro!) taken by member parents and professional photographer Heathcliff O'Malley – thank you Heathcliff!