We love a success story here at Slipstreamers, particularly one where our members have overcome a particular challenge to achieve their goals. Nikita came to us just over a year ago, and this is her story so far…
My Slipstreamers Journey, by Nikita Matharu, Under 10 – Silver Group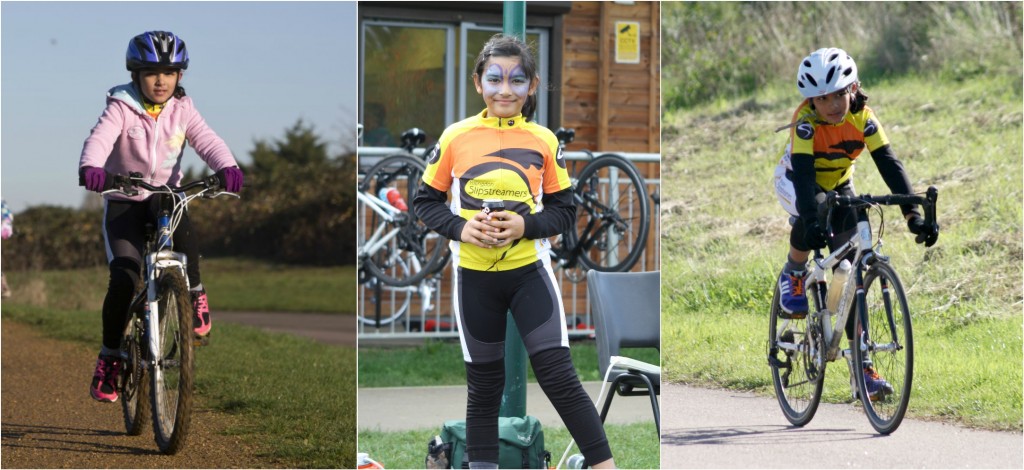 "My name is Nikita and I am 9 years old and have been a Slipstreamer since 16th August 2014. On that day at the assessment I was very nervous as I couldn't really ride a bike back then.  I felt scared and wasn't sure I wanted to come back. I'm so glad I did go back because now I LOVE cycling and look forward to it every week.
I started off in mountain biking where Ralph really helped me meet my goals. I was so happy when I passed my bronze assessment and then I moved onto road biking in July this year. I was also nervous about moving from a mountain bike to a road bike but now I love it!"
Well done Nikita! We are all very proud of how far you have come.