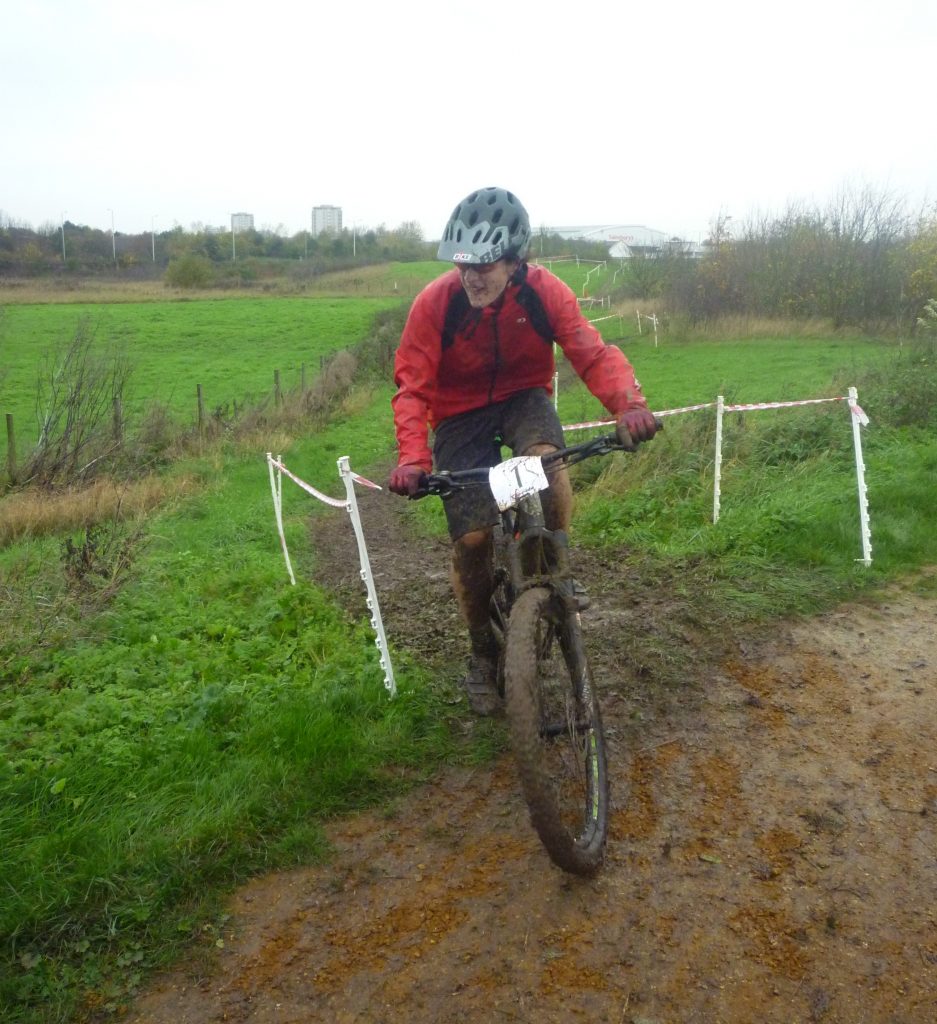 You've shown us your skills with slalom, limbo, track-stands; demonstrated endurance during time trials; and applied tactics and speed at the road races. Now it's all about off-road bike handling and technical ability so it's time to grab your mountain bike and join the fun in what promises to be a fantastic morning of off-road racing.
The MTB Coaching team have designed an exciting course for you all in the penultimate round of the 2016 Club Championships on Saturday 5th November, and we're looking forward to seeing as many of you as possible on Saturday giving the mountain bike races a go. There is something for everyone from Under 6 to Under 16 and as it happens, the weather faeries are set to ensure we have a dry and mud free morning – click here for photos of last year's event – so there is really no excuse for not joining in the fun! But don't take our word for it – read last year's report and be convinced!
Read on to find out a bit more about what you can expect when you compete in the Mountain Bike Races event… As ever, please do read on right until the end of this blog to make sure you are clear on the time slots and what to expect, and parents do kindly pass this information onto our members – they are the ones who need to know what is happening!
Do I Have to Race – Can I Join my Usual Coaching Group?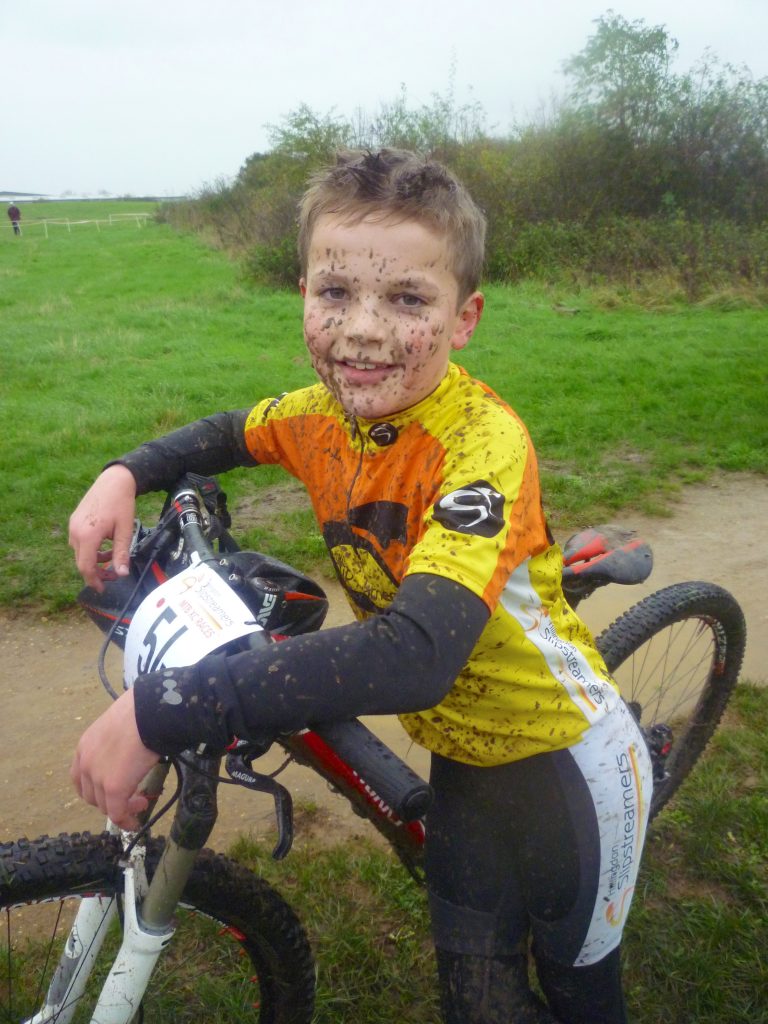 As per previous races, we would encourage every one of you to give the mountain biking a go, even just for fun. However, if you really don't want to race but still want to have a cycle there will be an apron session for beginners continuing their Bronze Development skills training. There will be no Silver or Gold Development sessions on Saturday.
For those of you who have finished your race, there there will be a fun skills session at the small circuit opposite the apron so feel free to join in for a bit of bike jenga, bean bag darts, limbo and more.
Remember every Club Champs event gains you some points – even just for taking part – and it's all in the interest of healthy competition and FUN. There is an FAQ page here on the Club Champs you can refer to if you have any questions, but do feel free to talk to one of the volunteers and we'd be happy to help.
What Bikes Are Permitted?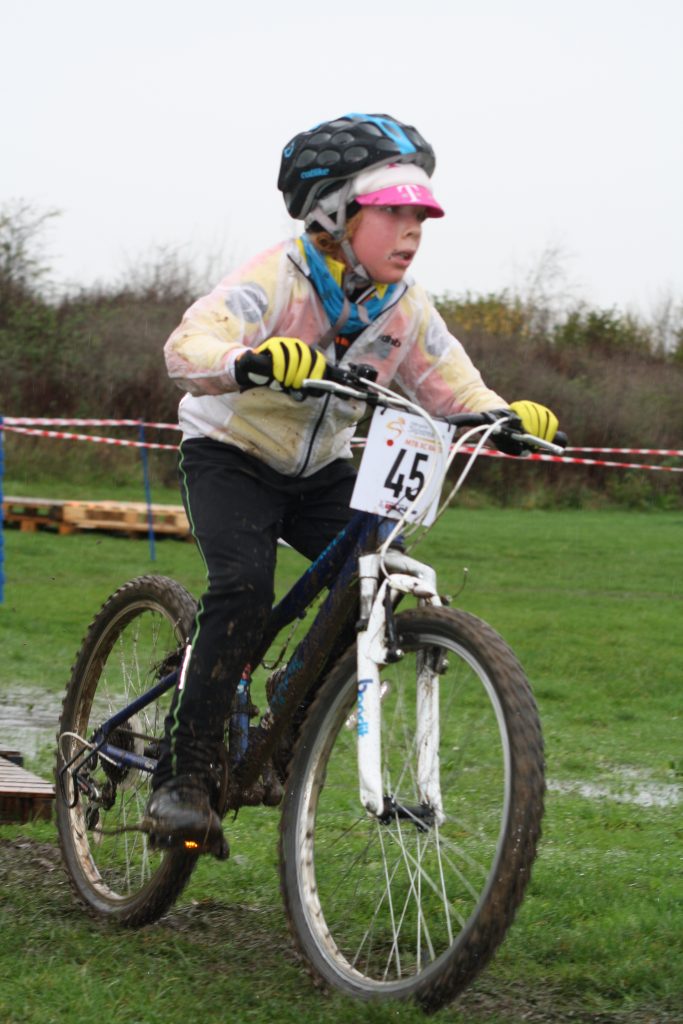 Only mountain bikes with bar-end-plugs are allowed. Cyclo-Cross and BMX bikes are not permitted. We'd really like to see as many of you as possible take part so if you don't have a bike of your own, make your way over to the Mechanic's Hut and there will be some available at no charge. If you've never raced on a mountain bike before, now is your chance! Note that there are no gear checks for mountain bikes.
Do I Need to be Aware of any Specific Safety Requirements?



As usual, you will need a helmet, gloves, and ensure you are wearing the correct clothing – whilst the forecast is looking dry it will be cold, so layers are a good idea. Check out our rider resources for tips on dressing for cycling.
Make sure you have done an M check on your bike before you head to the club – mechanicals happen, but if you can avoid it all the better. There is some guidance here.
Most important, your mountain bikes MUST have bar-end plugs – if you aren't able to get these in time we will have a few spare so do ask the mechanics for assistance.
Event Sign On, Race Times & General Info

Riders need to ensure enough time is allocated for sign on, bike collection (if using a club bike), and getting to the start line on time. Not that there are no gear checks for mountain bikes. Please read below to make sure you know how much time you have to get organised.
MOUNTAIN BIKE RACES EVENT SCHEDULE




Course Setup: 8am – 9.30am


Volunteers helping with course setup please meet in clubhouse as soon as you arrive and you'll be directed to where we need you. There is plenty to do!

Sign On: 8.45am – 9.30am


All members head to the Clubhouse as normal with payment
Sign on will open at

8.45am

and we will be closing the desk at

9.30am

sharp
Note there is no early performance session this week
You will receive a number board for the front of your mountain bike, and a number for your back.
Be sure to write your race number down clearly and in the right place against YOUR name – there are many who are doing so against other names!
Warm-up and reconnaissance of the course will commence at 9.30am – see notes below.

IMPORTANT: if you are late, you will not be able to take part in your race, so please be on time to avoid disappointment. We will not be signing anyone on after 9.30am. No exceptions.

Race Start Times


Group Briefing, Warm-Up & Course Recon

9.30am – 10am


All ages meet at the Judge's Hut for a briefing and prompt start.


Course Info


All races start and finish at the Judge's Hut at the apron. The short course will be raced in the bowl while the longer course will extend to include various off-road sections around the circuit. Both courses will incorporate fast flowing sections, exciting technical features, and the choice of A or B lines. Lap times will vary according to speed of rider.

Course Reconnaissance & Warming Up




Riders will have a chance to ride the course from around 9.30am until the first races start at 10am. Meet at the Judge's Hut for a race briefing and to set off with a Club Official. Please do not ride on the course before this. No recon is permitted while racing is in progress. All other warm-ups should be conducted on rollers and/or turbos so if you have these, do bring them along.

What Else Is On?

Apron Bronze Skills
For beginner riders

After Race Circuit Skills
For riders wanting to ride a bit more after their race, meet at the small circuit for a bit of skills fun with bike jenga, bean bag darts, limbo and more.

Riding Up

Riding up during a race will NOT be permitted. If you'd like to understand why, read this.


Race 1 –

U6

&

U8

(Short Course)

9.55am at Start Line


10am start – Under 8 (Green): 4 laps, 25 mins

10.01am start – Under 6 (Blue): 2 laps, 15 mins

Race 2 –

U10

& U12 (Long Course)

10.25am at Start Line

10.30am start – Under 12 (Orange): 3 laps, 45 mins

10.31am start – Under 10 (Red): 2 laps, 30 mins

Race 3 –

U14

&

U16

(Long Course)

11.10am at Start Line

11.15am start – Under 16 (White): 5 laps, 50 mins

11.16am start – Under 14 (Yellow): 4 laps, 45 mins

After Your Race…




You are welcome to join the group at the small circuit, opposite the apron, for a bit of skills fun and games. We also encourage you to stick around and cheer on your fellow Members. However, if you must leave feel free to do so but please let sign on know you are going home.
Please do not come into the clubhouse with muddy shoes or kit. We're anticipating a mud free session, but regardless we ask you to dust yourself off outside and make sure you don't leave a trail of mess behind you. The volunteers really don't like cleaning mud and bearing in mind there is an event after ours, we ask for your consideration and cooperation.
If you use the change-rooms please ensure you clean up any mess you may make. A bin liner makes an ideal personal changing area – just stand on it when you get changed, and leave your muddy kit inside it. That way you keep floors clean and can put the dirty kit in your bag keeping that clean too!

Dismantle Course & Clear Up


There is a circuit race after our event and we would be grateful for parent volunteers to help with the clear up and collection of stakes and tape from the grounds. The more helpers we have, the sooner we all get to go home!

Parents We Need You to Help!

We do not have enough marshals to ensure the riders follow the correct route – parents please put yourselves forward to help out on Saturday. You won't miss out and in fact marshal points will be strategically placed so you can see most of the action of each race. You'll get to don a swanky marshal jacket, carry a radio, and there is the promise of a free cuppa in it!  Please email the admin team so we can coordinate resources in advance.
Finally…
Have a great race members and don't forget to prepare your kit bag and get to bed early on Friday night. Once this event is over there is just the Track Champs at the Calshot Velodrome on the 19th November remaining, and we hope to see many of you there (booking form will follow).
As usual, keep an eye out on Twitter for the latest updates and if you have any questions, please contact the Admin Team (email contacts are in your newsletter).