We have managed to acquire a morning track coaching session at Lee Valley on Saturday 13th May 2017, from 8am until 10am, for those of you like to rise and shine with the early birds! This session is open to all Slipstreamers Members aged 10 years and older with some track experience, so if you've been to Calshot, Newport, Derby or any track, and meet the age criteria, you qualify. Please note that Lee Valley is unfortunately not for novices who have never been on a track before.
UPDATE @ 12 May 2017: Parents of riders participating may also sign up to ride, on the condition you have got track experience. As per members, booking and payment in advance – details on the booking form.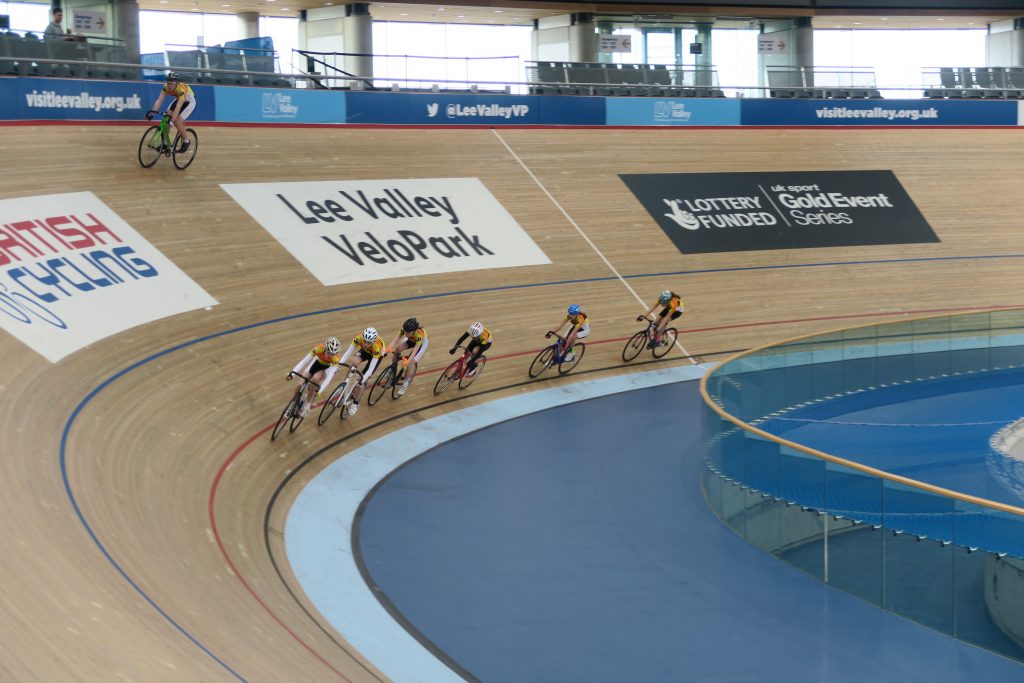 Riding track is an experience we would encourage every Slipstreamer to try at least once; and if you're a Calshot regular and have never tried out any other tracks then we highly recommend Lee Valley. But don't take our word for it – search the News Hub for rider reports on how exciting track is!
Interested? Read On To Find Out More…

Minimum age is 10 years if you bring your own bike (or hire one one from the Club), or are tall enough to fit a Lee Valley bike (you would need to ring them to confirm). If you are 12 years and older you don't need your own bike and are fine to hire one from Lee Valley.
Each participant must be booked beforehand via our online form here. The cost to participate is £10 (+booking fee) per member, £20 (+booking fee) per parent, payable online at the time of booking. Parents riding will need to

Bookings are on a first come first served basis. If you have not booked in advance, you won't be able to attend – this is not a just show up and participate session. The deadline to book a place is

Friday 12th May 2017 at 8pm

.

Please read ALL the information provided on the booking pages BEFORE you book a place so you are clear on what to expect, what to bring with you, the rules of participation and so on.
As usual, if you have any further questions that have not been answered on the booking site, feel free to email us. Do also keep an eye out on Twitter and the News Hub for any relevant updates after booking.