Background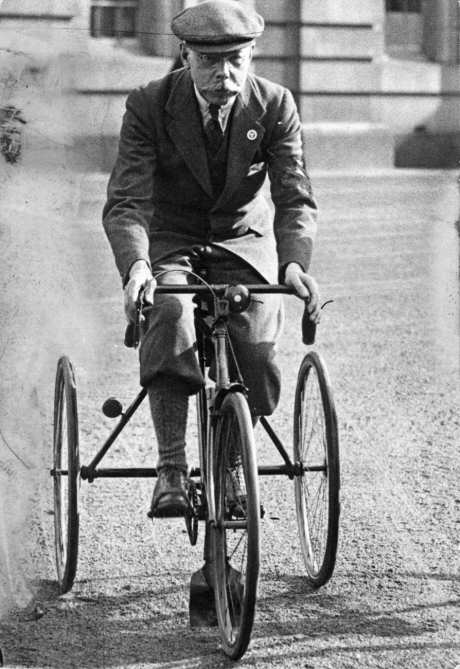 George Herbert Stancer OBE (1878-1962) The George Herbert Stancer 10 Mile Time Trial Championship is named in tribute to a man of many talents. George Herbert Stancer or GHS as he was known, in his early years was a nationally renowned performer on both cycle and tricycle holding both titles & records.
Throughout his career he was a leading administrator of the sport, taking over the presidency of the C.T.C. in 1920 at a time when the membership was only about 8,500. Almost from the day he took over the membership started to grow again, and he had the satisfaction of seeing it rise to over 50,000 before his retirement in 1945. GHS was also for several years editor of cycling magazine and he continued to be active in the sport until his death in 1962.
After his death a trust fund was established with aim of promoting and encouraging participation amongst the young. To this end the National Schools 10 mile championship was formed and later adopted by the RTTC in 1970.
London West District Heat
The London West District round of the GHS Time Trial is now just a few weeks away. Again, Slipstreamers are organising the event on behalf of London West District Council of the CTT and is one of the Premier Time Trials on our calendar. As with last year, we are running the event on the HCC234 Beenham's Heath course. This course is a moderately quick two lap event around reasonably quiet country lanes. To be eligible, you must either belong to a Club or attend a School within the London West District. As Slipstreamers are a London West affiliated club, ALL members aged 12 or older on the day of the event may enter.
Entry closes for the GHS at midnight on the 11th June. You can enter on line via the CTT website here.
All riders that take part will be awarded with a District Medal and Certificate. Riders who qualify shall gain free automatic entry into the National Final later in the year as per the table below:
| Category | District Event | National Final |
| --- | --- | --- |
| Winner | Automatic entry to National Final | GHS Trophy and medal presented at Champions Night |
| 2nd and 3rd Placed riders | Automatic entry to National Final | GHS Medal presented at Champions Night |
| Fastest team of 3 | Automatic entry to National Final | GHS Team Trophy and medals presented at Champions Night |
| Fastest Girl | Automatic entry to National Final | GHS Trophy and medal presented at Champions Night |
| Fastest in each category (12/13/14/15/16) | Automatic entry to National Final | GHS Medal presented at Champions Night |
Reconnaissance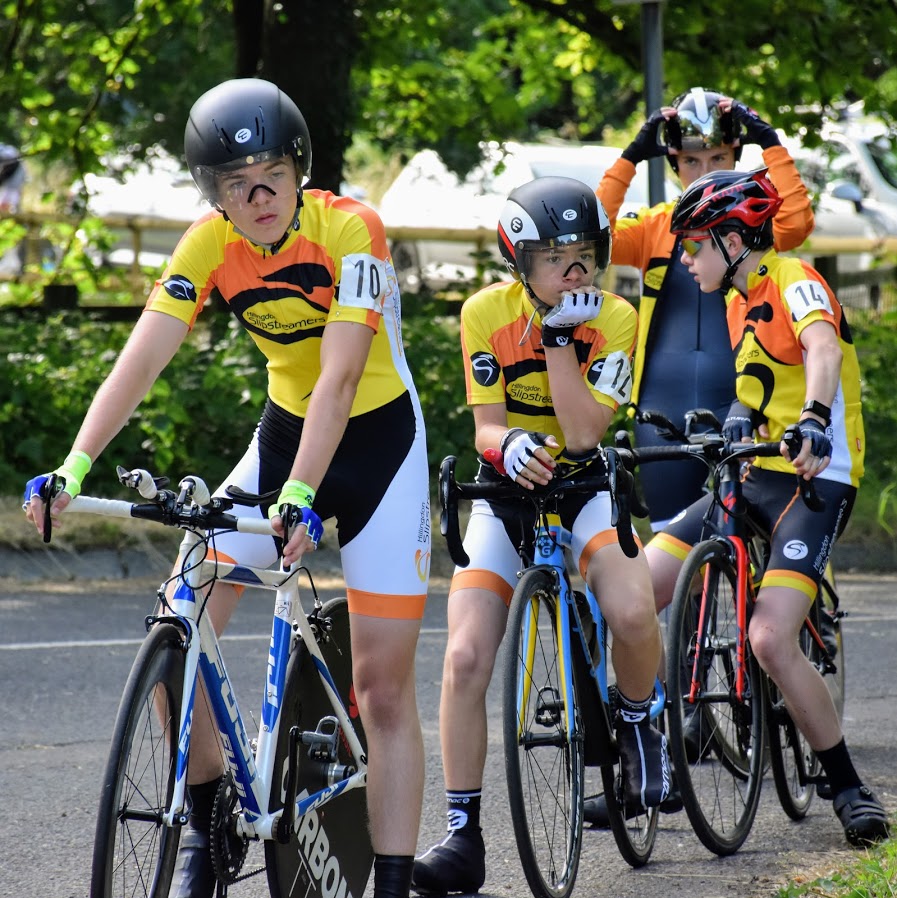 If you are considering doing the GHS TT (which we would highly recommend), there will be a reconnaissance ride taking place around the Time Trial Course, Beenham's Heath, for the GHS on Sunday 9th June. This is a great opportunity to try the course before you decide to enter – so you need to be considering the race to take part in the recce.
If anyone is interested in exploring the 5-mile looped course, please do note the following:
The TT is open road, so the competition shall only be open to riders over 12 years old – the same age restrictions apply for the recce ride.
Any riders doing the reconnaissance on the 9th June under the age of 14 must be accompanied by an adult at ALL times – no exceptions. Riders over 14 may attend without an adult, but we must have a completed Parental Consent form.
You do NOT have to be a Slipstreamer to join the ride!
We will be meeting at 8.45am in Mare Lane (map here) in Beenham's Heath near Maidenhead.
The ride starts at 9:00am.
The recce itself will be a group ride – so no aero bars shall be allowed.
However, after the recce has finished if you wish to switch to race equipment with aero bars etc.. you may, but you will no longer be under Slipstreamer's supervision.
Important Note: This is NOT a coaching, training or a race simulation session – it is simply a reconnaissance ride to which you are invited. What you do after is your responsibility!
There is some parking in Mare Lane or 200 meters away in Smewins Road which is advisable for parking. If parking in Mare Lane, please respect the residents of Mare Lane when assembling.