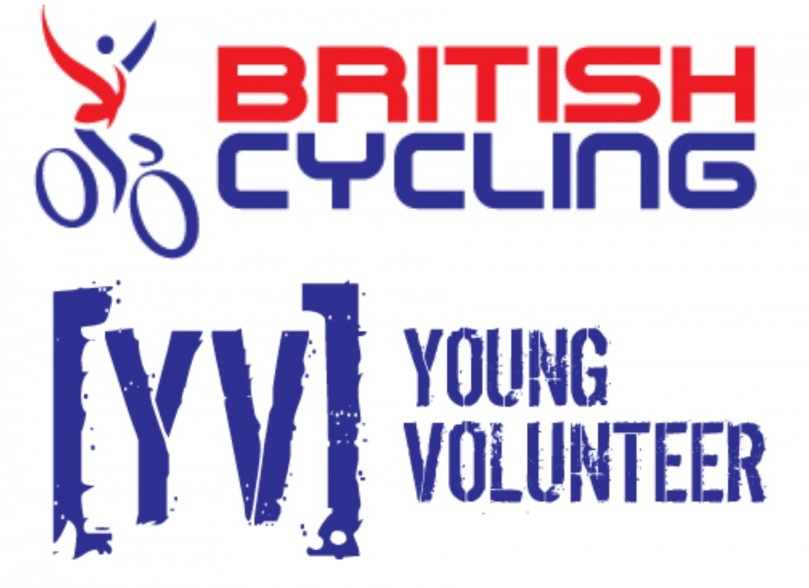 We currently have over 70 volunteers who dedicate their spare time to the club and the development of each and every Slipstreamer, and without whom the club cannot function. But we cannot do it alone, and amongst the adults are another group of volunteers who, as part of the British Cycling Award for Young Volunteers, lend a hand. They are the young people, who from the age of 14, join the volunteer workforce that makes Slipstreamers so great,  in the process learning the fundamentals of volunteering through loads of practical and hands on opportunities that help them grow their leadership and communication skills. They help out with officiating, coaching, and club admin; but also serve a higher purpose as mentors for younger riders – something we actively encourage.
The programme is simple: attend an introductory workshop arranged by, and when YOU are ready, start volunteering at your own pace, working towards a Bronze, Silver, Gold, and ultimately Platinum Award. You become eligible to apply for the annual Youth Sports Trust National Talent Camp; and at age 16, you are also eligible to apply to become a British Cycling Level 1 Coach; not to mention the highly coveted option to aim for the National Youth Forum and shape the future of cycling for all young people! To date, we have had Slipstreamers reach out and grab some or all all these opportunities – many have moved on from Young Volunteers to Young Officials to Coaches; a few have been selected to represent Central region at the National Youth Forum; and some have been invited to attend the National Talent Camp.
Did we mention that as a YV, you will also receive free branded volunteer clothing, certificates, memberships, among other wonderful freebies from BC!? But of course, most importantly, you will be receiving the full support of the team at Slipstreamers every step of the way; including the benefit of the experience of our current Young Volunteers at the club, whom we have no doubt will be a useful point of reference should you need it – check out some of their stories.
It is worth nothing that if you are also partaking in (or planning to) the Duke of Edinburgh Award, the volunteer hours you spend as a BC YV can also count towards this. Moreover, we have heard from university and college lecturers that applicants to their courses who have taken part in volunteering schemes such as this are generally looked upon quite favourably, especially when they are faced with having to filter through reams of applications for entries! We would highly encourage you sign up for this scheme, which you can complete at your own pace (there is really no pressure or time limit!), and which will only benefit you in the long run!
There is NO cost for you to sign up, and if you are interested, there is an opportunity to participate in an introductory workshop that will be delivered by BC officials on Monday 26th October 2015, from 9.30am, at Hillingdon Cycle Circuit. To book and for full details click here. The workshop is the first step towards becoming a YV, and everything is explained to you in great detail during the session. Even if you don't intent to volunteer for a few months yet, it is still worth attending the workshop as they don't happen often!
And finally, if you have any questions regarding the above, please don't hesitate to get in touch with Asti, your Young Volunteer Co-Ordinator.