Brian Wright was the life-force of Hillingdon Slipstreamers and embodied the "Spirit of Slipstreamers" in the truest sense: always willing to help and share, always encouraging riders to be their best, and always promoting development of character and being with everyone he worked with. The "Brian Wright – Spirit of Slipstreamers" trophy is awarded annually to a member who continues to uphold and embody the Spirit of Slipstreamers in very much the same way Brian would if he were still here.
The Slipstreamers Committee overwhelmingly voted that the 2015 Brian Wright Spirit of Slipstreamers award is presented to…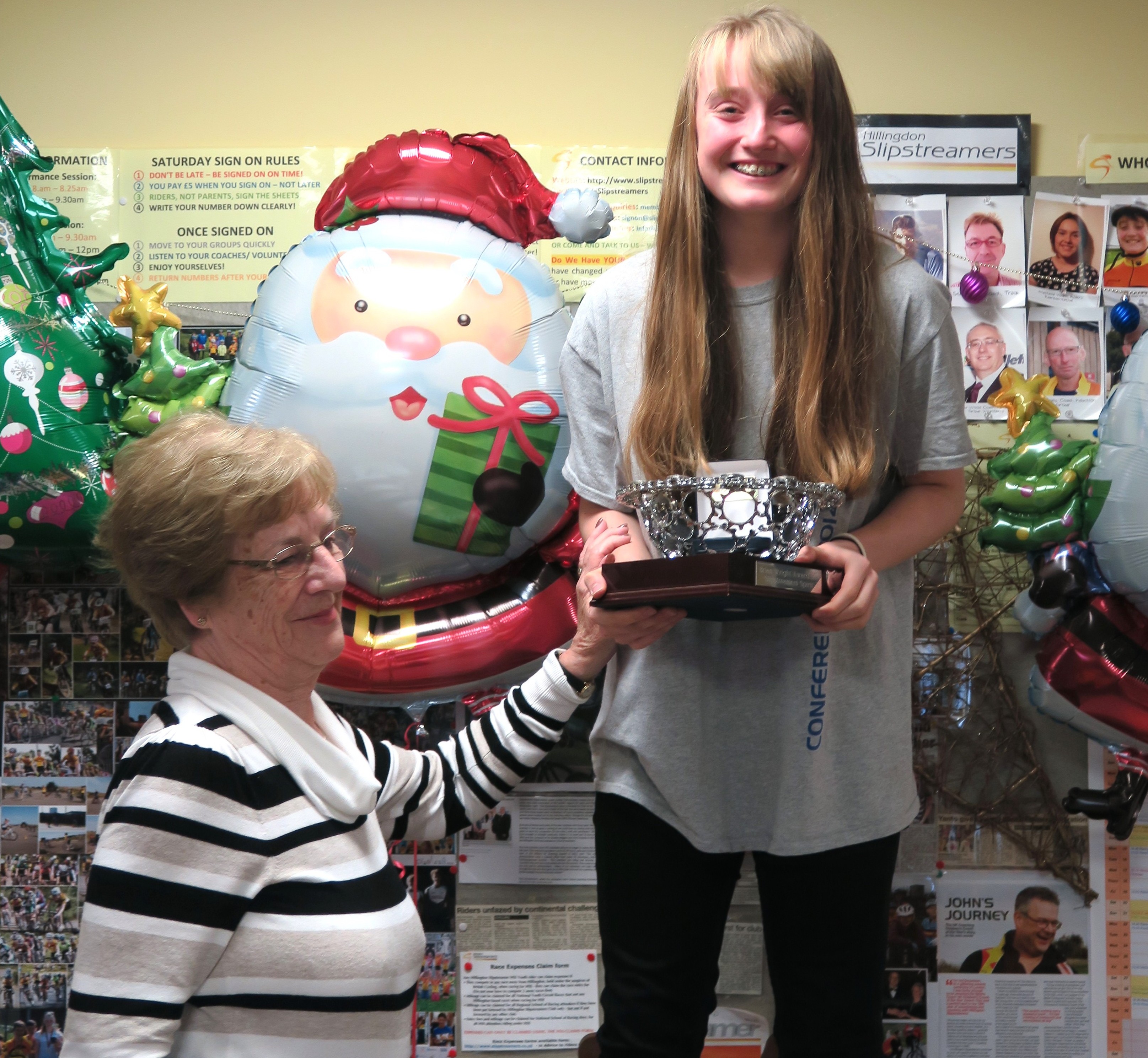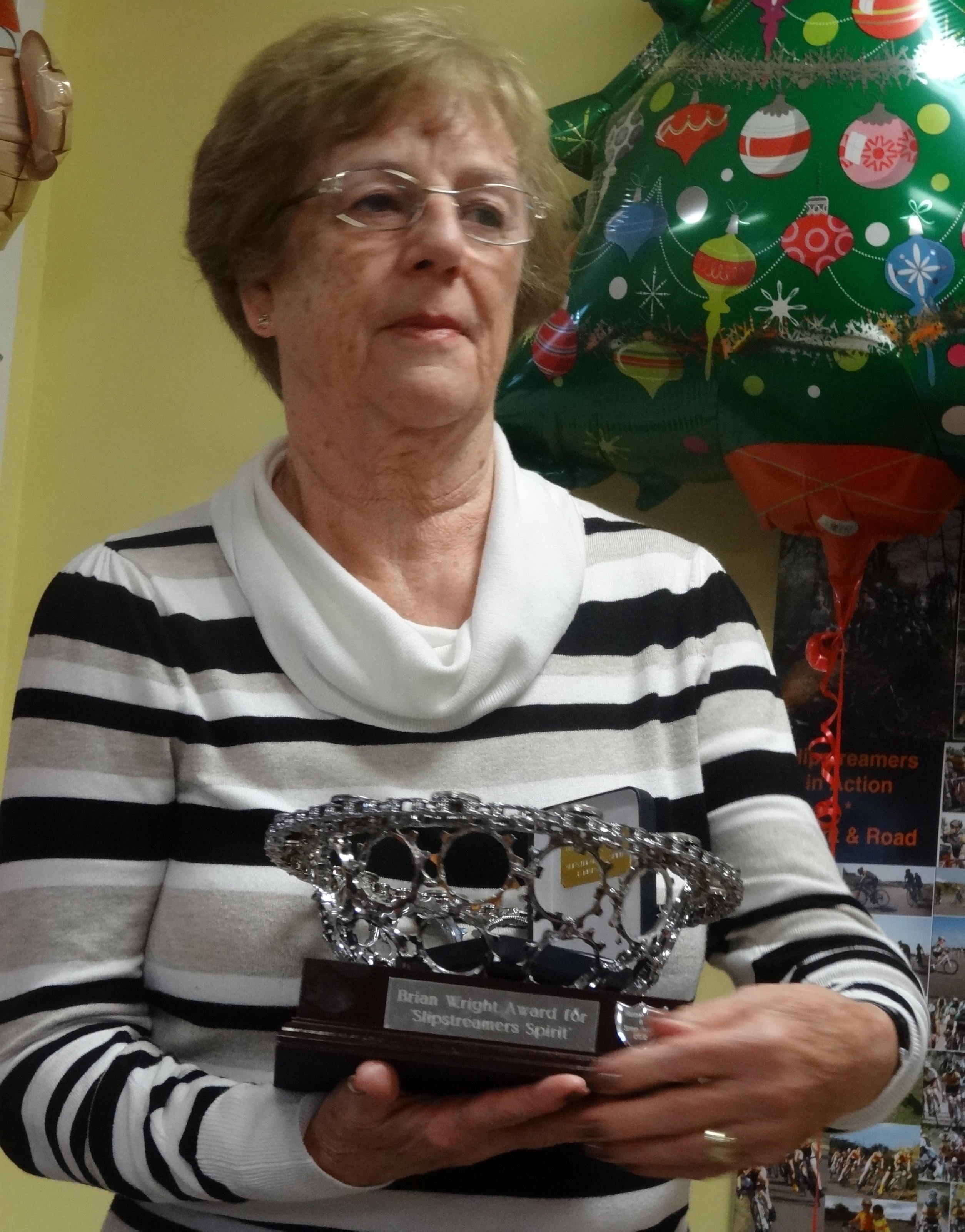 Jenny Wright, Brian's wife, joined us in December to present Elizabeth with her award – thank you Jenny!
We also asked Libby a few questions – scroll down to read more…
What does this award mean to you Libby?
It means the world to me. To have been given this award is a huge honour, one which I can't quite put into coherent words. All I can say is thank you to everyone and that I can't stop smiling!
How would you encourage fellow members to embrace the "Spirit of Slipstreamers"?
I already believe that I ride with likeminded people, and that they already embody the Spirit of Slipstreamers; they work together and are extremely positive and supportive of one another. Embracing the Spirit of Slipstreamers is all about supporting one another, and inspiring each other to become the best that you can be. Working hard and offering up support and positivity is what makes Slipstreamers, and I already see it whenever I come to the club! I remember Brian Wright (he gave me my certificate for pedalling without stabilisers!), and I believe he would be very proud of the club and all of its members. My advice is just be the best that you can be, and help and support others while they do so too.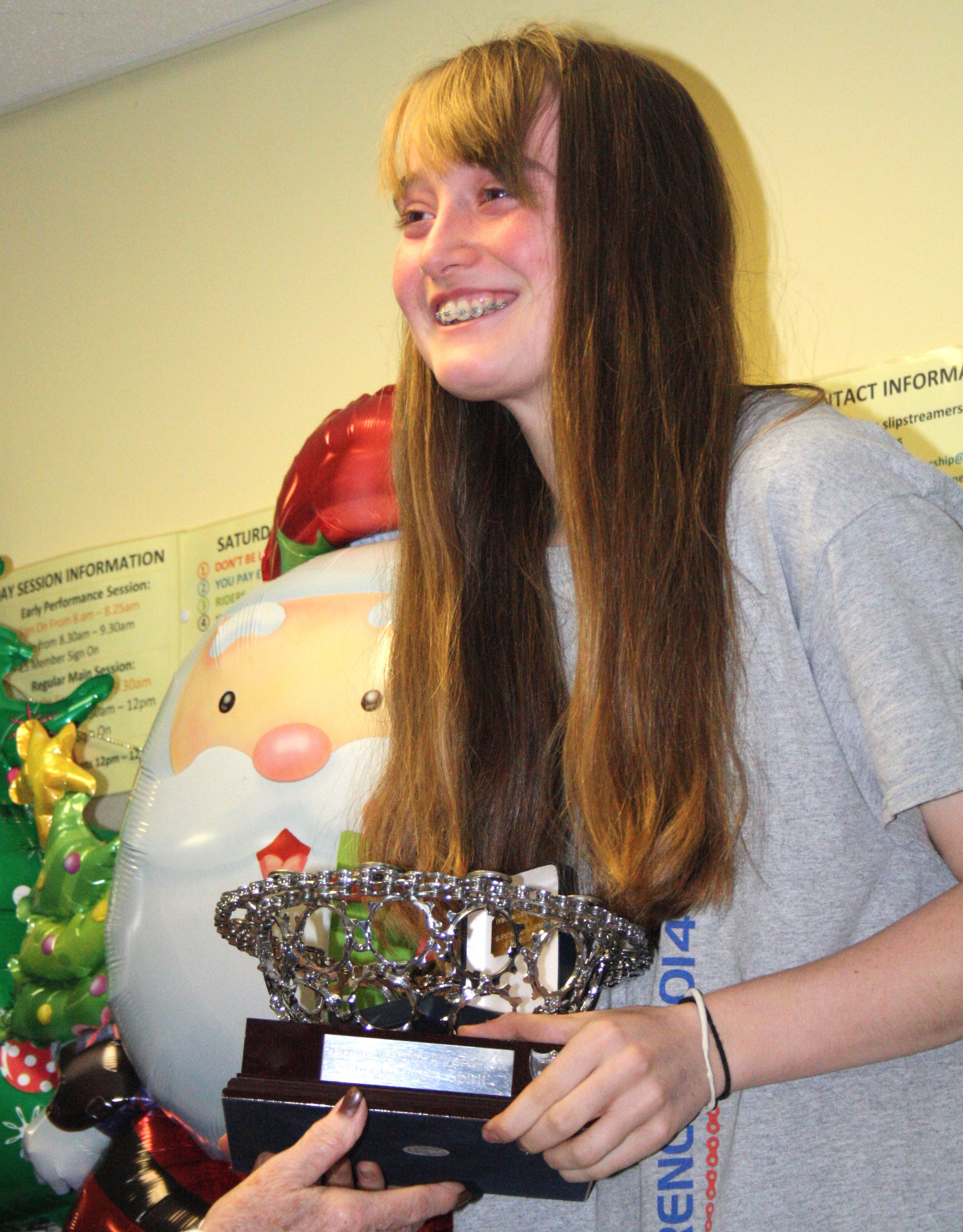 Well done Elizabeth and thank you for writing a few words for us!
If you would like to be considered for the 2016 Brian Wright Spirit of Slipstreamers Award, keep cycling, keep helping others, keep sharing the passion, and keep having fun!

Do visit the Slipstreamers in Action section of our News Hub for more fantastic reports from our wonderful young writers and cycling adventurers!