Cycling is such an empowering sport that we believe provides our members – and all children – with opportunities for growth. We love to hear about all their highs, even the lows, and all the experiences that help them develop! And we are very proud to be part of their journey – a stepping stone towards them achieving their goals, ambitions, dreams…
As Track season is upon us and our members are super busy racing at velodromes all over, we thought we'd ask track regular Tom about his experience as a track racer. Enjoy the following report…
By Tom Portsmouth, U14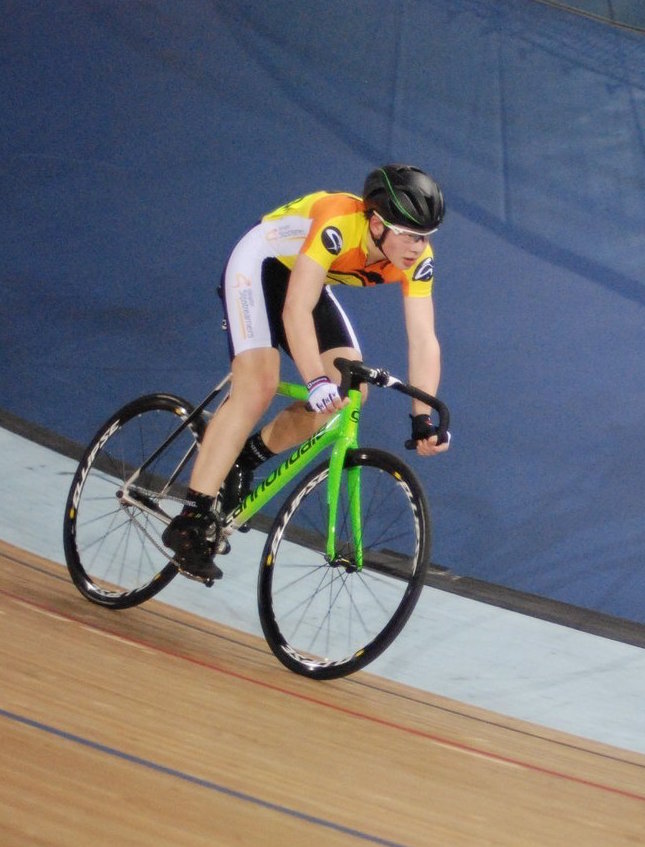 "I have been doing a lot of track racing this Winter and have learnt a lot from RSR's at Newport, Track Clusters and Track League at the Olympic velodrome, and have watched lots on TV and live at Revolutions, and the World Champs. That has given me inspiration to do as well as I can in the coming track leagues but also to train incredibly hard to get where I want to be. Watching Wiggins and Cavendish in the Madison at the World Champs has urged me to get there because I want to be world champion one day.
At London Youth Track League we do different races but my best ones are probably scratch race and points race. We did a 3km team pursuit just before Christmas, and we did a Madison last month. I was paired with Ethan Vernon from Corley Cycles who is winning the track league so I learnt a lot from him and it was good fun.
My next track races will b the regional omniums. Last year I qualified for the national finals but this year I am a first year U16 so it will be tough to qualify, but I will still do my best!"
Thank you Tom!
For more inspiration and rider reports, do click on over to the Slipstreamers in Action section of our News Hub and enjoy! Remember if you want to race, read this page here or talk to any one of your Coaches!