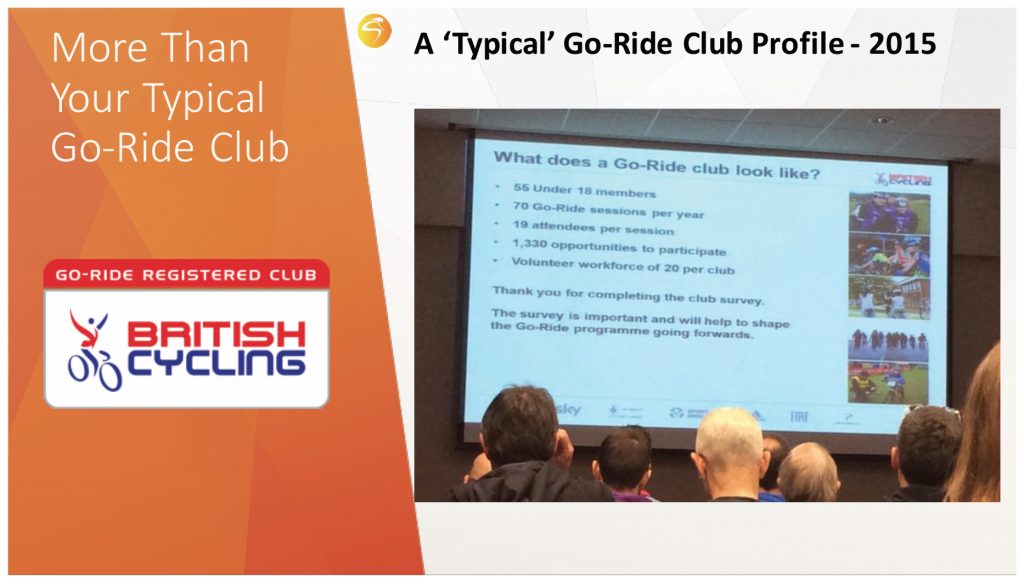 British Cycling, at their recent Go-Ride conference in March, described Volunteers as the most important people at any Go-Ride club. We like to think ALL our stakeholders are important. Without dedicated parents and sparky kids, who are 'up to something', we'd have no club. One just has to attend a session or an event, or indeed read the multitude of blogs to feel the passion.
However, we understand where BC are coming from. Hillingdon Slipstreamers, one of the country's largest youth cycling clubs, is 100% operated by our Volunteer workforce. It is purely the hard work and toil of our 70+ Volunteer workforce that allows our weekly miracle to happen every Saturday, not to mention the ever increasing programme of mid-week training and racing programmes.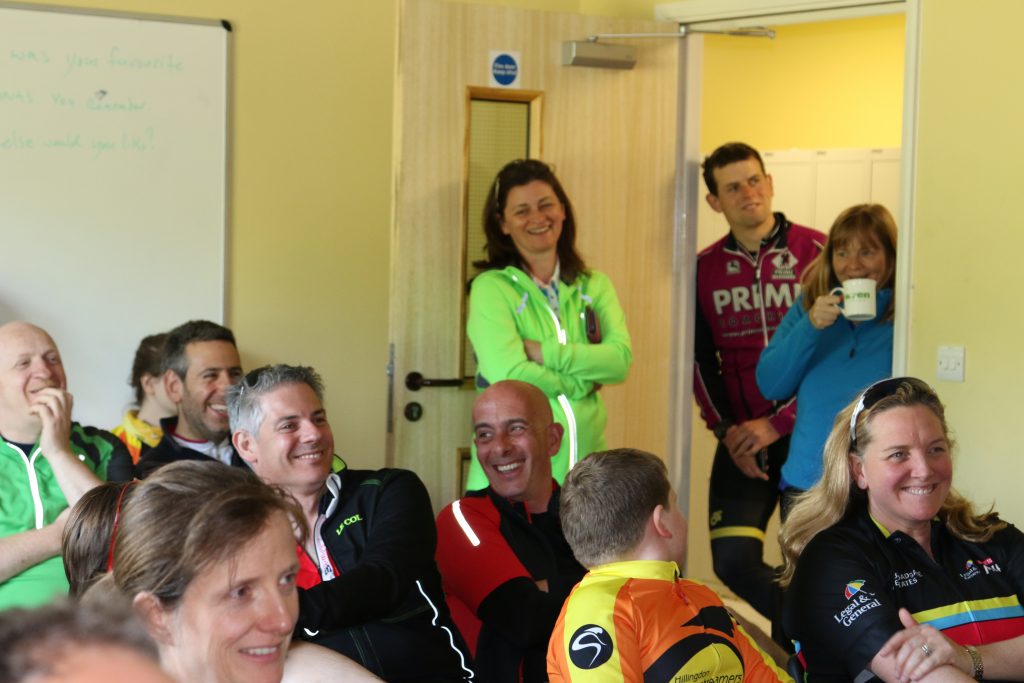 So earlier in May, on Sunday the 15th, we put on a special Slipstreamers session for our Volunteers. The purpose of this event was to involve, educate and engage our Volunteer and parent body, with the long-term continued success of the club in mind. We shared our passion for the heritage, values and purpose of the club. We talked about safeguarding the children and making their Slipstreamers' experiences ones they'll cherish. We explored opportunities for members' personal development and the journey of Young Volunteers.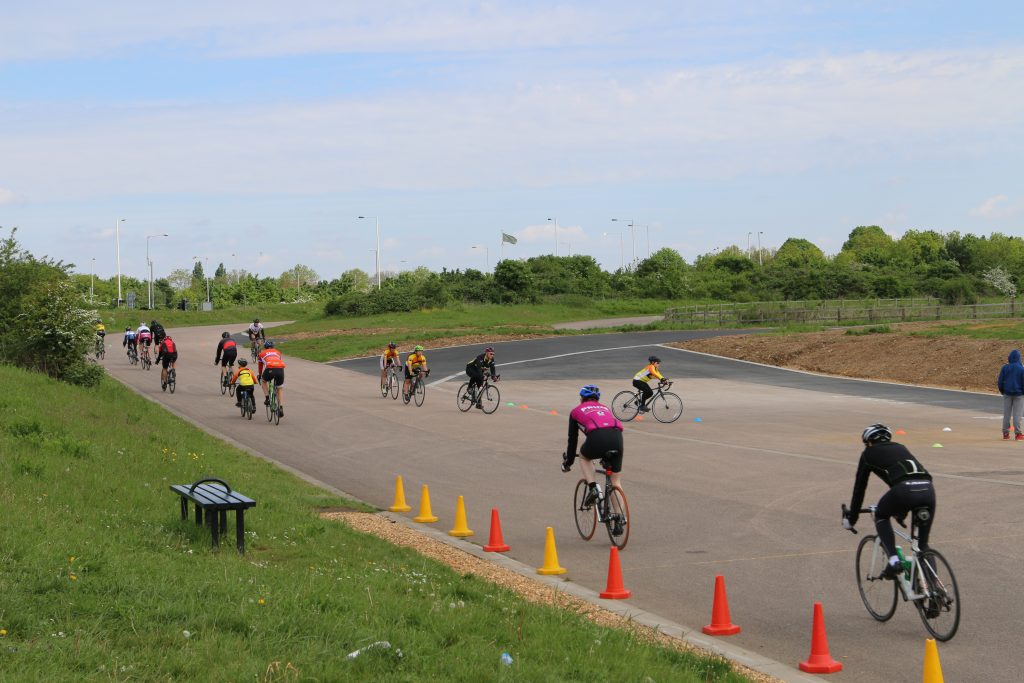 We offered some experience-based hints and tips about participation in youth racing competition and long term rider development. We discussed our rider curriculum and how our activities fit alongside British Cycling's rider development pathway. And we put our Rider Volunteers through their very own coached session to enable them to experience and understand what, why and how we coach.
What was delightful to note is that the passion from our new Volunteers is as energetic and enthusiastic as the "Old-Timers". As children come and go through the age groups, so do our Volunteers. The peer-group of today's new parents needs to contain our Coaches, Club Committee and leadership of the future in order for the club to retain its exceptional reputation and vibrancy. If you are reading this a parent/ guardian of a Slipstreamers Member, and aren't yet a Volunteer, we need you!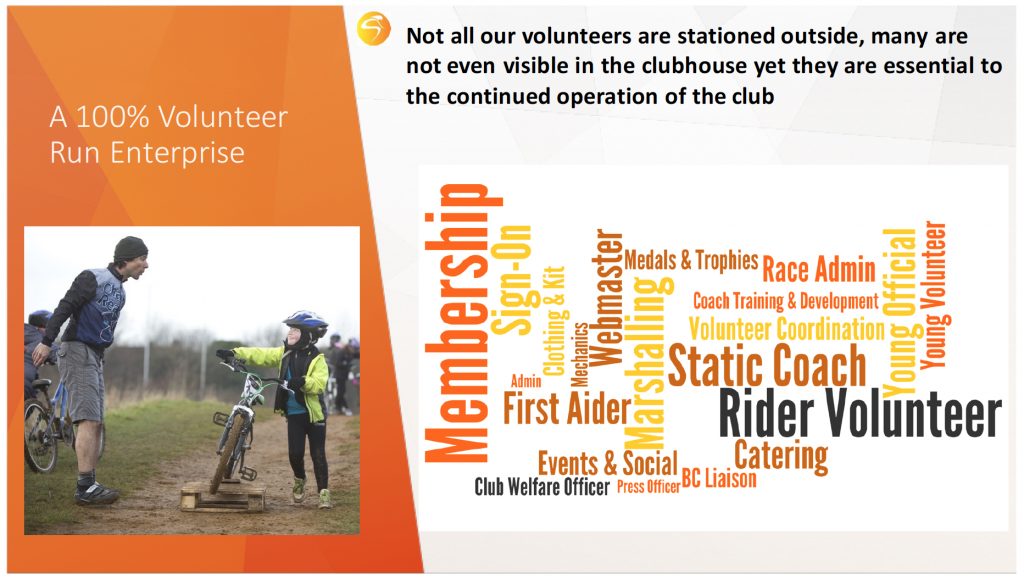 We will run other such events, with one planned for the Autumn and possibly a few additional shorter sessions on occasional Saturday's in the Club classroom – keep an eye out in the newsletter for details of these. Moving forward, it will be mandatory for parents who are / would like get involved as a circuit rider helper to join these coach-led sessions as these will cover practical examples of what and how we coach and the important role that our rider helpers play in establishing a positive coaching and learning environment. Non-rider Volunteers are always welcome to join the Admin Team straight away, where you can support us with Saturday sign-on, catering at events, taking photographs for our Flickr site, or even offering your skills for some back-office administration tasks (of which there are plenty).
Every little bit makes a difference to the lives of the young people we serve. Don't believe us? Watch what they have to say in their own words…
In the meantime, if you want to find out more about how you are able to contribute as a Volunteer and what we need help with, please reach out and speak to Philip Coleman (Volunteer Coordinator/ Vice Chairman) or Asti (Young Volunteer Coordinator/ Admin & Membership); or do feel free to talk to any one of the Admin Team or Club Committee who will be able to assist you. And if you don't know who they are, click here to meet the team, or have a look at the posters on the Clubhouse notice board for who's who.
Once again – our thanks for all you do and all that you will do for our club's most important customers – our children!