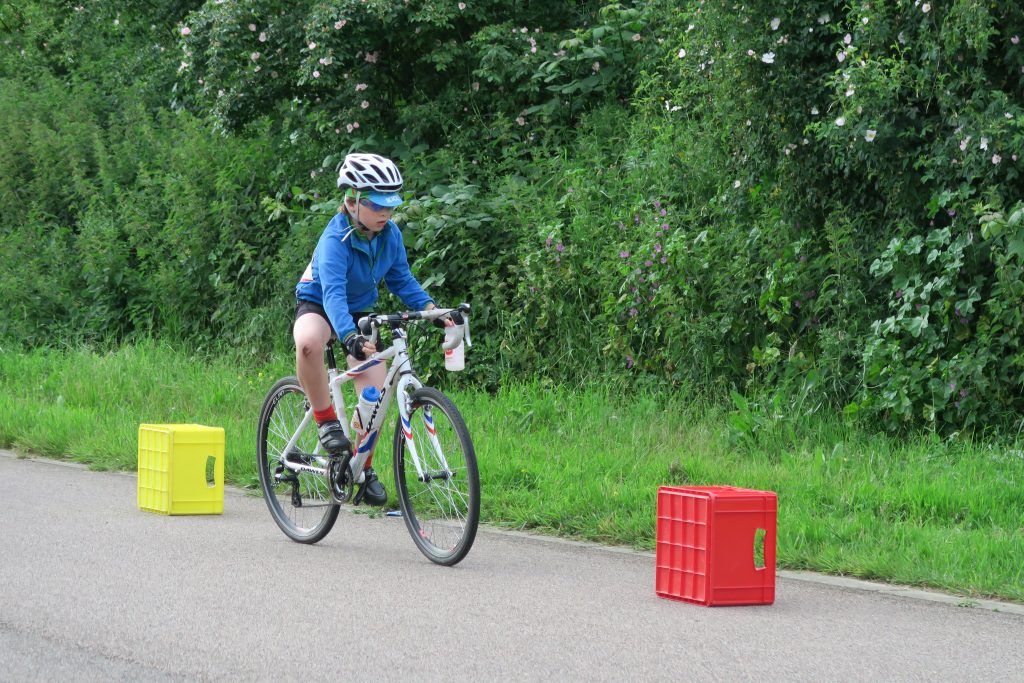 We're midway through the Hillingdon Slipstreamers Youth Summer Series that kicked off in May, and our open Go-Ride Series is already well underway. The first of our Go-Ride events took place on Monday 13th June, with riders taking part in a series of fun skills challenges like limbo, track standing, and bottle pick-up. Well done all of you who took part – results below.
Remember, the emphasis with Go-Ride is all about FUN and having a good time on your bicycles. You don't need to be a Slipstreamers Member to take part (all are welcome!), nor do you require a British Cycling racing licence to participate as events are aimed specifically at novice racing riders who have never raced before. Go-Ride sign on starts at 6pm in the cycle circuit clubhouse, the races start at 6.30pm sharp, and it only costs £2 to take part.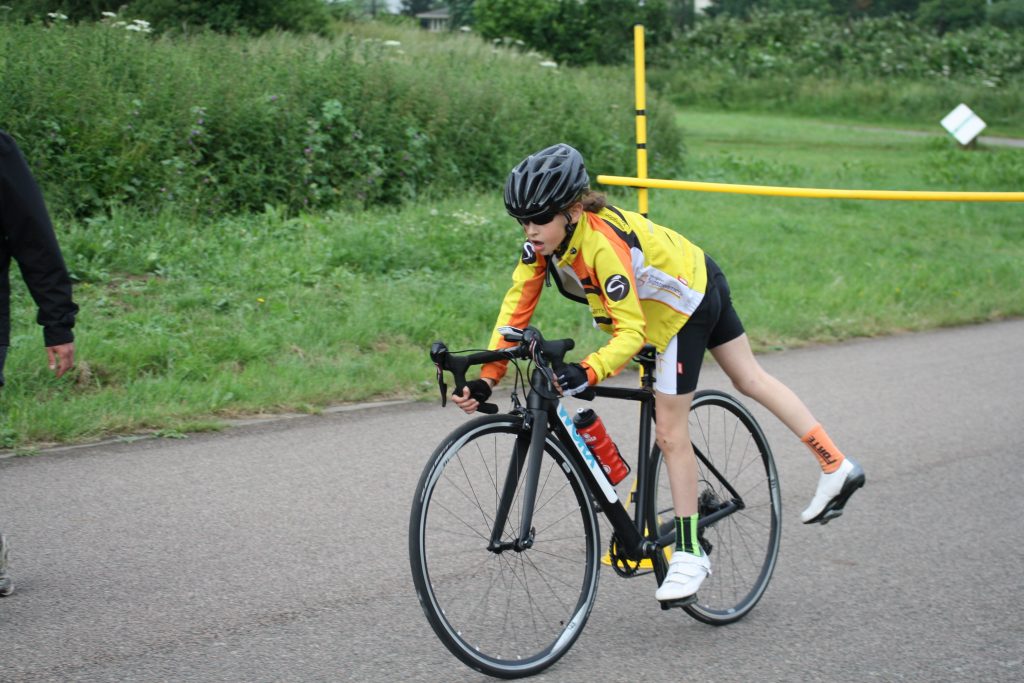 Every single Go-Ride participant receives a certificate, and the top 3 boys and girls in each event receive medals – do stick around for these! Plus, prizes are also awarded to the Go-Ride Series winners – so the more events you enter, the more chance you have of picking up a series trophy!
Sound like fun? The next Go-Ride race is on Monday 20th June where there will be a Team Relay event – we hope as many of you as possible will take part in the fun! If you missed the first Go-Ride event, don't worry there are still 5 to go, so click here to see what events are coming up! You are also welcome to download and print our handy little printable guide here which lists all dates and start times.
Go-Ride Skills Race Results
Boys
1st – Astrid Spragg
2nd – Millie Coleman
3rd – Bobbie O'Brien
Boys
1st – Alex Franks
2nd – William Roake
3rd – James Montagu
Well done all of you!
As usual, keep an eye out on Twitter and the News Hub for any updates. And if you have any questions or queries, don't hesitate to contact us.