Report by Corinne Brookes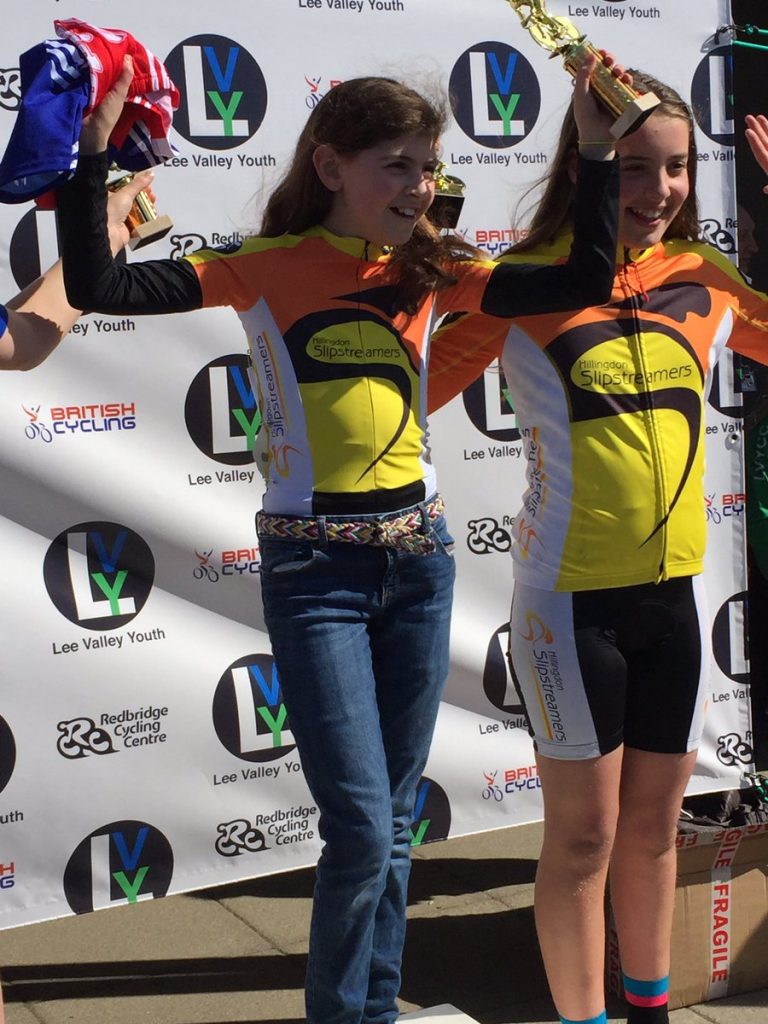 On Sunday 26 March, British summertime began and the first National Road Series races for 2017 took place at nearby Redbridge circuit (also known as Hoghill!) and 16+ Hillingdon Slipstreamers were there taking place in the day's races. It was fab to see such a good turnout of the orange and yellow kit and representation in each race. The weather was bright yet windy and the day had fantastic racing across all the categories. There was a great buzz as riders waited for their race.  Large number of riders were in each category with the U16 Boys starting with 100 entries!!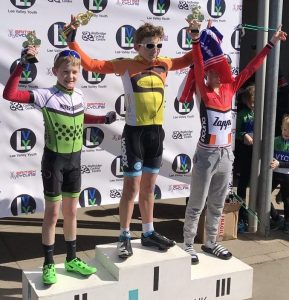 The U12's saw both Jed Smithson and Millie Coleman on the top of the podium for their races and Bobbie joined Millie on the podium in 3rd. Ella Coleman came 10th in the U14 Girls and Zoe Brookes 14th in the U16 Girls – both great results in large strong fields.
Our other members racing included Oisin Murphy, Elizabeth Marvelly, George Gould, James Montagu, Tom Stringer, Abby Old, Eva Callinan, James Brown, Finlay Hawker, Lucy Allsop, Caitlin Loveless plus Rizwan in support duties. Other members racing (but representing other Clubs) were Emma Keiller, Joe O'Brien and Cameron Still (apologies if I have missed anyone).
Full results can be found on the British Cycling website here.
Well done everyone!