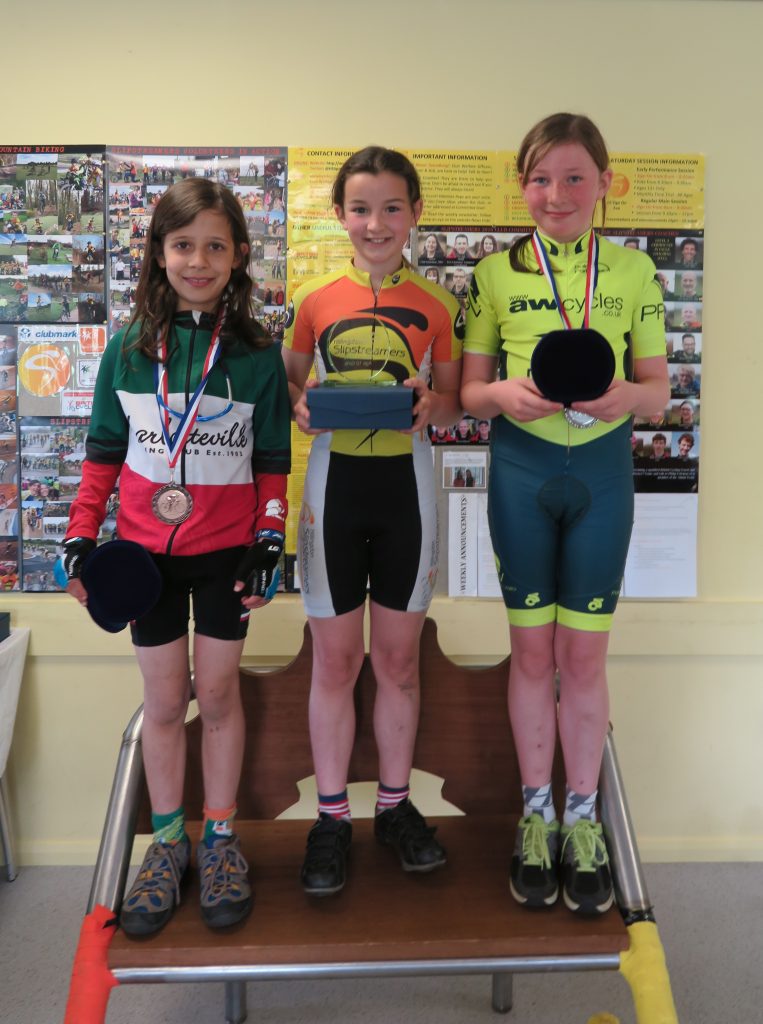 Registration is now open for the 2017 Interclub Time Trial hosted by Hillingdon Slipstreamers. We are hoping to replicate the success of previous years – click here to view the 2016 race report and photographs – so if you happen to be free on Sunday 14th May 2017 and fancy trying out a Time Trial, do come and join us. All youth riders from ANY club – or riders not even in a club – are very welcome to take part. So read on to find out more, spread the word, and we look forward to receiving your registration form and seeing you on the 14th May!
Who is eligible to enter?
Any youth riders from any club may enter – and if you are a Hillingdon Slipstreamers Member, we hope you will do so as well! But you don't have to be part of a club either – if you are a cyclst and want to give it a go, you are very welcome to do so. There is no minimum age restriction and all ages up to U16 may enter – details of race categories are noted below.
What will it cost?
£5 per rider, payable at registration on the day. Note you will need to pre-book your place by completing the registration for below.
What is the race schedule for the day?
There will be four races this year, as follows:
Race 1 will start at 10:00 am for riders who will not yet reached 10 years old on Dec 31st – this is the

U10 category

. Riders will complete 10 laps (6km) of the medium circuit.
Race 2 will start at 11:00 am for riders aged aged 10 or over but will be 12 or under on Dec 31st – this is the

U12 category

. Riders will complete 10 laps (9.6 miles) of the full circuit
Race 3 will start at 12:30 pm for riders aged 12 or over but will be 14 or under Dec 31st – this is the

U14 category

and riders will complete 10 laps (9.6 miles) of the full circuit
Race 4 will start at 2:30 pm for riders over 14 but 16 or under on 31st December 2017 – this is the

U16 category.

Rider will ride 15 laps of the main circuit (14.5 miles)
NOTE: The clubhouse will be open from 9am, and sign-on closes 20 minutes before each race. Be sure to arrive in good time to avoid any delays and missing your start time.
Will there be prizes?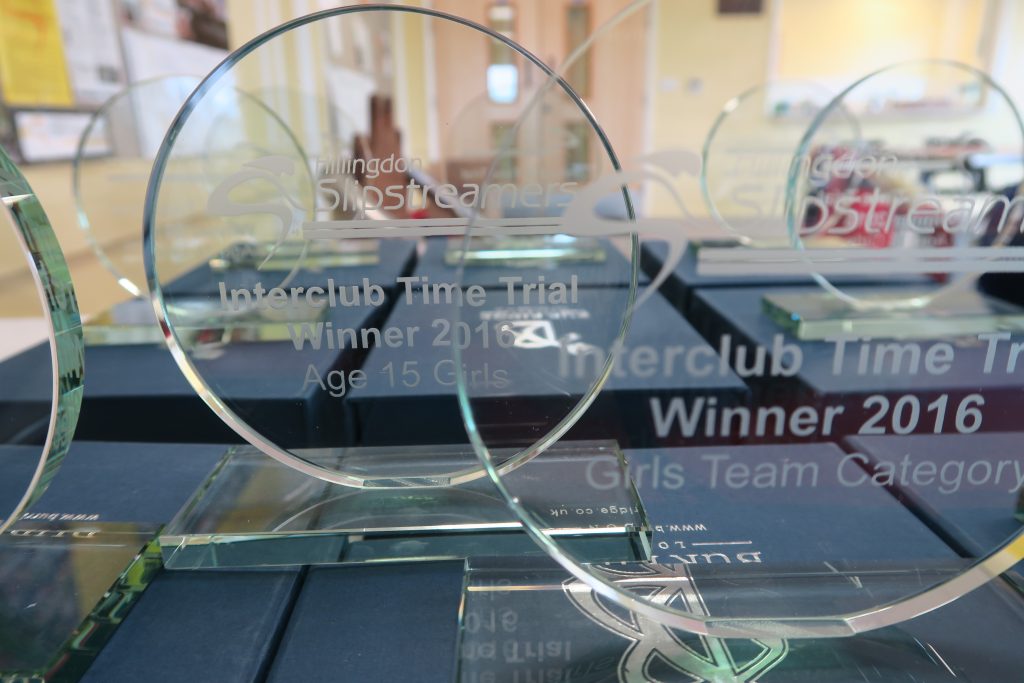 Yes, absolutely. Prizes shall be presented for 1st, 2nd and 3rd in each category for each gender. There will be a separate prize for the overall team – overall fastest 3 riders of each gender from the same club!
New For 2017 – The Great Hillingdon Bake Off!
Tired of your offspring's trophies filling up the cabinet? This year, bake a cake and donate it for free distribution and you may be in with a chance to walk away with a trophy of your own! Slipstreamers Committee members will blind taste to pick a winner but you have to be in it to win it so let us know on the form below if you will be submitting an entry.
Are there specific TT rules I need to abide by?
Yes. The race shall be run under Cycling Time Trials (CTT) regulations. Hard-shell helmets must be worn, and parental consent must be given for non-Slipstreamer members. No drafting or pacing allowed. Riders must be able to ride in their own kit, and we reserve the right to remove any dangerous riders or equipment from the race. It is also absolutely mandatory to have some fun.
I don't have a Time Trial bike or any such kit, but REALLY want to take part.
All 2-wheeled solo bikes are allowed. If you have a Time Trial bike, great, although a normal Road or Fixed bike will work just fine. If you really wanted to, you could even use your MTB – but you would struggle!
Ready to enter?
A few things to note:
All entrants will need to register in advance by completing the booking form below – if you are entering multiple children please submit this again.
Registration will close at midnight on Tuesday the 9th May so be sure to secure your place in good time as there is no entry on the day.
All riders must complete a parental consent form, so download this from here and bring to the club with your payment of £5 on race day.
Enter via the registration form below:
[caldera_form id="CF58f69591f2312″]
Finally…
None of this can happen without a team Volunteers, so if you would like to help us make sure the day is a success, please reach out to the Admin team – there are loads of roles available so do please make yourselves known.