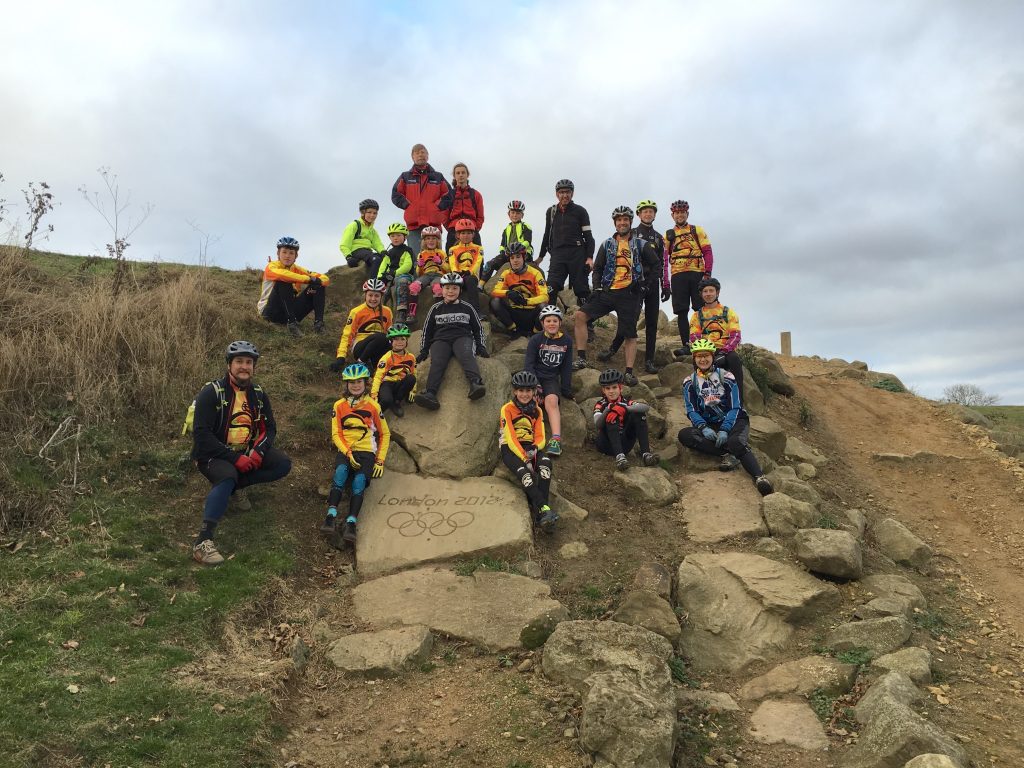 Last year we visited the legendary London 2012 Olympic Mountain Biking venue, Hadleigh Park, for a change of scenery and some MTB Coaching in a more challenging environment – you know, like where Olympians go! Check out our photo album here from the session of Mudslingers in action.
Well, after the success of our very first session in November, we decided to set aside another date, so if you fancy a fun day out, come and join us on Bank Holiday Monday 29th May, from 10.45am until around 3pm. We will NOT be charging for the session and this is a great opportunity for Mudslingers to practice off-road skills and enjoy the fantastic purpose built trails and features throughout this amazing site – to find out more about the venue click here. And remember, if you are planning to come to Afan in July, we look forward to seeing you at Hadleigh!
Sound interesting? Read on to find out more…
What We'll Be Doing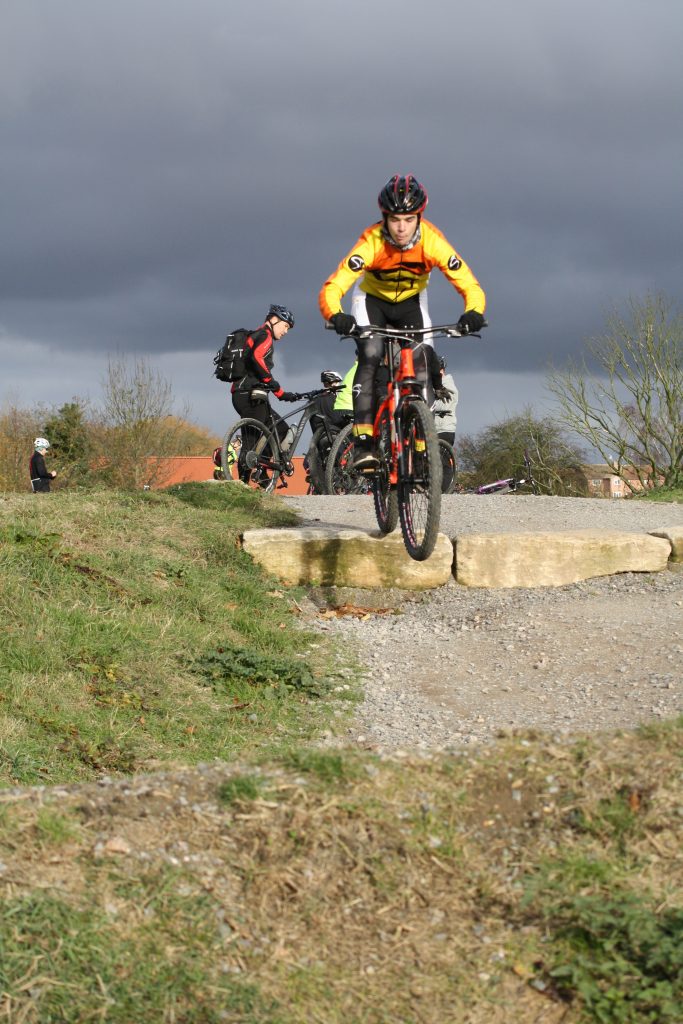 The plan is to meet at the Hub Cafe around 10.30am to start registration, followed by the group bike M checks at 10.45am, and be ready to ride at 11am so we can make the most of the day before we wrap up around 3pm.
We will start off at the fantastic Pump Track that provides a series of rolling features and berms to test ability to 'pump' speed from the trail. We'll then move onto the "Orange" graded Skills Area where you'll be trying out the Rock Steps, Berms, Tabletops, Drop-offs, Rock Causeway, Technical Climb, Rock Garden and Rock Rolls. This is a great opportunity to be coached on very specific skills by the MTB team.
After that, in ability groups you will also get to ride the Olympic MTB trails: some of you will prefer to take on the "Blue" easy trails, whilst the majority of you will challenge yourselves on the more technical "Red" trails. Only the most advanced riders will be given the go ahead to attempt the very difficult "Black" features, if deemed safe and appropriate to do so by the MTB Coaches.
Depending on how much fun we're having, we will aim to finish around 3pm.
Who May Attend?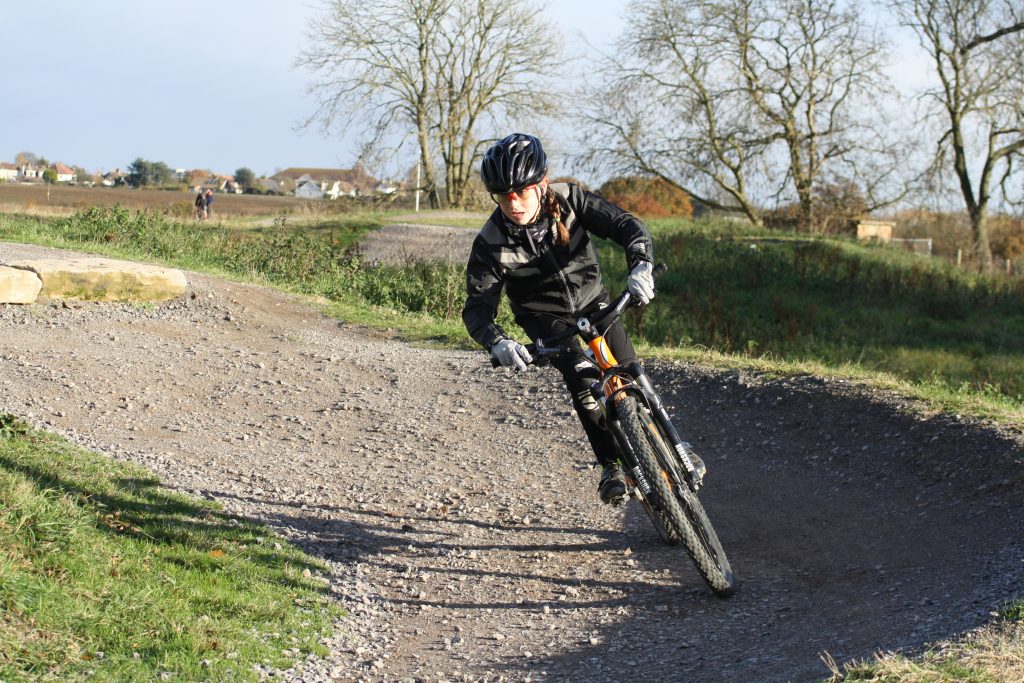 This is a coaching session and open to all Slipstreamers Members aged 6-16 who are comfortable on a mountain bike – if you have ridden off-road, for example, at Swinley Forest, Lotts Wood, Dews Farm, Afan in Wales, Aston Hill, Surrey Hills, or indeed managed last year's MTB Club Champs comfortably, you will be absolutely fine. You don't have to be an expert at mountain biking, but if you have never been on a mountain bike and a total novice, we would suggest you grow your skills and join us next time – there will be plenty more opportunities! If you are unsure, do talk to the MTB Coaches – we don't want anyone to miss out and they will be able to advise accordingly.
Parents are welcome to bring along mountain bikes. Unfortunately parents are not able to be coached as part of the coaching that will be taking place across the park; however you will be able to observe the skills coaching and of course try things out at your own risk. Alternatively, parents not wanting to ride with us are free to enjoy the park at their leisure – there are various trails that are worth riding and are open to public; or if you prefer, walking. There is also a wonderful cafe on site.
Young Volunteers on the CAYV programme are very welcome to sign up as helpers on the day and record this time in their logbooks. If you've never been to Hadleigh Park before this is a great opportunity to pick up some skills in a unique environment outside of Hillingdon. Booking is also required via the link below.
IMPORTANT: If you are planning to join us in Afan in July, we expect you (member and parent) to attend as this is a great opportunity to practice your skills and test your fitness. If you can't make this bank holiday date, there will be another session mid June so watch this space.
Ready to Book? Read On…

As with most of our off-site mountain bike adventures, this promises to be a very exciting morning, and places will go very quickly as we are very strict about coaching ratios. Therefore, booking is essential via this link here – please only book if you are absolutely certain you will come along to avoid denying someone else a place.
Full details regarding times, what to bring with you, terms and conditions, as well as directions to Hadleigh Park are on the booking website information pages – we've covered everything so please do read the details to ensure you know what to expect. If you need to hire a mountain bike, this needs to be arranged directly with Hadleigh Park in advance – details can be found here.
Finally, as usual, keep an eye out on Twitter for updates, and if you have any questions don't hesitate to talk to a member of the Admin Team or one of the MTB Coaches.