We have featured a number of stories on our blog written by our Members, sharing their cycling experiences and journeys in their own words. We do this because we firmly because it's important to celebrate success – be it winning a race, overcoming certain barriers, beating a challenge, growing as a young person, sharing a fun encounter… You just have to navigate these pages to see how special cycling is in empowering and providing our members with opportunities for growth. And we are very proud to be part of their journey – a stepping stone towards them achieving their goals, ambitions, dreams…
Savannah Hewson, former member and U16 Girls Club Champion, and current Young Official and Club Volunteer,  tells us her story…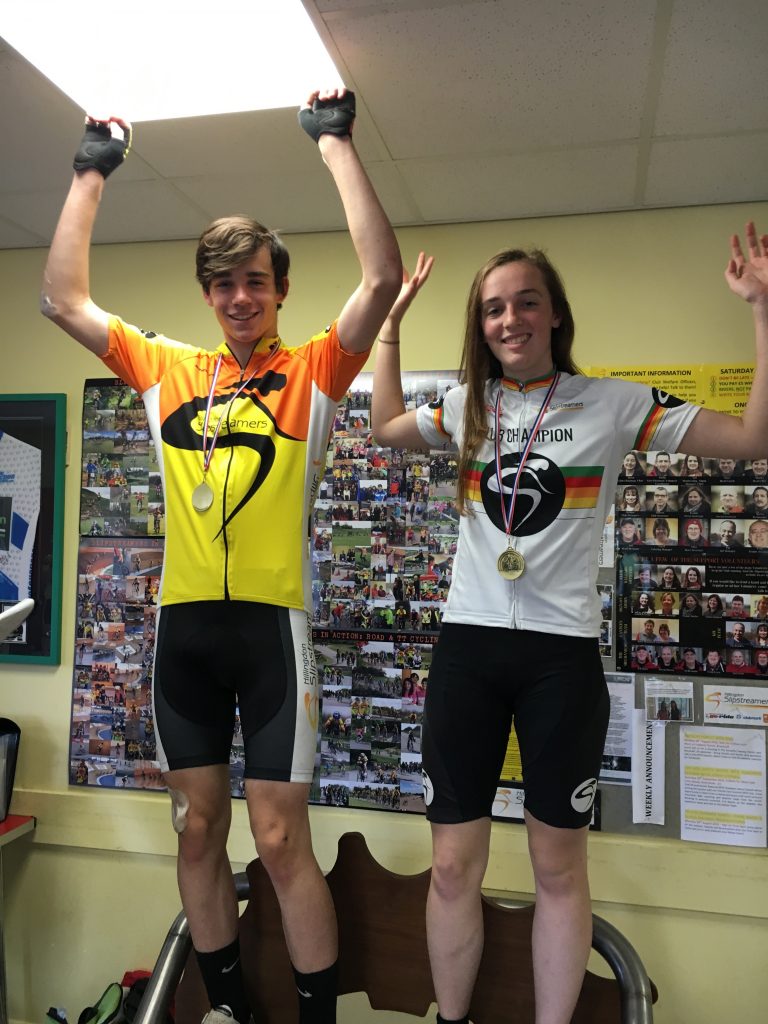 "It all started just over four years ago, when I was a short chubby 12-year-old who was just looking for a way to stay healthy and spend my weekends doing something active. The 2012 Olympics had just ended and there was a huge burst of people of all shapes and sizes taking up sports, such as cycling. I used to wear a white helmet with pink flowers on it and rode a second-hand bike that we had bought from eBay, which I shared with my brother.
It was only ever my plan to just ride the main session on a Saturday, go home and then come back in a week with nothing else in between. So, when John Gunn first suggested that I race I thought he was crazy. Me? Race?? But somehow, I eventually found myself lined up on the starting line in between two people who'd already raced before. Needless to say, I was nervous. I must have looked it because I remember Ella Buckroyd leaning over and giving me some tips. She was definitely right about the speed at which they started. Without fail for the whole of my first year racing in the summer series, I was spat out the back of the group by the time we got to the bus stop on the first lap.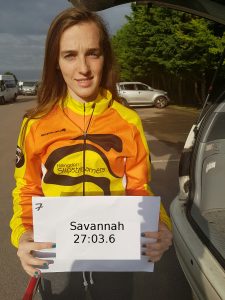 A year later, with two summer series' and a winter series under my belt, I was done with cycling. It wasn't fun anymore, riding out the back of a race was painful, I still didn't have many friends and as a 14-year-old I was turning into one of those 'grumpy' teenagers. But then almost by accident, and after all those races I spent riding out the back by myself, I discovered I could ride alone and that I could time trial. I could do it faster than some of those kids in the peloton ahead of me who weren't used to riding alone.
With the help of Dave George I was able to really perfect my position and improve my time, with my 10-lap time trial at the circuit going from over 30 minutes to below 24 minutes. With Dave encouraging to ride more time trials I started riding the Wednesday night Westerly Series at Hillingdon and then earlier this year winning the national champs 10 mile TT for my age category. By some twist of fate, initially just as training for my time trialing, it got me back into racing and here I am now doing both!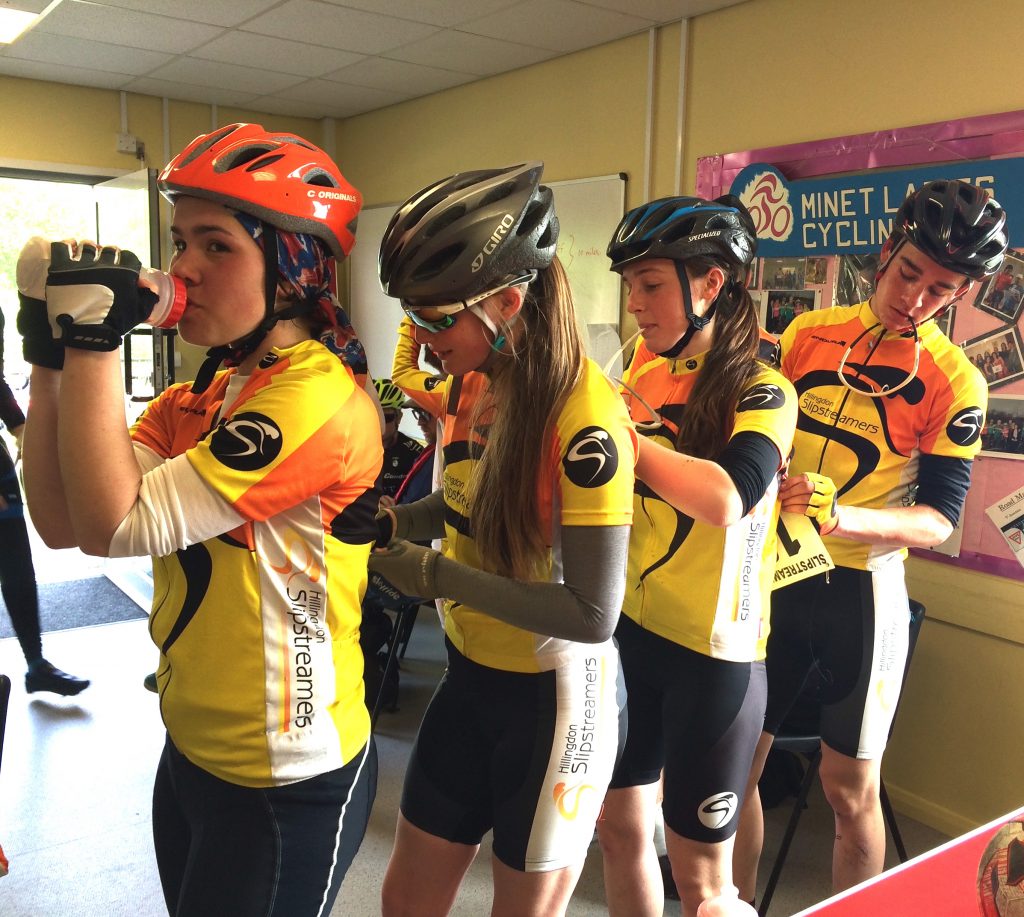 I was never the best at making friends so coming through the ranks with Lorna was a blessing, but even then, for the first few years I didn't really have any friends and could often be seen following my brothers around. (So if this sounds a bit like you hold in a little longer, because I've met some amazing people and made great friends riding with Hillingdon Slipstreamers).
So, long story short… You could be from a family of avid cyclists or be the only one in that your family that rides a bike, you could have dreams of becoming the next Chris Froome or Lizzie Armitstead or you could have your sights set on becoming the next Mark Zuckerberg or J.K.Rowling. But cycling should be something that stays with you for life, whether you ride for fun or to win the Tour de France.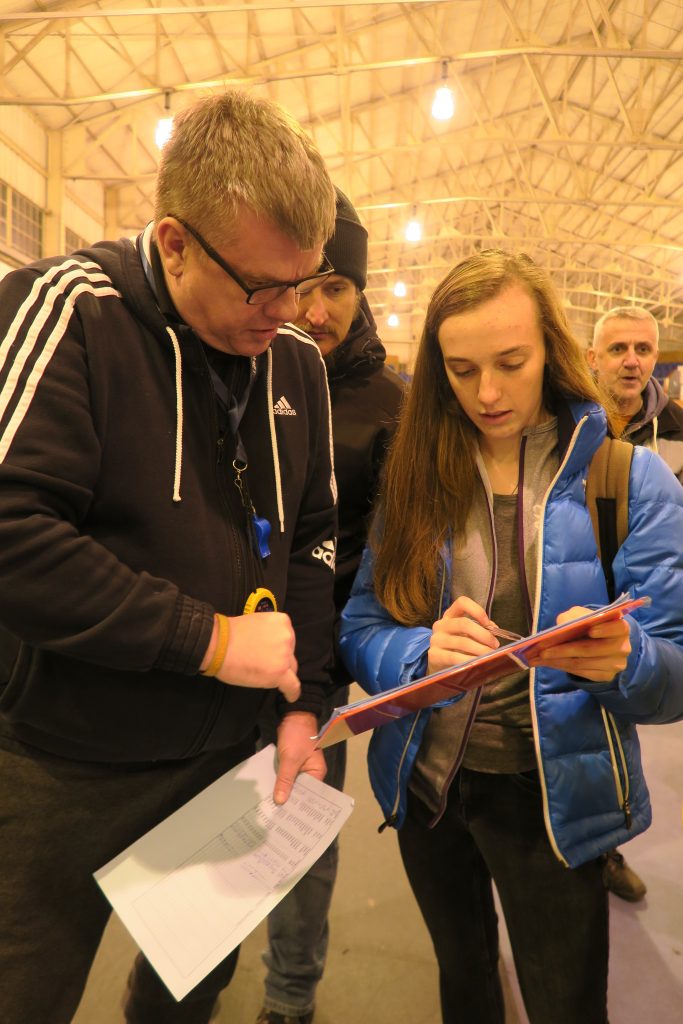 But before I'm done I would like to say thank you to everyone at Hillingdon Slipstreamers. And a special thanks to Dave, John Gunn, Asti, Marco, Alison, and Paul for everything that you guys have done for me and the people at the club. And for Elizabeth, Lorna and Gemma, Zoe, Anastasia and so many more people for making me feel part of a community. I was always proud to be riding with Hillingdon Slipstreamers and it has been an important part of my life and a great stepping stone for so many paths to take me through life.
As that shy chubby 12-year-old, I never thought I could do a 3 minute lap of Hillingdon. I've now been lucky enough to go to the US to visit a couple of universities regarding cycling scholarships and race teams. Sport in the US and at University is big deal. It was amazing, exciting and a little scary. For example, Fort Lewis take dedicated race mechanics to races and often fly the team across the country while the mechanics drive bikes through the night there and back!
I certainly never dreamed that I could be sitting in a university cycling coach's office in Colorado, for the Number 2 ranked team in the country, after being invited to their university. For all this to happen, it is just, well, a miracle!
A miracle that would NEVER have occurred without Slipstreamers!"