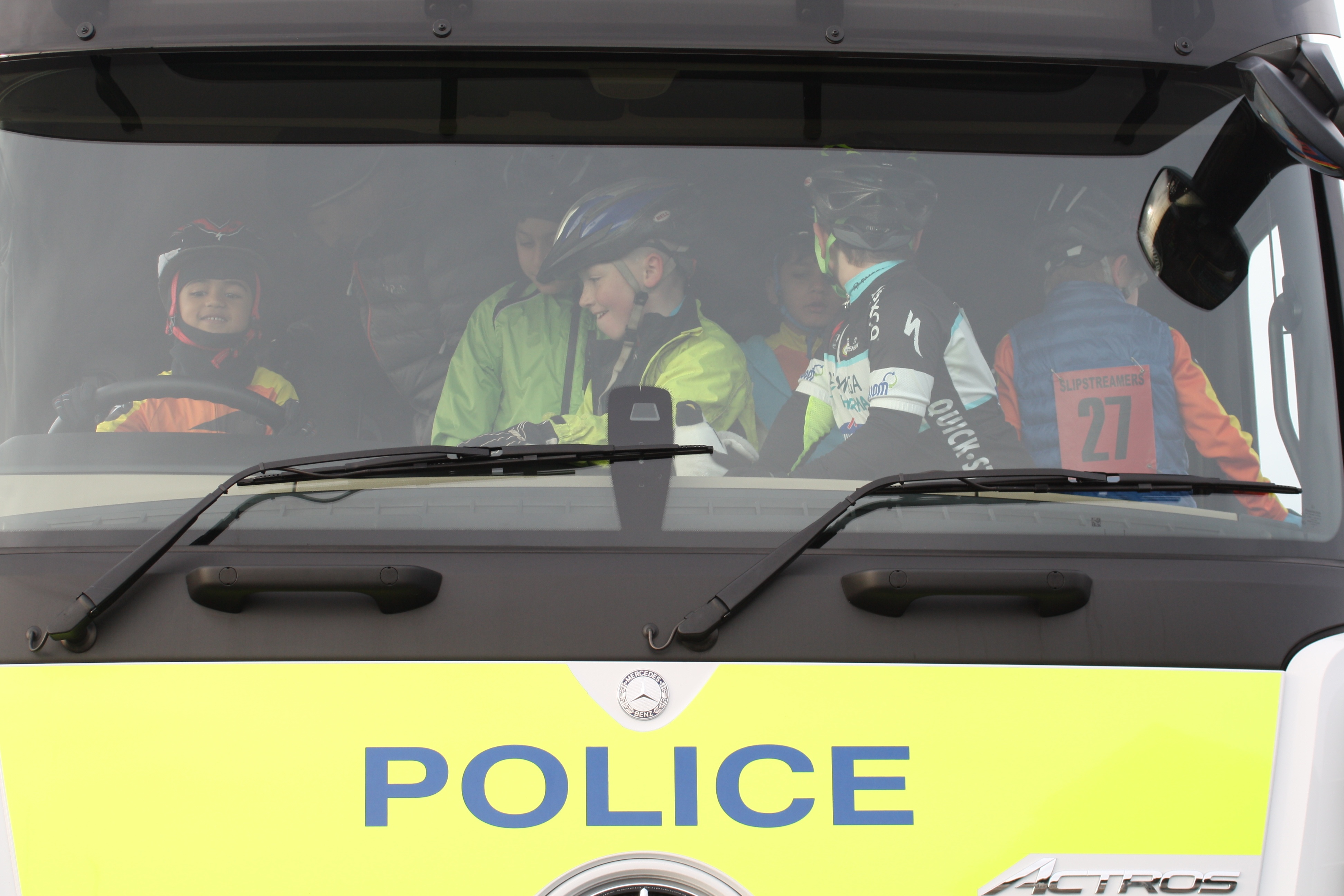 It's that time of year again, when the Transport Police come and visit the Club to talk to you about safety on the road in general, bring a big lorry and some gadgets; and do some bike marking for free. Aptly referred to as Safety Saturday, the session tends to get very busy with lots of safety themed activities going on, so be prepared to get involved. Click
this link here
to see a few photos from the last Safety Saturday we hosted with the Police.
Note: Sign on is as normal from 9am with a 9.30am start.
See a Cyclist from a Lorry Driver's Perspective…
Police will be bringing a very large lorry to the Club on Saturday that will be parked on the approach road near the Mechanics' Hut. You will get the opportunity to sit inside and be shown the view of the road of a lorry driver as seen through the lorry mirrors. It's a fantastic opportunity to get a sense of this perspective…
Have Your Bike Marked…
This will be available free of charge so if you have any spare or family bikes lying around at home, do bring them along to be marked and registered on the national Police database. This is a great opportunity to take advantage of this fantastic service by the Police, so do bring your bikes along – parents feel free to bring yours if you wish! – and add them to the system for peace of mind.
Radar Gun Speed Test…
The Police will accurately speed test Slipstreamers in action in each age group using their state of the art radar speed gun gadget!
And finally, if don't want to hang out with the Police, your Coaches will also be getting involved by checking bikes and clothing for safety, and also putting on some safety training of their own!