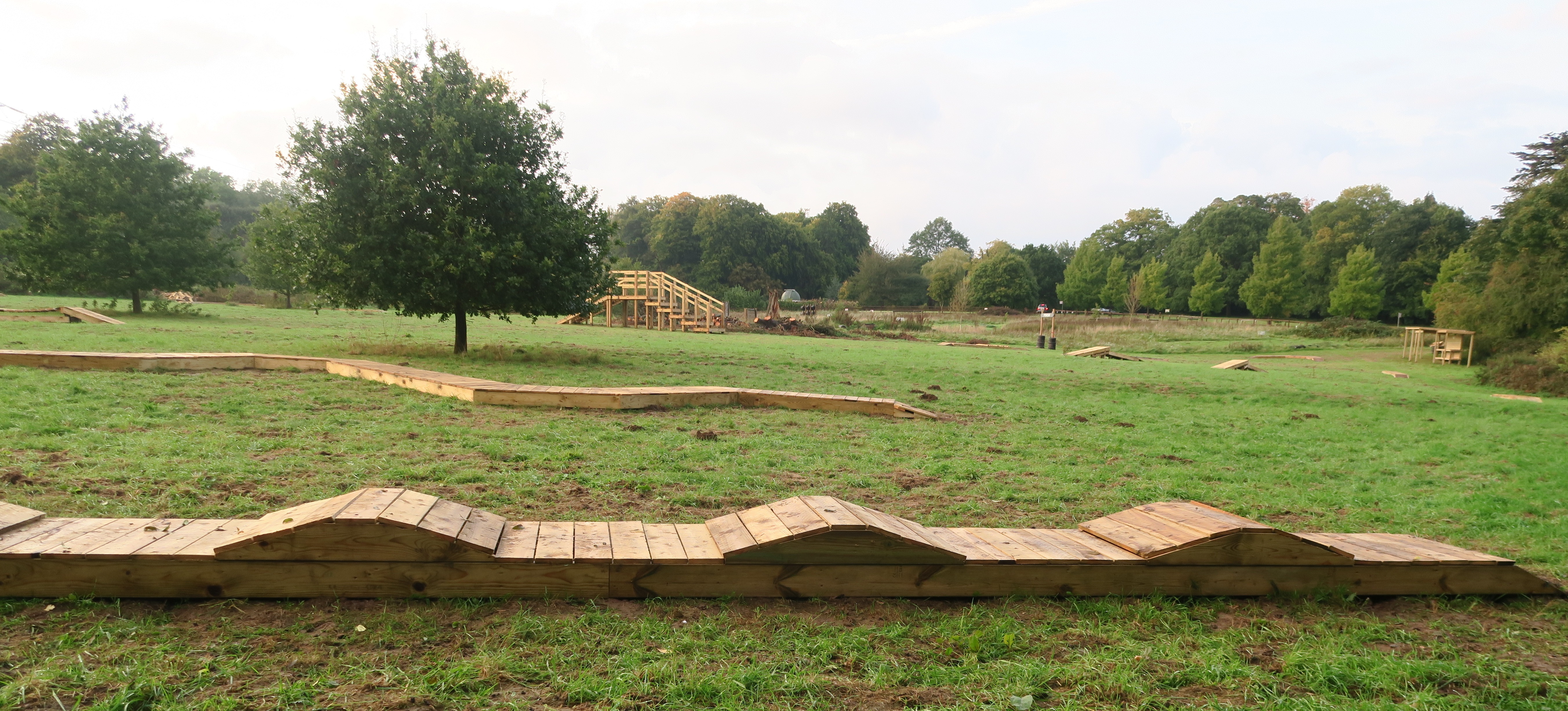 Every now and then, we look for opportunities off-site that as a club we feel will support the development of our members and the intended outcomes. On this occasion, we have been very fortunate to be offered use of a brand new mountain bike skills track – built recently in a day by 70 volunteers would you believe! – by London Youth's outdoor education and sports centre, Woodrow High House in Amersham. Having been invited to attend the grand opening in September – you'll note a few snaps on this blog of Mudslingers in action using the skills features – we can attest to this facility being an excellent off-site venue to further develop our members. Even better, as a member of London Youth, our MTB Coaches and indeed Mudslingers who use the facility will also have the opportunity to feed into further development of this skills area, something we are very excited about!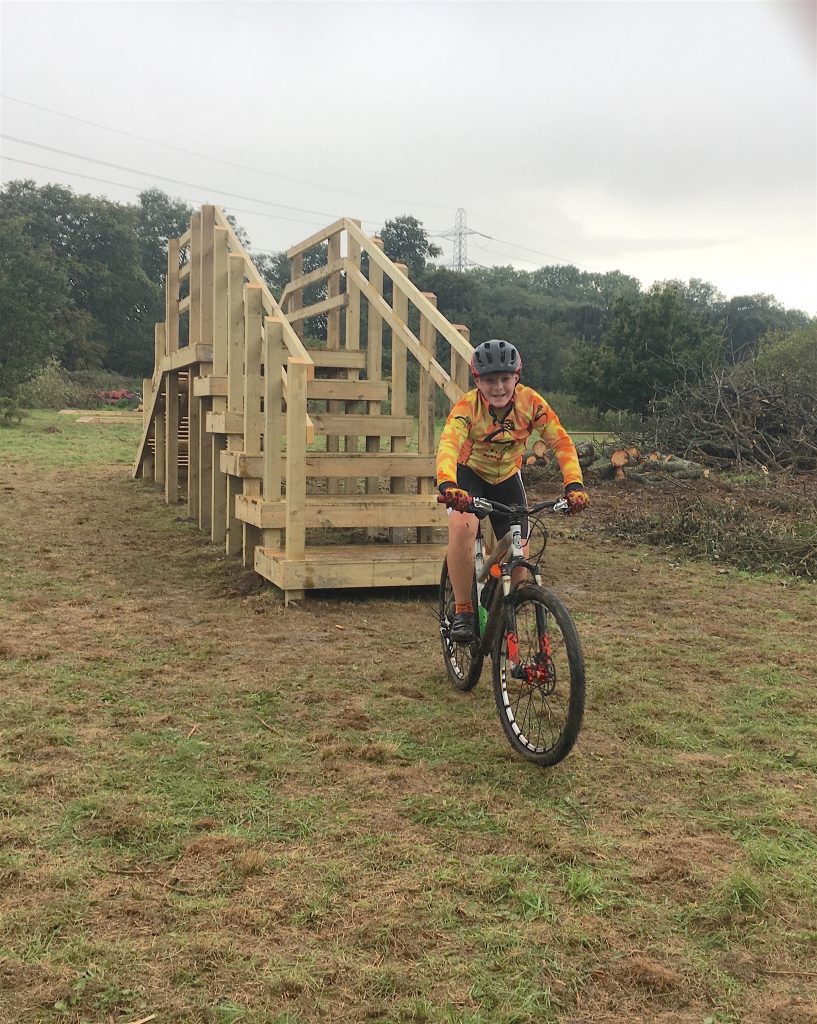 Sound interesting? Read on to find out more…
What and When?
With that in mind, we will be running an off-site mountain bike skills coaching session on Saturday 2nd December from 9.30 for a 9.45am start, finishing around 12pm, so if you fancy honing in on those bike handling skills and want to challenge yourself on a few fantastic purpose built skills features, do come and join us. There is NO charge for the session, but you will need to book in advance (see below), and we would encourage as many of you as possible to give it a go.
You will be among the first to enjoy being coached on low rollers, snake runs, a clatter bridge, tyre run and there is even a suspension bridge for a bit of fun. For the more advanced technical riders among you, you'll get to try out the up and over bridge and steps (just like Archie did), among other great features. This is a great opportunity to be coached on very specific skills by the MTB team.
Who May Attend?
This is a coaching session open to ALL Slipstreamers Members aged 5-16 who are comfortable on a mountain bike – or any bike for that matter. You don't have to be an expert at mountain biking to attend, and even if you are a novice at off-road we'd encourage you to give it a go. Unfortunately, parents may not join in this time.
Young Volunteers are very welcome to sign up as helpers on the day and record this time in their logbooks. This is a great opportunity to pick up some skills in a unique environment outside of Hillingdon. Booking is also required via the link below.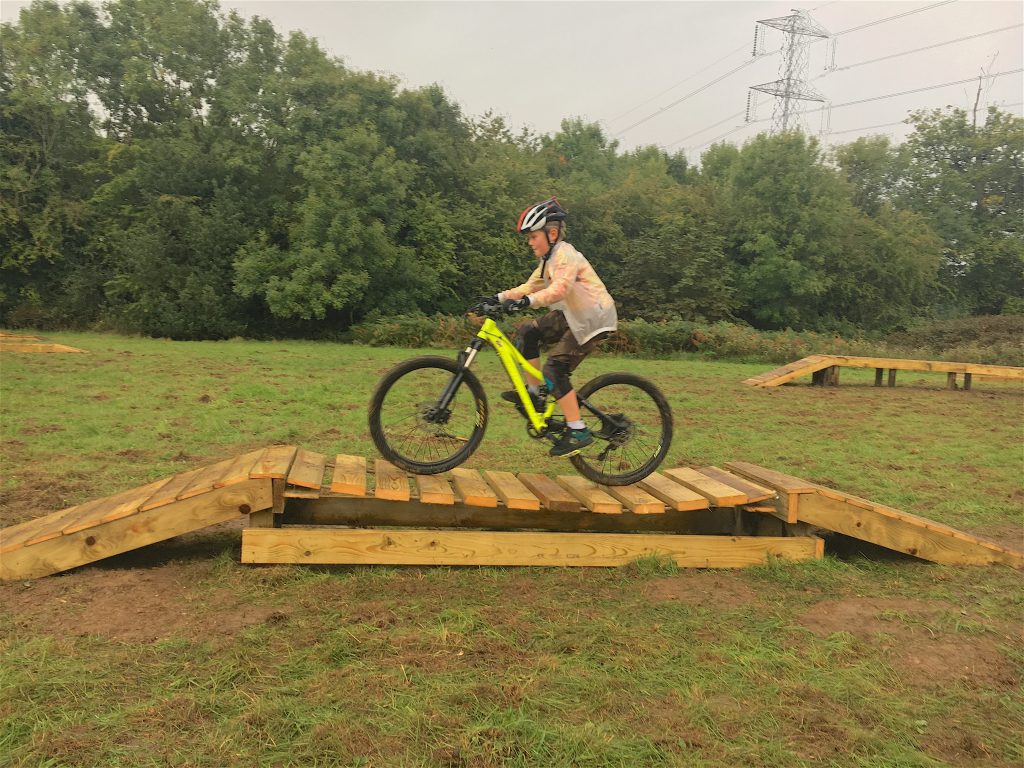 Ready to Book? Read On…
As with most of our off-site mountain bike adventures, this promises to be a very exciting morning, and places will go very quickly as we are very strict about coaching ratios. Therefore, booking is essential via this link here – please only book if you are absolutely certain you will come along to avoid denying someone else a place.
Full details regarding times, what to bring with you, terms and conditions, as well as directions to Woodrow High House are on the booking website information pages – we've covered everything so please do read the details to ensure you know what to expect.
Finally, as usual, keep an eye out on Twitter for updates, and if you have any questions don't hesitate to email us!