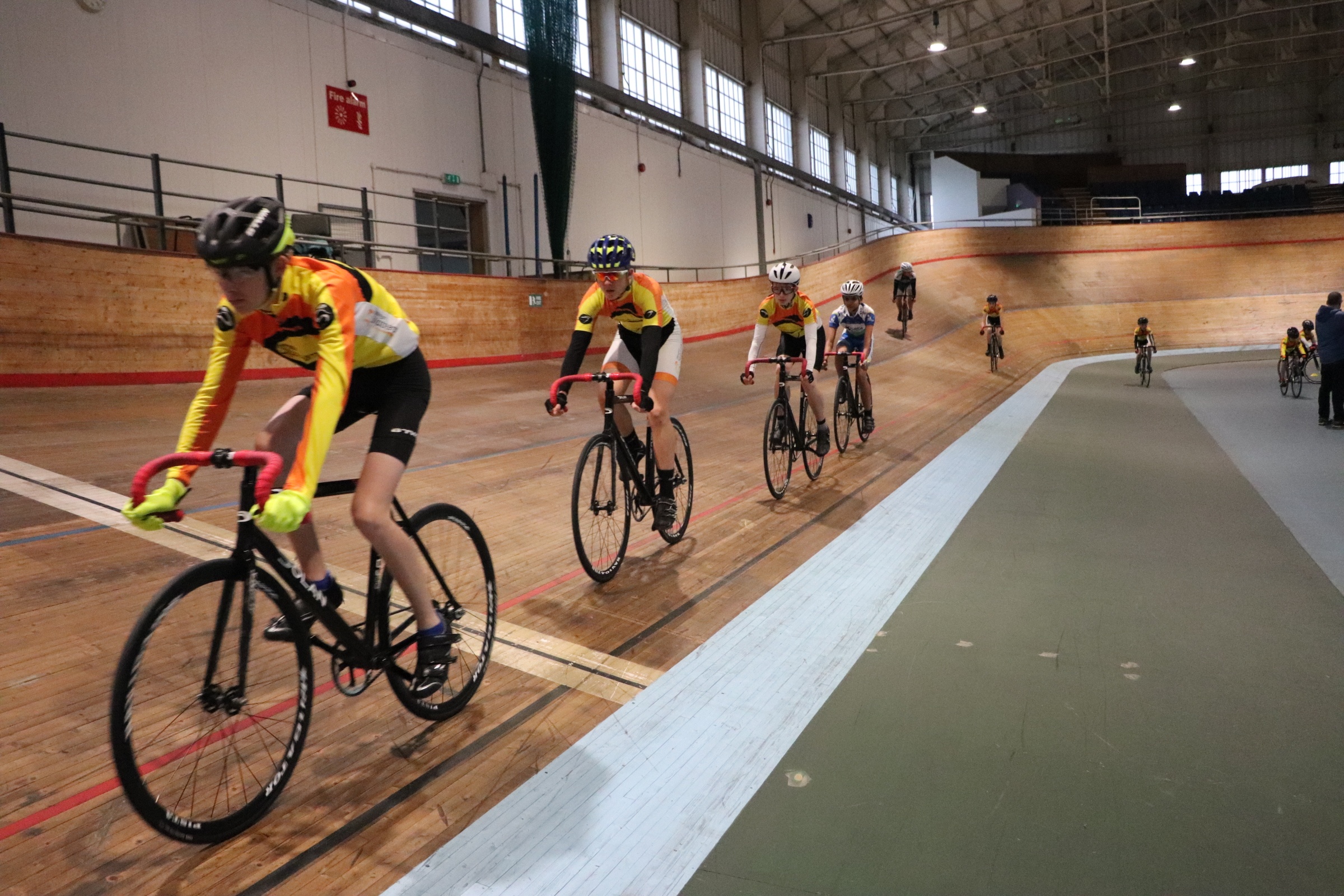 This is a reminder of the confirmed dates for our off-site velodrome track coaching sessions at Calshot Velodrome in Southampton for Winter 2019. These are open to all Slipstreamers Members, with Calshot perfect for absolute beginners to track. Our Coaches are very experienced in teaching novices, who will be taken through the basics at their own pace, and who were are pretty sure by the end of the session will riding around the track quite confidently!
So if you want to get a flavour of what it's all about, why not give it a go – if you really don't like it, you never have to do it again; and of course if you do, then that will be that!
Track 2019 – Frequently Asked Questions FAQ's
Who May Ride at a Calshot Club Track Session?
These are only open to all Club Members, regardless of age.
If any riders under 6 want to take part in the coaching sessions, do talk to the admin team or track coaches, as size of bikes can generally be a problem.
Occasionally, track sessions may be opened up to members from sister clubs by invitation, volunteers and parents if there are not enough members signed up. This is at discretion of the Club only and usually very last minute. Keep an eye out on Twitter for updates.
What Does a Track Session Cost?
A session costs £10 (plus online booking fee).  Please note that these sessions are subsidised by the Club for our Members. Non-members from sister clubs, by invitation only, pay £15 per session (plus online booking fee).
How Do I Book?
Off-site sessions are available to book online in advance only so we can plan the coaching groups – you may not just simply turn up and ride.
See below for those bookings forms ready to take bookings. Full instructions will be on each booking form, including information regarding bike and shoe hire.

Please don't book until you are absolutely sure you can attend

.
Calshot Track Dates



Sunday 13th January 2019, 9.00am – 12.30pm [Event Completed]
Sunday 10th February 2019, 9.30am – 1.30pm [Event Completed]
Saturday 23rd February 2019, 9am – 12pm [Event booking form]
Sunday 24th March 2019, 9.30am – 1.30pm [Event booking form]
Remember, if you would like to attend any of the above off-site sessions you must pre-book online first. Do also always keep an eye on the News Hub for all the latest updates and any changes to the schedule.