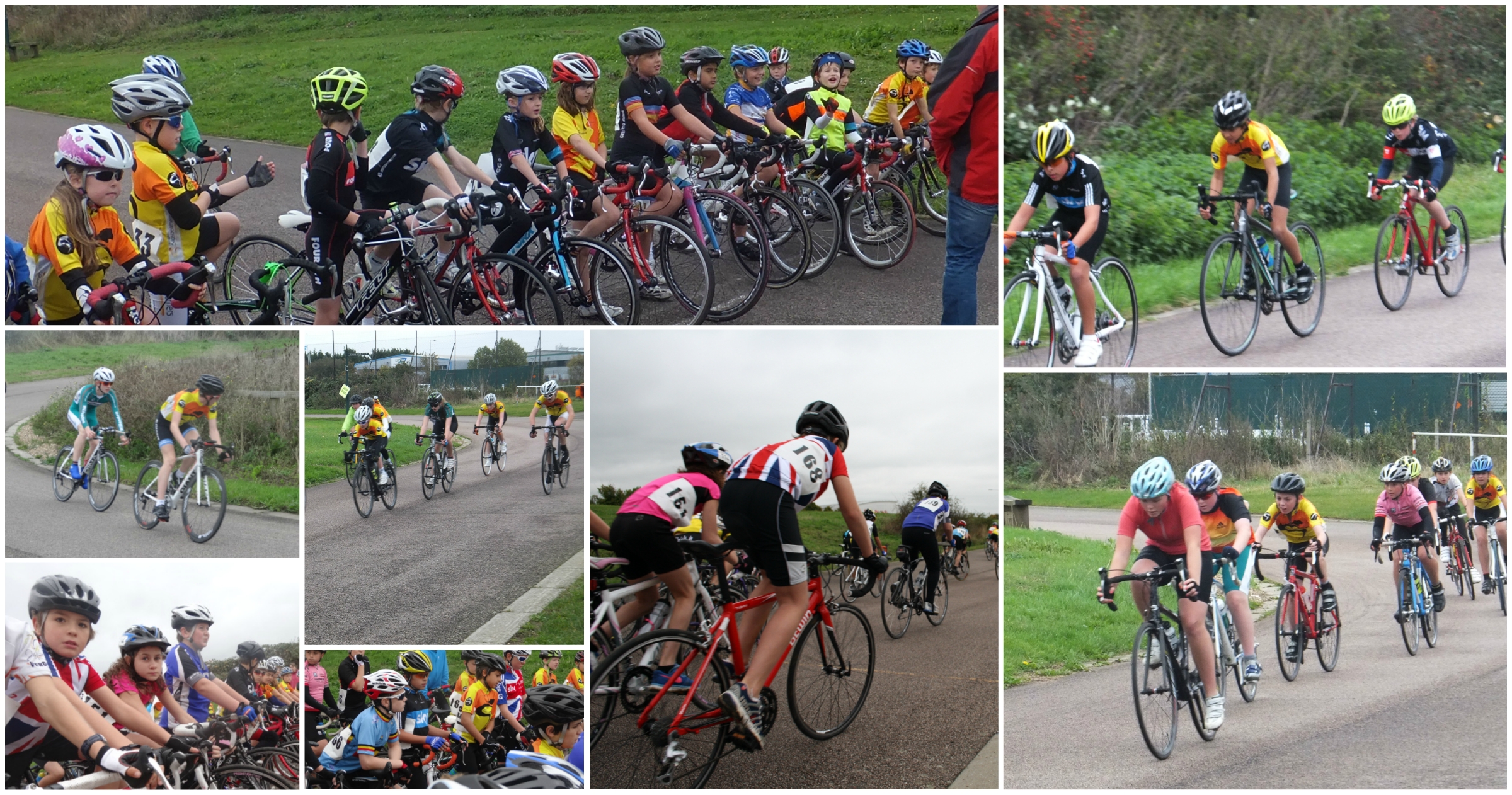 A Bit About Our Training Sessions
The club meets every Saturday morning, whatever the weather, at the Hillingdon Cycle Circuit in Hayes, with additional coaching sessions laid on at other venues for track cycling, mountain biking and club runs.
Our regular session is generally structured as follows:
Time
Activity
Age Group
Notes
8am – 8.25am
Sign-on 1 – Early Performance Session
12 and over
Riders who are

aged 12 and over

attend the early performance session. Riders arrive at the circuit and sign-on before 8:25.

Every 2nd Saturday of the month is Time Trial practice, and is open to ALL ages who wish to participate.

8.30am
Performance Session Starts

Riders who have a set of rollers or a turbo shall be expected to arrive and conduct their warm-up around the clubhouse so that they are ready to start the main session promptly at 8:30. Within the main session, you shall then take part in a performance session where we concentrate on specific drills as well as performance or tactical sessions. These sessions are not mandatory – however – if you want to work on performance we encourage you to attend.

8.45am – 9.30am
Sign-on 2 – Main Session
All Other Age Groups
Between 8:45 and 9:30, all under 12's and over 12's whom have not attended the performance session sign-on.
9.30am – 9.45am
Early Session Riders' Break
12 and over
At 9:30, the over 12's leave the circuit for a 15 minute break, whilst everyone else starts their warm up. At 9:45, the over 12's return to the circuit in preparation for the main session.
9.30am – 10am
Warm-up
All Age Groups
All circuit riders meet outside the front of the clubhouse for a warm-up as usual. Mountain bikers meet at the mechanics hut as usual.
10am – 11.20am
Squad Based Sessions/ Mountain Bike Training

Between 10:00 and 11:20, the Squad based sessions take place. These are skills focussed, continuing to work through the Silver/Gold syllabus, with some suitable performance activities where appropriate. Riders aged 14 or over may take some responsibility for younger or less experienced riders within their group, at the senior coach's discretion, and alongside adult trained coaches. In conjunction with the Young Volunteers programme at the club, they may act as expert riders and mentors in areas where they can add value. We would like all riders to be given the opportunity to take part in volunteering through mentoring, and will continue to support volunteers who then would like to be involved with the coaching programme.

Mountain biking and cyclo-cross training as normal.

11.30am
End of Session Races
After sessions are complete, all riders then take part in the end of session race as normal.