Track Sessions

A few of our coaches are specialised in delivering velodrome track training, which we deliver at the Calshot track in Southampton a few months per year. These sessions are used as practice for the more experienced track riders, but are also a fantastic introduction to the discipline for riders who have never been on a track bike  or cycled in a velodrome. We have also arranged training at Lee Valley Stadium in the past and hope to do so again in the future.
Additionally, we also encourage those who race to attend weekly outdoor track meetings in the summer at Reading and Welwyn. In addition there are various omnium events and regional events at tracks all around the country where our members take part.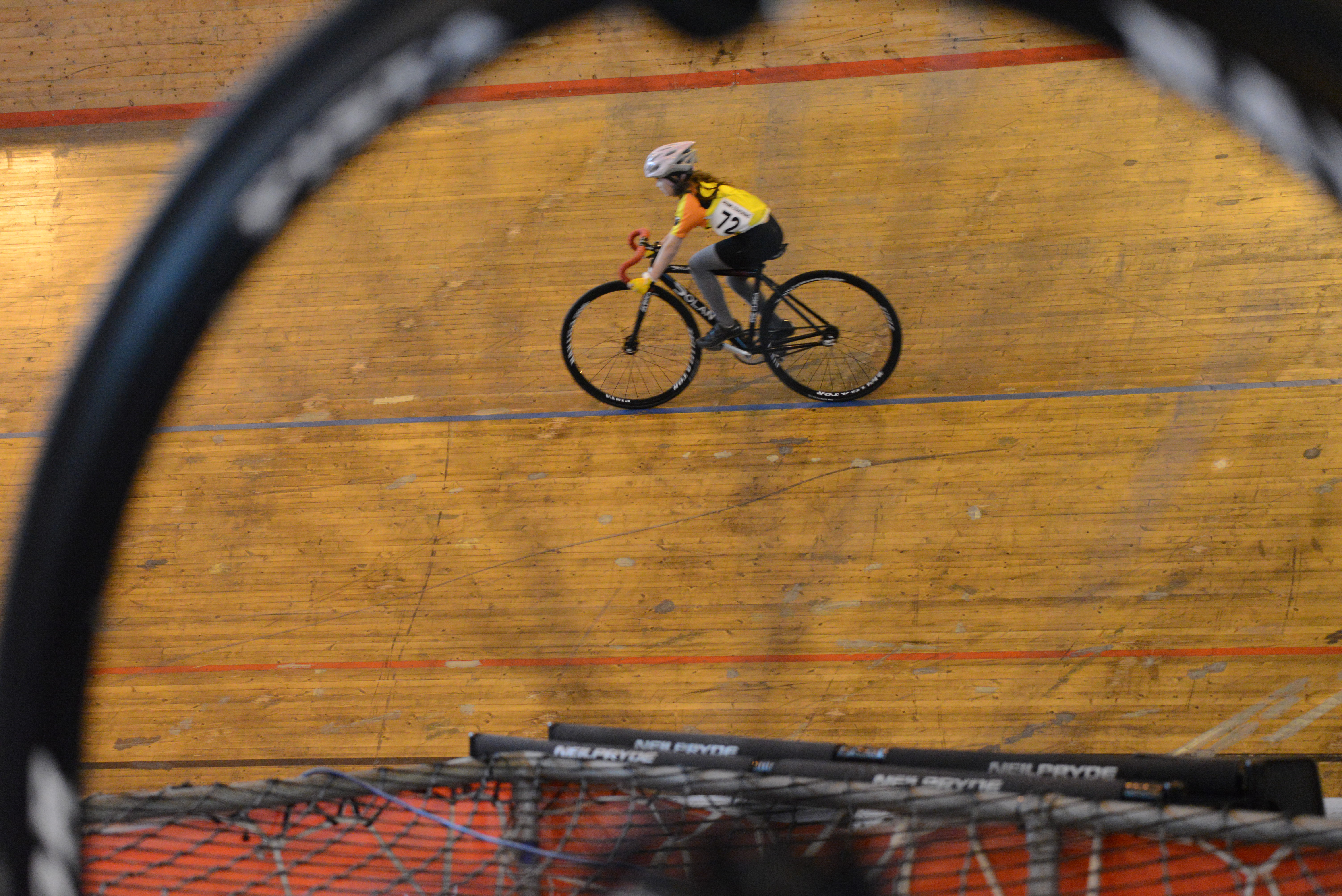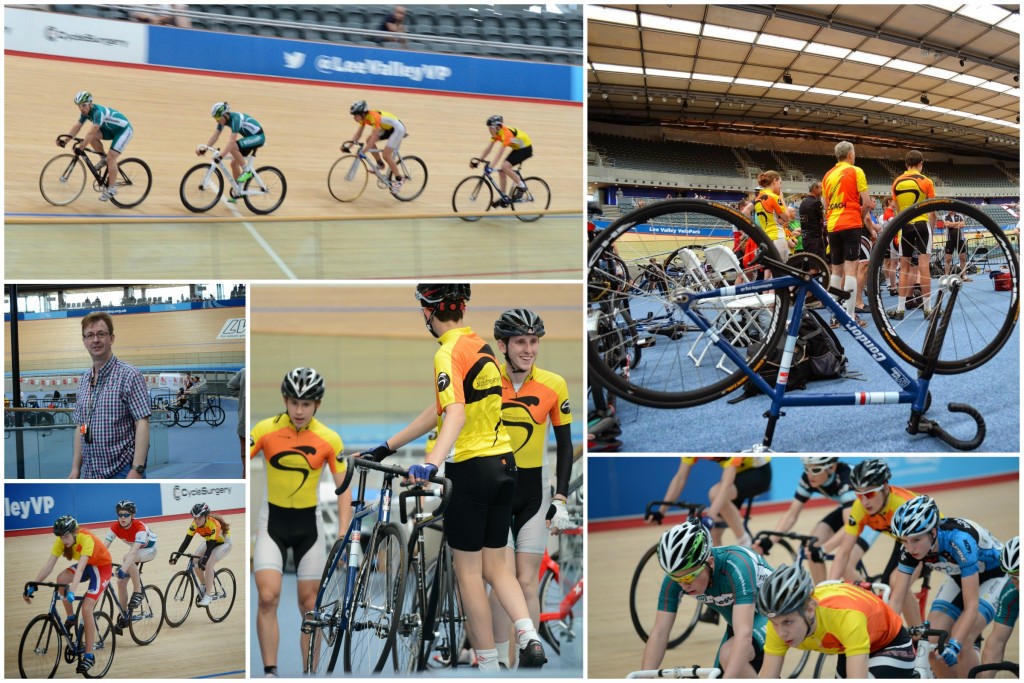 Participant Code of Conduct
All riders are expected to pay attention to and follow the Club Officials' instructions during the session at all times. Any form of disrespect or refusal to do so may result in being asked to leave the session.
As a reminder, this is a Club Session and all Members taking part are representing Slipstreamers – please read the Rider Code of Conduct to ensure you know what is expected of you. If you are joining us as a guest rider from a sister club, your relevant Club Code of Conduct applies.
Parents/ Guardians of riders are very welcome to stay and watch as usual, however we would also remind you that this is a Club Session and as such the relevant Parent/ Guardian Code of Conduct applies. We appreciate your support in letting the Coaches get on with the business of coaching, and not interfering in this process.
Please be sure to also heed the velodrome rules before you arrive – you can find these on their website.
Participant Safety
All riders must sign on – registration details will be provided in advance.
All parents/ guardians are also required to sign on in the event of a fire drill.
Under no circumstances is a member to go on the track without permission from the Track Coach.
All participants MUST wear a helmet, gloves and

cleats

that clip into the pedals on the bike.
Not eating or drinking properly before and after a session causes fatigue and dehydration that can be easily avoided! So be sure to eat a proper meal before you leave home, pack a few energy snacks such as a flapjack, a banana or a granola bar; and make sure you have plenty of water!

Rider's Kit Bag
If you have a track bike, remember to bring this along. Don't forget your shoes!
Helmets and gloves are mandatory – make sure these are in your bag.
Wear cycling kit that you are comfortable in – layer up as it gets cold inside the track area.
A base-layer on your legs and arms will act as a second skin in the event of an injury so we highly recommend you wear some for protection.
In between riding, track rollers are normally used to keep warm, so if you have these bring them along. Do bring along an extra jumper as well.
Bring drinks and healthy snacks to re-fuel – you will get VERY hungry! Be sure to bring some cash as well to buy more if you run out.
If you want to have a shower before heading home, remember your toiletry kit and a towel.
Don't forget spare clothes!
Useful Stuff to Pack – Parents/ Guardians
You WILL get cold standing around – bring an extra jumper or coat!
Whilst Slipstreamers are riding, adults can observe either from the seating around the track or from the middle, so if you have camping chairs or bean bags it is worth bringing them along!
Cards are accepted for the main transactions in the café, however there is no cash point on site – have some handy just in case you need it.
Arranging a Track Bike and Shoes
If you need to hire a bike, you can arrange this with velodrome reception on the day. Details are on their website.
Track bikes cost £7.50 for juniors (U18) and £10 for adults each to hire.
Calshot track bikes are fitted with Look Keo cleats – if you don't have shoes and need to hire a pair from reception, this will cost £3.50
Note that pedals are NOT allowed to be changed on hire bikes – please don't attempt to do so.
If you prefer, talk to our mechanics at the Clubhouse on the Saturday before the track session as they have a small selection of track bikes which you may be able to hire. Please ensure you have pedals for cleats fitted on the bike.
It is possible you may have to share hire bikes with fellow Members – please talk to each other if this is the case.
If you are using your own bike, please make certain your bike & tyres adhere to the following specifications.
Food at Calshot
If you don't fancy a bring-your-own packed food, you should be able to enjoy a tasty meal or drink at the on-site café – details of opening times and what's on offer can be found on the Calshot Café website here. Track is hard work so do pack a few energy snacks such as a flapjack, a banana or a granola bar; and make sure you have plenty of water!