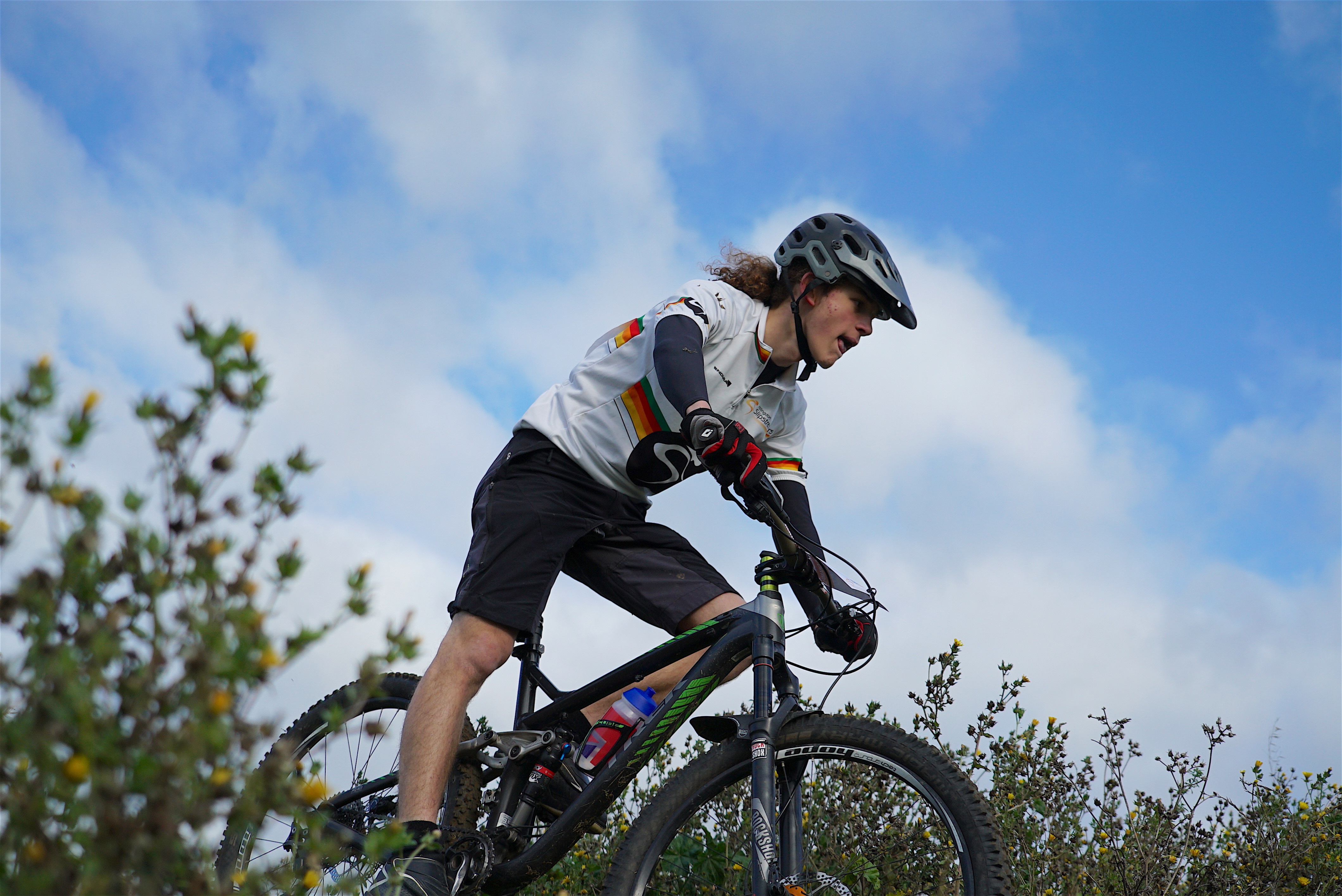 Why Do the Mountain Bike Race?



We realise mountain biking is not everyone's thing – the dirt, the mud, the rocks, the drops, the jumps…  But, when it comes to the annual Club Champs MTB races we also know that almost every Slipstreamer who has tried the race course our MTB Coach team put together feeds back how much FUN it is. So go on… Challenge yourself and give it a go.
At the very least, it's a great way to test out your off-road handling skills and who knows – you may just end up wanting more. Plus, you get Club Champs points for participation.
Mountain Bike Course Details



There are 2 courses for the mountain bike races: a short course for U6 and U8 riders that will be raced in the bowl, and a longer course for U10 and older age categories that will extend to include various off-road sections around the circuit. Everything will be marked with arrows and signs to avoid confusion. Both courses will incorporate fast flowing sections, exciting technical features, and the choice of A (technically challenging) or B (easier) lines. British Cycling XC rules regarding A or B lines will apply so make sure you are clear on the rules noted below.
All racers should aim to do a reconnaissance lap at least once of the circuit to warm up and make sure they are familiar with the lines they are taking during the race. After sign on, every rider should make their way to the start / finish line near the judges hut for 9.30am for the main briefing where the rules will be explained. No recon is permitted while racing is in progress and all riders will doing a pre-race recon will be accompanied by a Club Official.
To give you a flavour of what this may look, enjoy this short video clip of the 2016 MTB Champs circuit taken by Young Volunteer Morgan:
Mountain Bike Races Club Champs Rules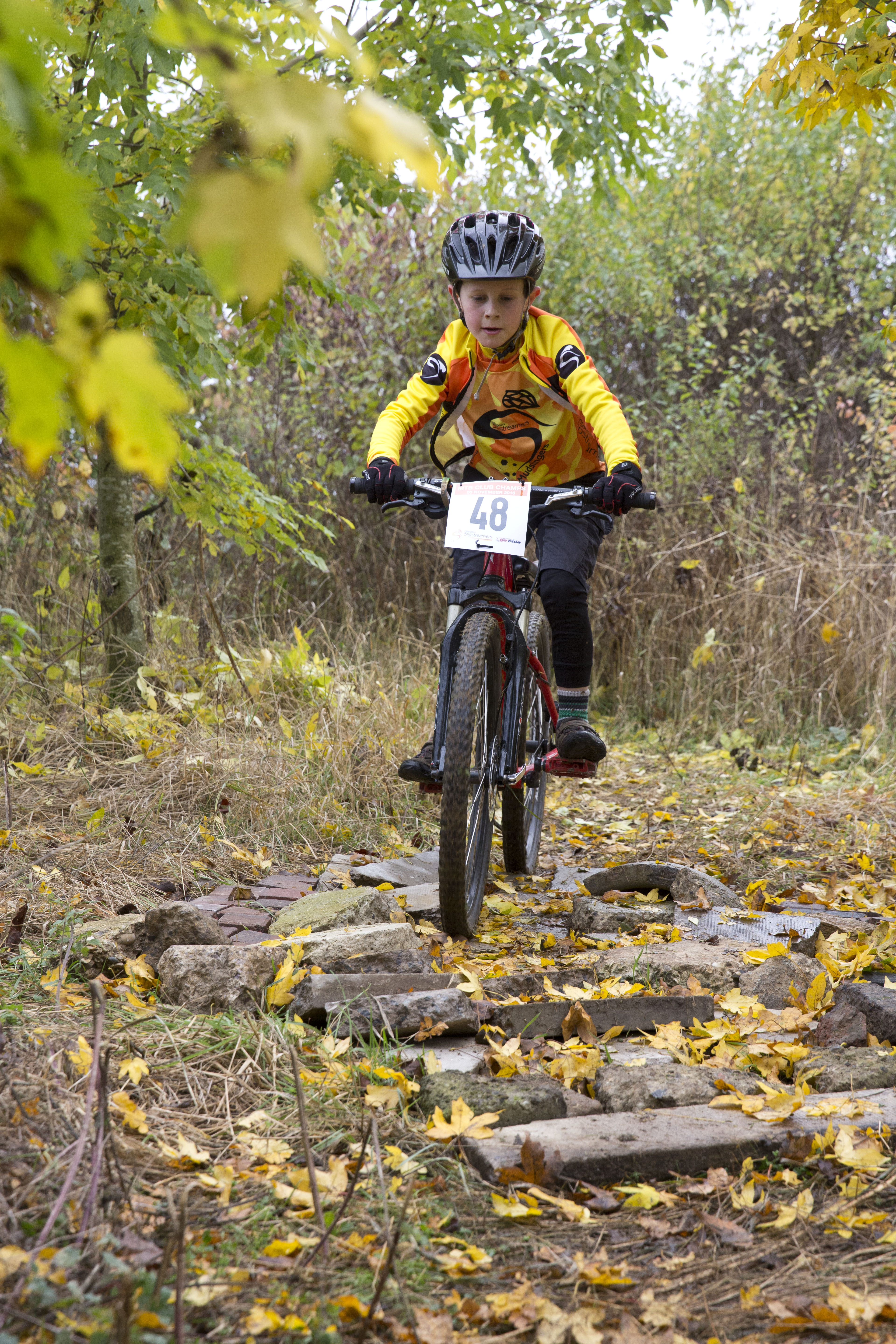 Equipment: Only mountain bikes with bar-end-plugs are allowed. Cyclo-Cross and BMX bikes are not permitted. We'd really like to see as many of you as possible take part so if you don't have a bike of your own, make your way over to the Mechanic's Hut and there will be some available at no charge. If you've never raced on a mountain bike before, now is your chance! Note that there are no gear checks for mountain bikes..
Safety Requirements: As usual, you will need a helmet, gloves, and ensure you are wearing the correct clothing – layers are a good idea. Check out our rider resources for tips on dressing for cycling. Make sure you have done an M check on your bike before you head to the club – mechanicals happen, but if you can avoid it all the better. There is some guidance here. Most important, your mountain bikes MUST have bar-end plugs – if you aren't able to get these in time we will have a few spare so do ask the mechanics for assistance.
A/ B Line Rules: The course will contain a number of technically challenging features that will be on the A-line, with the option of using the B-line for those who prefer a less technical route. As per British Cycling XC rules, no riders shall be permitted to intentionally dismount and walk down the A-line in order to avoid the time penalty incurred for taking the longer but easier B-line. Riders who walk the A-line will be given a 2 minute time penalty – so be sure to do your recon lap and choose your line wisely.
MTB Race Event Distances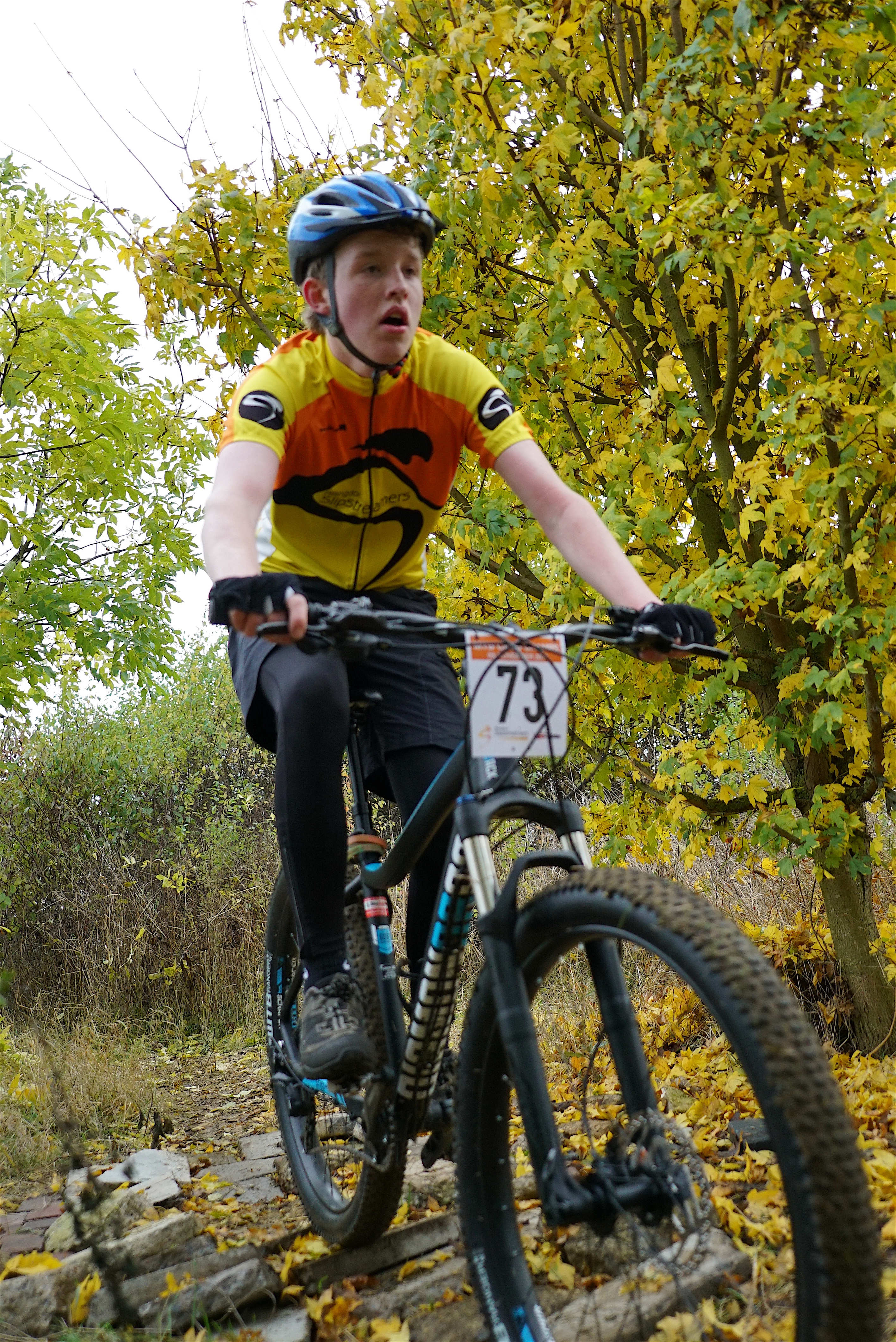 Lap times will vary according to speed of rider. As per British Cycling's XCO rules, the race is over once the leader in that category finishes the race, so all riders take the chequered flag the next time they cross the finish line regardless of how many laps they have done.
U6 – 2 laps short course, 15 mins



U8 – 4 laps short course, 25 mins
U10 – 2 laps long course, 30 mins

U12 – 3 laps long course, 45 mins




U14 – 4 laps long course, 45 mins



U16 – 5 laps long course, 50 mins
After you finish your race, move off the circuit and be sure to return your transponder immediately.
Finally…
Parents, please ensure all members taking part are aware of the content and what to expect when they participate in the MTB Races Champs. It is, after all, their club and their championship event.
As usual, keep an eye out on Twitter for the latest updates and if you have any questions, please contact the Admin Team.