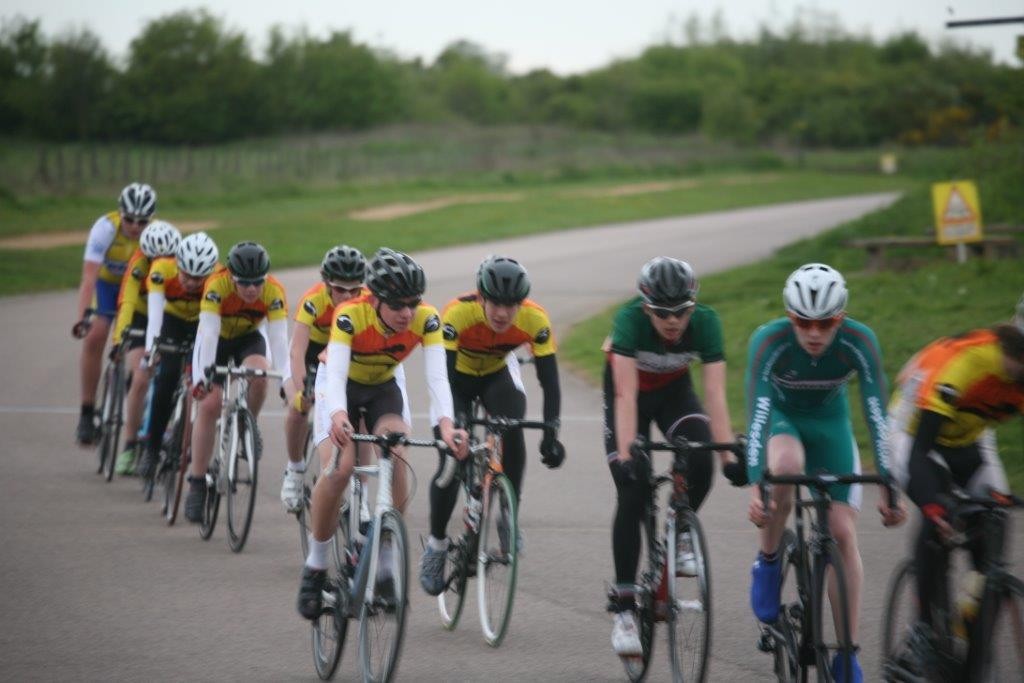 Get ready! Following the success of our 2015 Inter-Club Time Trial, it's almost time to do it again! Invitations are being sent out to various clubs who will be joining us on the afternoon of Saturday 21st May 2016, and of course, as hosts, we are also inviting ALL Slipstreamers Members (regardless of age or experience) to register as part of the "Hillingdon Slipstreamers Team" and take part. If you've never done a TT before, now's the perfect time to give it a go on your home circuit! Sound interesting? Read on…
What is the programme for the day and race schedule?
There will be three races this year. Riders aged 10 or younger will ride 10 laps of a shortened circuit starting at 12:30. At 13:30 riders aged 13 or younger, followed by those aged 16 or younger at 15:00, will ride 10 laps of the full circuit.
Will there be any other activities or things to do in between the races?
Absolutely! There will be some fun races between events to keep younger riders entertained; we are hoping to have a few stalls for you to peruse and enjoy (if you are keen to set one up, please contact Dave George or talk to the Sign-On Admin team); our world class DJ's will be providing music if you feel like singing and dancing; and of course, our BBQ will be fully operational to feed you our famously delicious burgers and grills!
Will there be prizes to be won?
Aside from the main prize of pure satisfaction and a sense of achievement? Of course!! For the main TT races, there will be trophies for the fastest boy & girl in each category, medals for 2nd and 3rd place, and the fastest team of 3 riders will also win a prize. In addition, as hosts, we will be awarding a few very special prizes to the fastest boy & girl from Slipstreamers.
Who is eligible to enter?
Initially only invited Clubs and their Members, along with Hillingdon Slipstreamers Members. However, due to VERY popular demand, we have decided to open this even up to all under 16 riders. There is no minimum age restriction and all ages up to U16 may enter. Categories will be organised into U10 (all ages under 10)/ 11-13, 14-16.
Are there specific TT rules I need to abide by?
Yes! The races will be run under Cycling Time Trials (CTT) rules. This means you may use full cheat/aero kit and there will be no gear checks. Equally, there is NO DRAFTING allowed. Period. Riders must be able to ride in their own kit, and we reserve the right to remove any dangerous riders or equipment from the race. Oh, and it is mandatory to have some fun.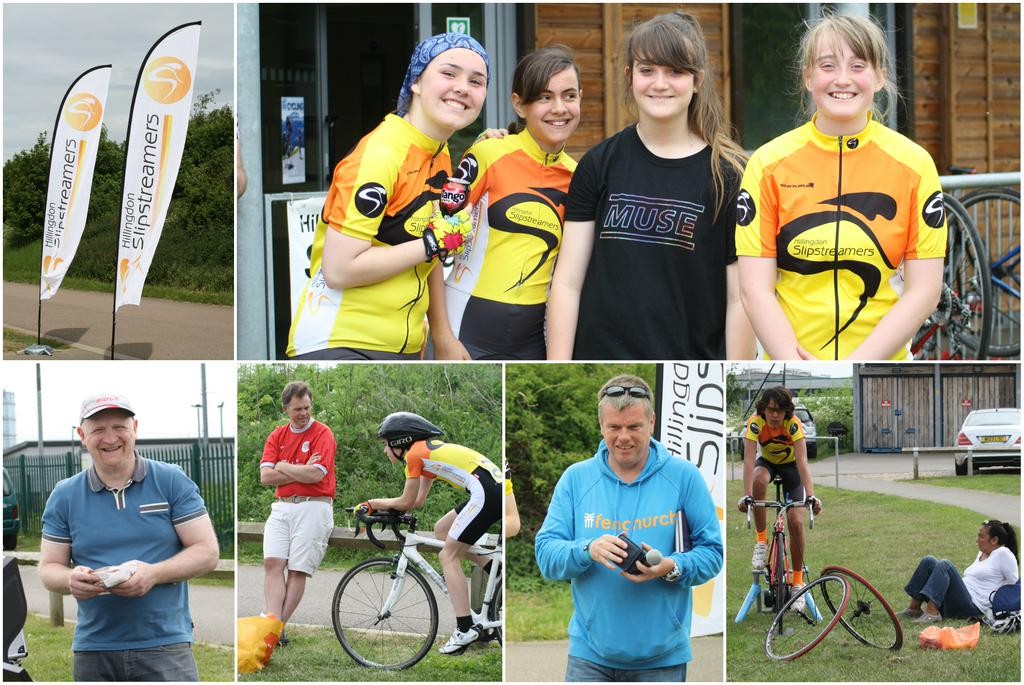 I don't have a TT bike, but REALLY want to give it a go!
Don't panic! All 2-wheeled solo bikes are allowed. If you have a Time Trial bike, great, although a normal Road or Fixed bike will work just fine! If you really wanted to, you could even use your MTB – but you would struggle!
What will it cost?
£5 per rider. You should pre-book, but no money will be taken from you until on the day at sign-on.
I'm in! How do I register?
Please register using the booking system here. If there are spaces we will be  happy to take entries on the day. If registration is closed and you wish to turn up and ride, please email us via the website to add you to the list. If you turn up and a race is full we will try and fit you in the next race.  All riders must complete a parental consent form, so download this from here and bring to the club with your payment on race day.
What is the registration deadline?
Pre-booking will close at midnight on the 14th May so we can get the start sheets out to everyone in good time.
What if I register but cannot make it?
We will accept team substitutions in the hopefully unlikely event a registered rider cannot ride.
Finally…
None of this can happen without a team of willing Volunteers, so if you would like to help us make sure the day is a success, please reach out to the Admin team – there are loads of roles available, from setup, marshalling, BBQ, and so on, so do please make yourselves known.
If the weather is as good as it was last year, it promises to be an amazing day in the sunshine – but regardless, let's not let the weather stop us from putting on a super day for our kids!