We love to celebrate our Volunteers – each and every one of them. But there is one in particular who stands out not only for everything she has done and continues to do for the Hillingdon Slipstreamers, but also for the awards and recognition received from outside. Our Chair, Alison Grant, has been pivotal in the success of Slipstreamers over the years, and has been rightly recognised for this. In July 2014, she received the Prime Minister's Points of Light award, which recognises outstanding individual volunteers who are making a change in their community and inspiring others; and in March 2015, at the British Cycling Go-Ride Conference, Alison was awarded the Special Recognition Volunteer of the Year Award.
Then, thanks to the efforts of former Vice Chairman John Gunn, and former Secretary Stuart Smith, Alison's name found it's way onto the 2016 New Year's Honour List and the worthy recipient of a British Empire Medal (BEM) for "Services to Cycling".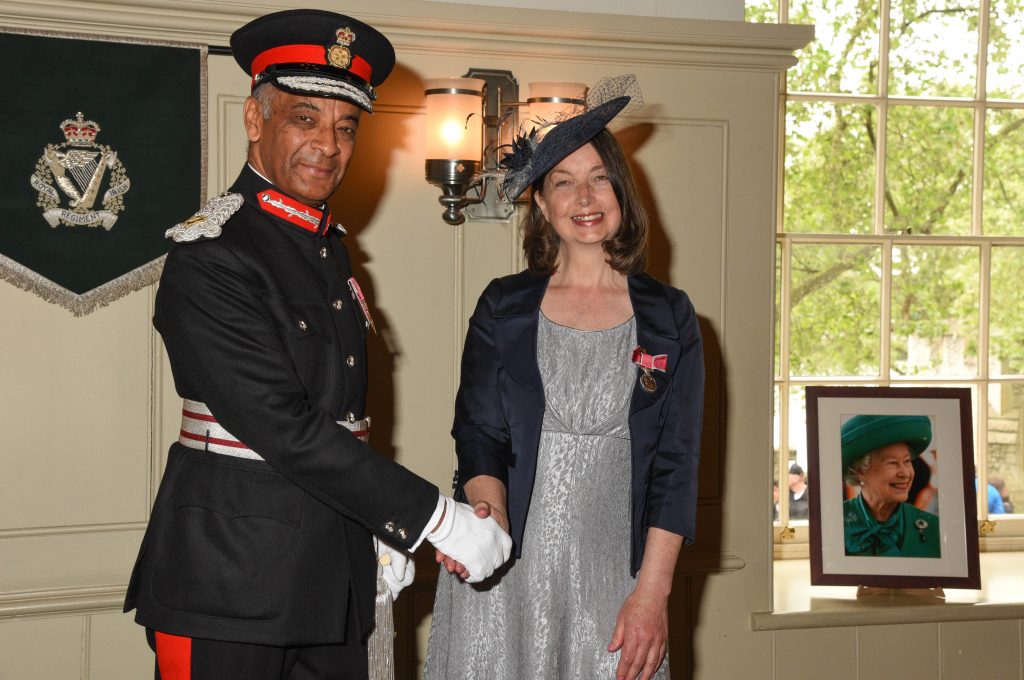 Alison received her medal in person on the 20th May during an Investiture Ceremony at the New Armories within the Tower of London, which was presented by Mr Kenneth Olisa OBE, Lord Lieutenant of Greater London on behalf of Her Majesty the Queen; and accompanied by the Constable of The Tower, General The Lord Dannatt GCB CBE MC DL.
Unfortunately, Bruce Houlder CB QC DL and Representative Deputy Lieutenant for the London Borough of Hillingdon was unable to attend the ceremony, but he did come and visit us at the Club on the 7th May to convey his congratulations in person to Alison and see for himself what we all do.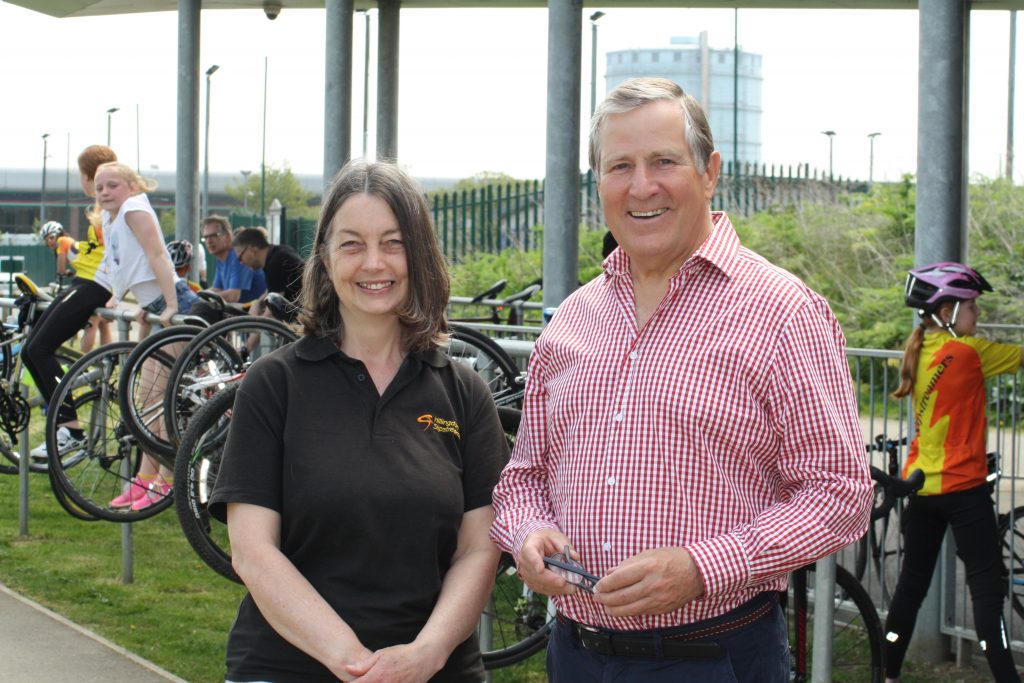 Then, on the 24th May, to wrap it all up nicely, Alison and other Honour's List recipients were invited to attend a garden party at Buckingham palace. All in all, a month that we have no doubt our Chair will never forget.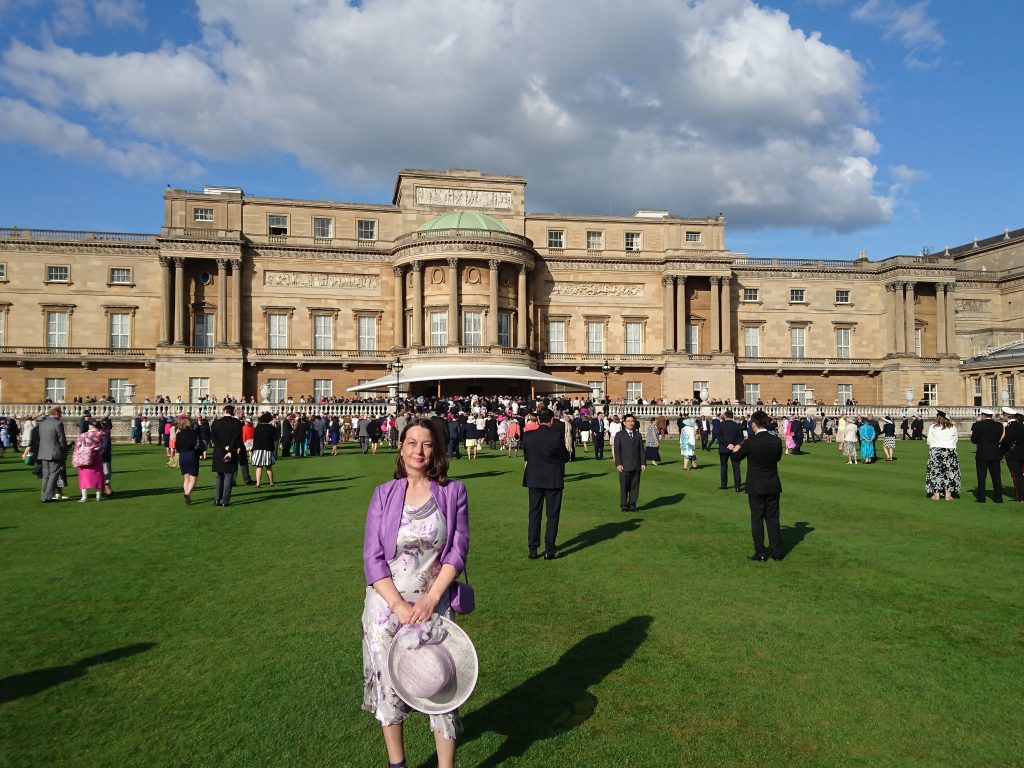 This really is a big deal and to explain just how much so, we asked Stuart to say a few words…
"The British Empire Medal is a national honour and is not awarded lightly. It is given for a sustained contribution to the community. No-one who has been around Slipstreamers for long will find it surprising that we thought of our Chair, Alison, in that regard.
A volunteer-run organisation like Slipstreamers does not develop spontaneously or become as successful as we have by chance. True, there are lots of volunteers working very hard, but bringing them together and making the club work as a coherent and effective whole needs leadership. As well as being a mainstay of the club from its early days, Alison has supplied that leadership in her role as chair since 2009, and has been the guiding hand that has steered Slipstreamers to its present national reputation.
And as the children and parents who come to the club know well, she is indeed tirelessly hands-on in all aspects of its activities, from chairing its Executive Committee to personally welcoming new members and soothing the bumps and grazes of those who have taken a tumble. Less visibly, she has forged links with outside bodies in the sport, in education, in government and law enforcement, so that we are truly integrated into local and national life. Perhaps most important, Alison embodies the ethos of Slipstreamers, which sees riding a bike not only as  technique to be mastered – important as that is in all its neuromuscular, sport and leisure dimensions – but as a joyful aid to all-round growth in mind and body and spirit.
A 'sustained contribution' is the requirement, and that's what Alison has made. No-one deserves this award more than she does, and we are delighted that the Cabinet Office could see that too."
Well done Alison. We are immensely proud of you!
To see the full set of photos, visit the Flickr album here. To read the interview that Alison did for British Cycling after receiving her award, visit the BC site here. If you'd like to find out more about the New Year's Honours, visit this page here.