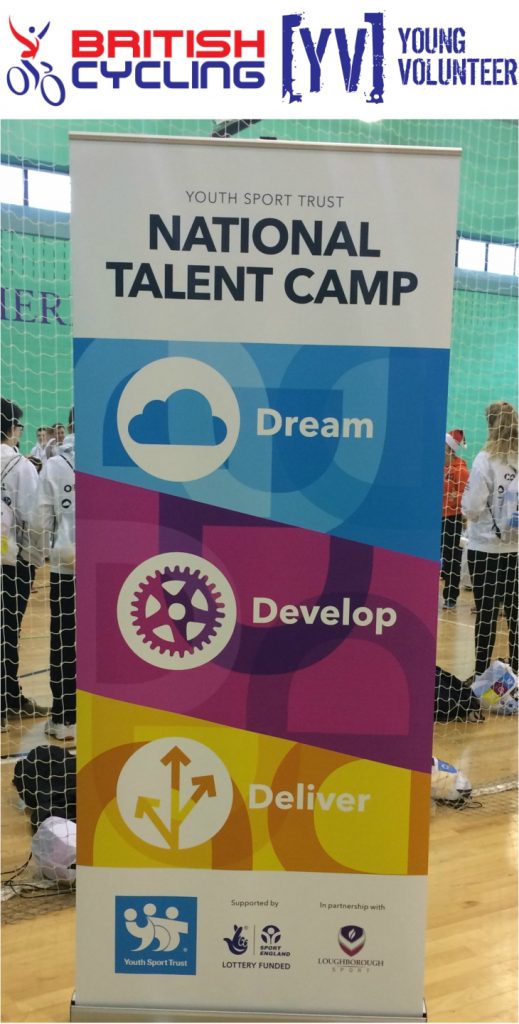 Being a Young Volunteer provides many opportunities for growth and development – click here to find out more. One of these is the exciting Youth Sport Trust National Talent Camp that takes place at Loughborough University every December, where hundreds of young volunteers in across multiple sport disciplines gather to spend 4 days together attending multiple workshops, listening to talks from star athletes, and of course getting up super early for circuit training every morning! In short, a fantastic weekend.
But young volunteers don't just get to go – you have to put forward an application for consideration, and if the national governing body of your sport, in our case, British Cycling, deem it strong enough, you will be invited to attend. Last year, 3 of our Young Volunteers – Elizabeth, Ellen and Seth – represented Slipstreamers and British Cycling (read their fantastic reports here), and in 2014 Alex Jones was invited to attend as an athlete.
For 2016, we are very proud to announce that 4 Slipstreamers have been selected by British Cycling to attend this year's camp in Loughborough. Selected on the strength of their applications, they all needed to demonstrate commitment, passion for volunteering, and what they would bring to camp in their own unique way.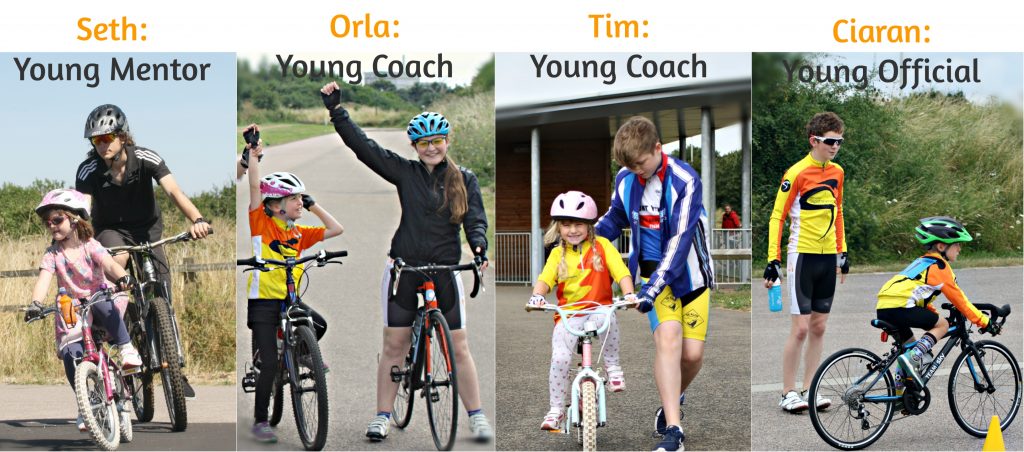 Seth, who completed his BC Platinum Award earlier this year, will return to camp, this time as 1 of 3 Young Mentors selected by British Cycling. He will arrive in Loughborough a day early where he will be in training and rehearsal getting ready to support the tutors, leaders and young volunteers throughout the weekend.
Orla and Tim will be attending as Young Coaches, and Ciáran as a Young Official. All 3 of these young volunteers regularly help at Slipstreamers but are also quite actively involved in other initiatives away from Hillingdon – all of which strengthened their applications for consideration by BC. Putting it into perspective, this year saw hundreds of applications submitted for 125 Young Coach places and 100 Young Official places, and for our club to acquire 3 of these via BC is inspired.
Well done Seth, Orla, Ciáran and Tim – we are immensely proud of you all, and very much look forward to your respective reports after the weekend!