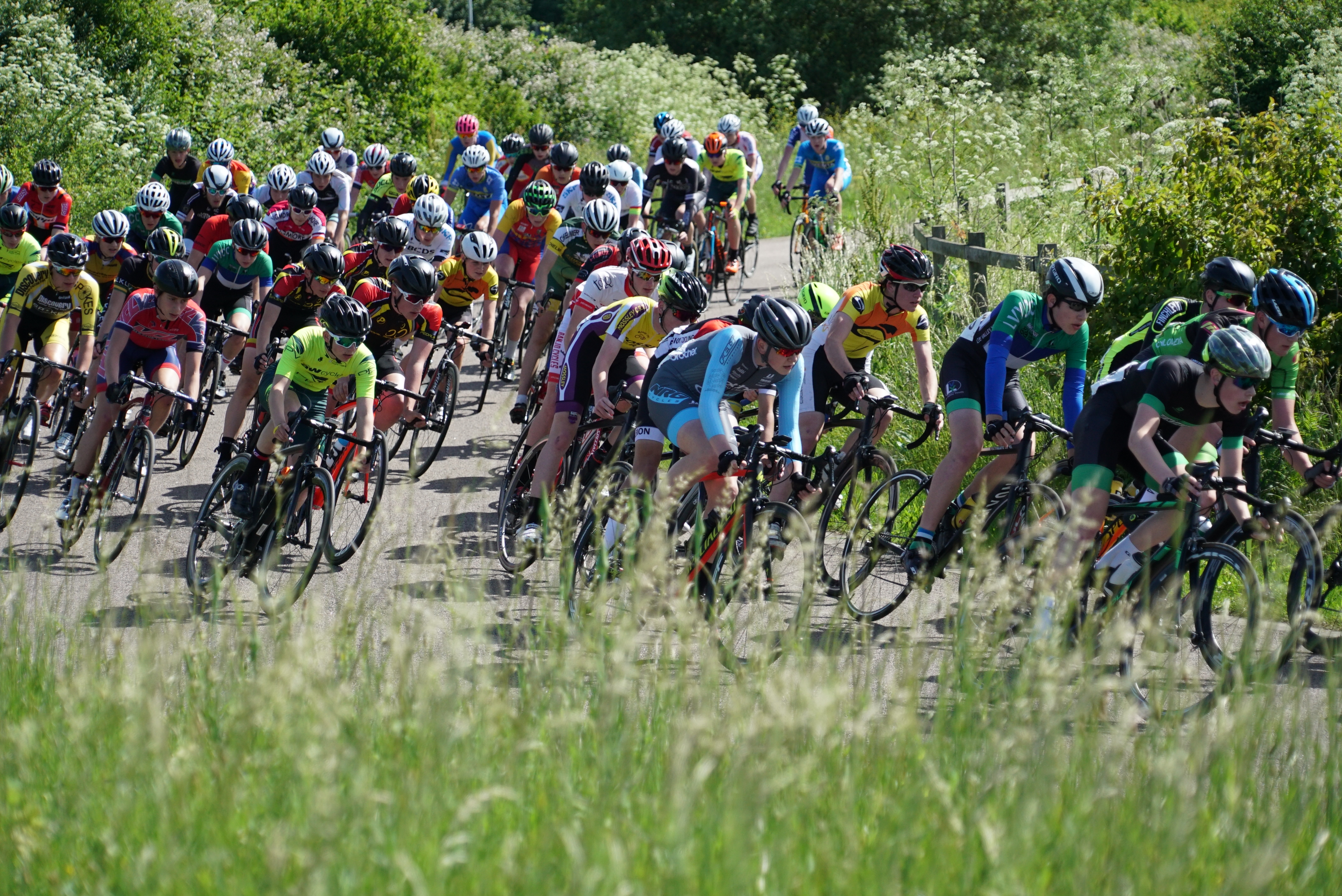 The Hillingdon round of the British Cycling National Youth Circuit Series is almost upon us. Saturday the 2nd June 2018 – yup, this weekend – is going to be a busy day, and if you haven't seen it yet, visit this section of the website for everything you need to know. Live updates will be posted on Twitter and you can see them in the Latest News section of the Nationals page, so do keep referring back to these for all the latest updates.
It is always a fabulously wonderful day, with lots going on to enjoy.  Even if you are not racing, do come along to enjoy the day – morning and/ or afternoon. Last year saw a record turnout of our members racing and/ or volunteering, and we'd love to beat that number this year. Aptly, the nationals falls on the second day of Volunteers Week, so we would LOVE it if those of you attending will show your love and appreciation to all our volunteers by tweeting snaps and messages, using the hashtag #VolunteersWeek during the weekend.
Check out a recap of last year's event here, and the photos from the event can be viewed on our Flick site here.
A few notes ahead of Saturday…
There is NO regular training as usual for Slipstreamers Members on Saturday – it's all hands on deck to set up the circuit and get ready for the first races. See below regarding helping out – we need as many of you as possible to chip in and lend a hand.
Be sure you are prepared for Saturday if you are registered to race for the National Series, or are taking part in the support races for U8/ U10/ U12. All the important information you need to know about Saturday is in the programme, so please visit the dedicated Nationals 2018 section of the website to download this and to be clear on what to expect, timings, etc.
For the support races in the afternoon, if you fall in the U8 and U10 age categories, you are able to register on the day and we would encourage as many of you as possible to sign up. It doesn't matter if you haven't raced at a "national race" before and this is a fantastic opportunity to do so on your home circuit! Of course, if you really don't want to race, another great way to get involved is as a young volunteer on the day.
Slipstreamers Community, We Need You!
This is a major event and can only happen with the collective efforts of our amazing volunteers.  As ever, this year we need Parents, Friends, Young Volunteers, Young Leaders and even Members who aren't racing to come forward and help us on the day. We can't do it without you.  so please make yourselves known to the Admin Team – any time you can spare will be appreciated and you don't need to hang around the whole time.  Please sign up in advance to volunteer – even if it's just for a few hours on the day, by clicking this link here to register online and help the operations team with the allocation of tasks.
Aside from a big shout-out on social media, we'd be ever so grateful – plus we will ensure you are fed lunch, suitably watered, and every Volunteer will also receive a special thank you for helping out. Marshalls get treated extra special with a swanky bright gilet and walkie talkie. Go on, you know you want to…! Sign up here.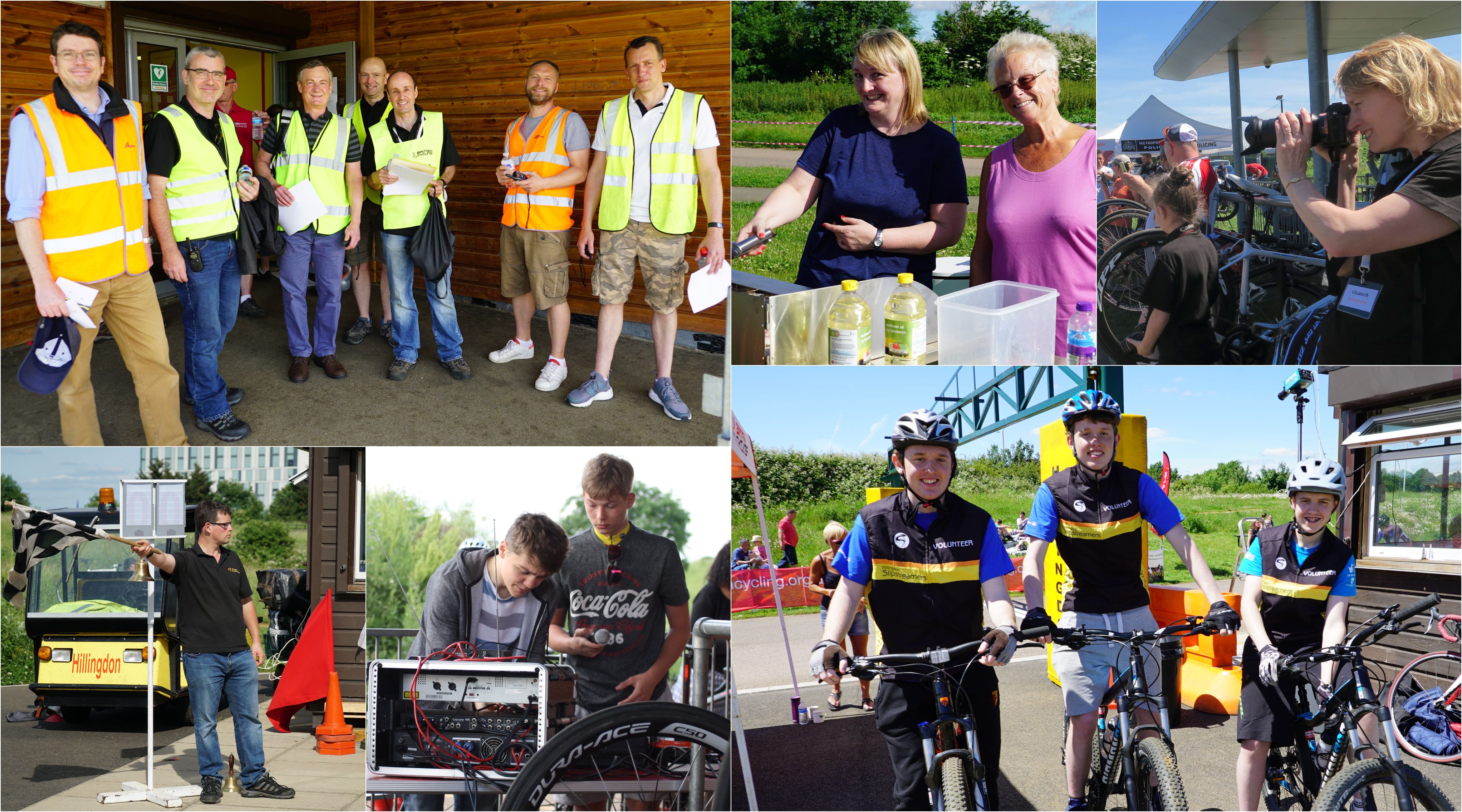 Helpers we will need on the day include:
Marshals for all of the races. You don't need to be available all day or do all of the races, just let us know when you are able to help and we'll slot you in.
Car Park Attendants to keep the parking lot under control and guide riders/ spectators to the overflow parking and alternative entrance to the field.
Runners to ferry things back and forth as needed and help with any odd jobs as they come up.
People to help the catering teams inside and outside with chopping, washing up, serving etc.
Helpers to set up early and take down end of the day.
And anything else that comes up at the time!
If you'd like to volunteer for any of the above roles, or even just be a general helper, please get in touch or talk to us and we'll ensure you are assigned to the right person for further details. Even just an hour or two of your time will make a difference, and will help us make sure the 2018 round of the Nationals is a great success!
And finally…
… the weather forecast is looking rather positive, and we are expecting a warm sunny day on Saturday. Remember the sun lotion, bring some cash for food and refreshments, and do read our helpful tips in the Rider Resources section to ensure you have a happy, stress free day.
---
Keep an eye on Twitter and the Nationals page for the latest updates, and of course if you have any questions don't hesitate to reach out.