If you missed the Club Champs Skills Challenge event on Saturday 15th September, you are very welcome to have a go at this on Saturday 3rd November before or after your Mountain Bike Club Champs race (if you are doing this). Read on to find out more…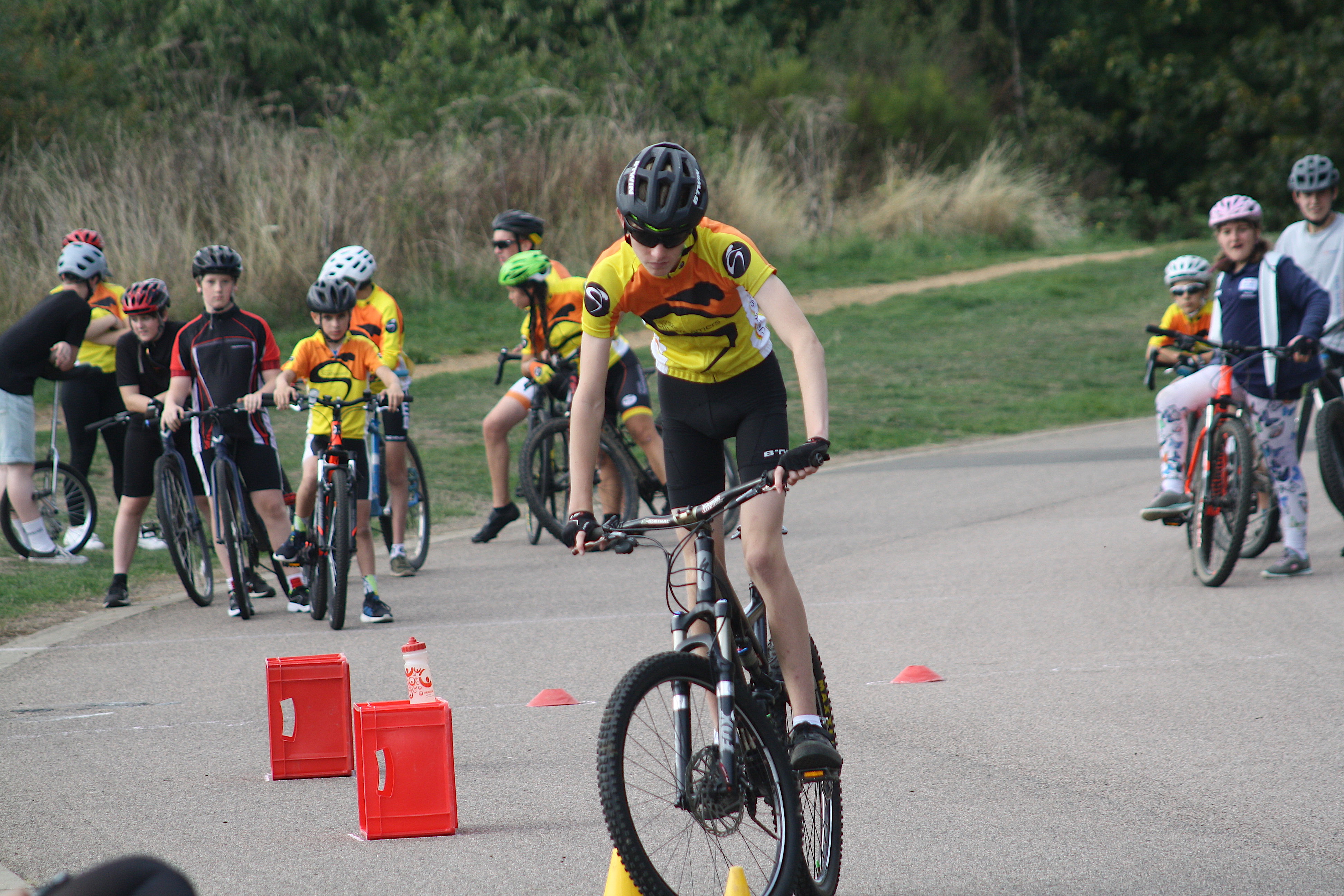 If you are planning to join in, there are a few things to take note of, as follows:
Rules and regulations: click here for what to expect from the Club Champs Skills event.
Sign-On: This will be from 8.45am – 9.25am. You need to be signed on at the main desk and ready to go by 9.30am for a briefing at the Judges Hut. If you are late, you will miss out – no exceptions. Spare a thought for the Volunteers who make these events happen: please be on time – it's the courteous thing to do.
Start Time: The Skills Challenge will be set up on the main circuit straight heading towards the apron – not the front of the clubhouse. Full details regarding the schedule for the morning can be found on the MTB blog here.
The Skills Challenge event is open to ALL Members who wish to give it a go – riders who have already completed their Skills Challenge in September may have another go, but only once those who haven't yet have done so have finished, and only at Coach discretion. Note that results from the first attempt are what count towards your score – even if you do better at a 2nd attempt!
There is no regular coaching session on the 3rd November, as the Skills Challenge will run alongside the Mountain Bike Club Champs event.

Finally…
We do hope you will join us, regardless of the weather. Once the Skills Challenge and MTB Races are done, there is just the Track Champs at the Calshot Velodrome on the 17th November remaining. If this is your first time participating in the Club Championships, be sure to visit this page here to find out more about how the competition works and what it's all about.
As usual, keep an eye out on Twitter for the latest updates and if you have any questions, please contact the Admin Team.