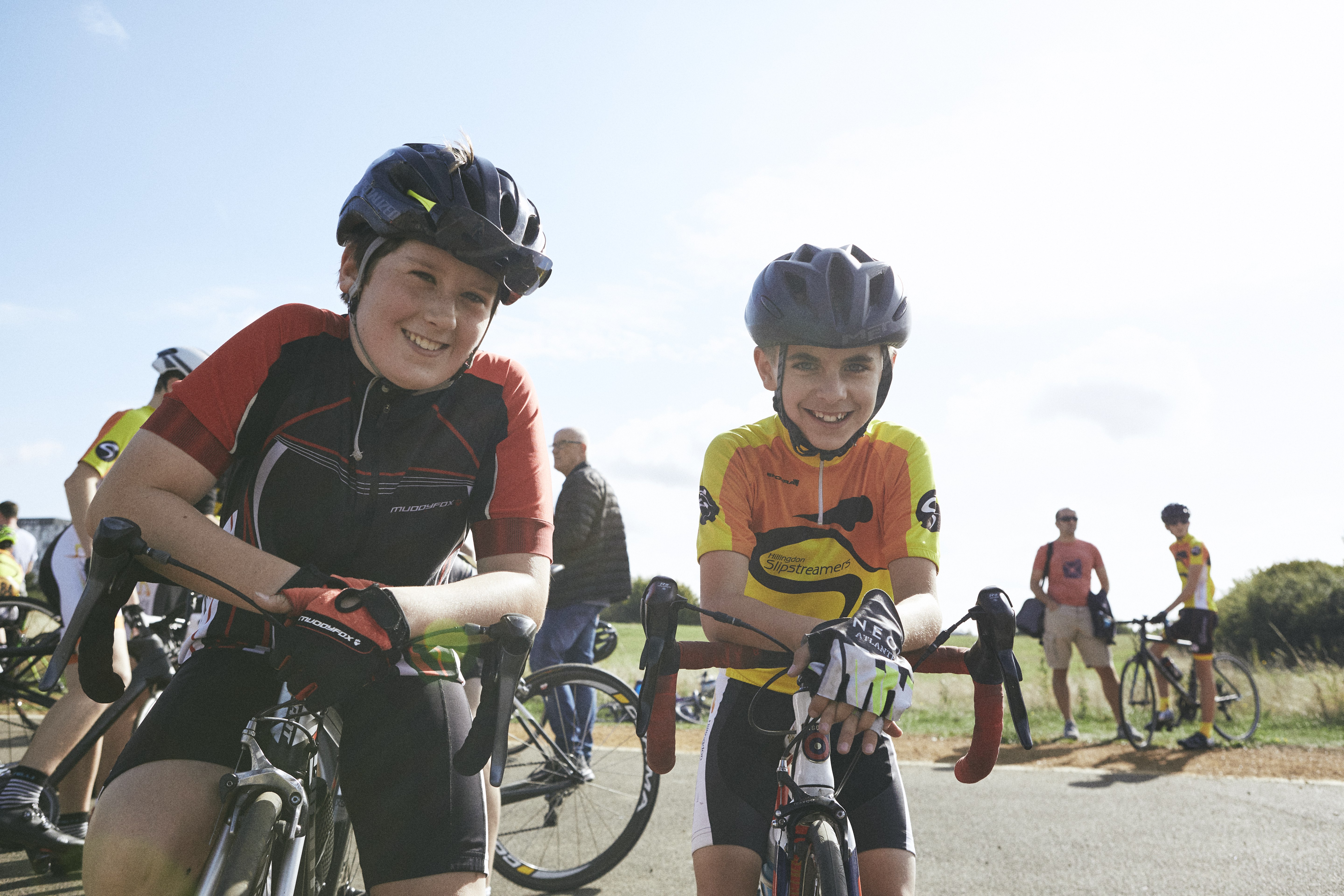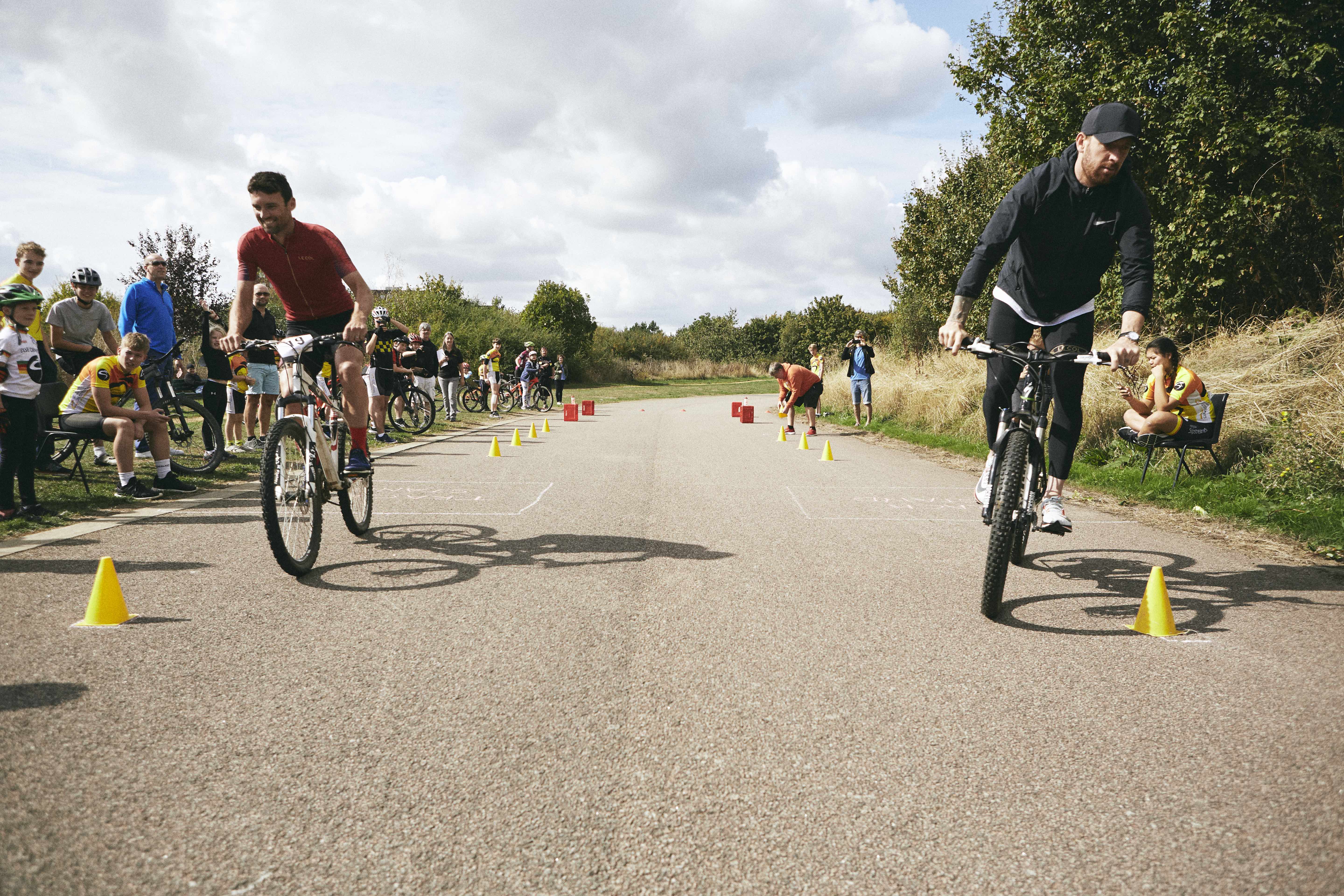 ​It's that time of the year again when we run our annual Club Championships, with the second event – Skills Challenge – alongside our Family Fun Day. A very special day in the Club Calendar – particularly as we shall be bidding farewell to our previous Chairman Alison – we hope all our members will be joining us along with siblings, grandparents, cousins, aunts, uncles, friends – all are welcome – on Saturday, 17th September from 9.30am until 12.30pm for an action packed day of camaraderie, a bit of friendly competition and a whole lot of fun.
Important: If you are joining us on Saturday, it is going to be super busy, with lots going on. Our aim is to keep things within a schedule, and as such we've planned the day accordingly, but if things do run behind or are delayed we thank you in advance for your patience. Please do read on right until the end of this blog to make sure you are clear on the time slots and what to expect, and parents do kindly pass this information onto our members – they are the ones who need to know what is happening!
It promises to be a great day and even the weather looks like it may just be cooperating to ensure a bright and sunny one, so scroll down to find out more about what's happening, what to expect and how sign on will work…
Club Championships Sign On Process
Sign on times are as noted below, and we will have to be very strict with these – please help avoid disappointment by ensuring you plan your journey with some contingency, and arrive in good time so members can sign on and get ready with minimal fuss. The Admin Team have a LOT to get ready to support the judging teams, and unfortunately latecomers will not be allowed to sign on – as this is not a regular coaching session, there are no exceptions. So if you wish to take part in your event, please be on time.
Club Champs Events
If you are planning on competing, be sure to take note of the event schedule (read on further for this), and the all-important rules for each event. You can find all the need-to-know details on the following pages:
Click here for what to expect from the Club Champs Skills event
Road and mountain bikes will be on loan from the Mechanics. There is no charge for Club Champs.
Advance Online Booking
All racers must register their place in advance. This is important so we can prepare in advance to save time. Click button for full details and to be directed to the online booking form with everything you need to know and to register and pay by the deadline.
Sign-On: 9.00am – 9.25am
Whether you are competing in the Time Trial, Skills Challenge or just joining the Fun Day, the sign-on process is the same for everyone. ALL members must make their way to the clubhouse in good time before sign-on closes. Remember this is not a regular coaching session.
The full process will be explained to you on Saturday, but headlines to note are…
FIRST – All members must please sign on as normal and take a number as you normally would.
There shall be no early session as this overran during the practise event.
If you are doing the Skills event, this starts a bit later but you can start to join in the fun sessions as noted below.
IMPORTANT:  Note that anyone who arrives after 9.25am will not be able to sign on as we have a lot of admin to get ready for the race. Please be on time to avoid disappointment and ensure you plan your journey with some contingency for traffic, gear checks, etc.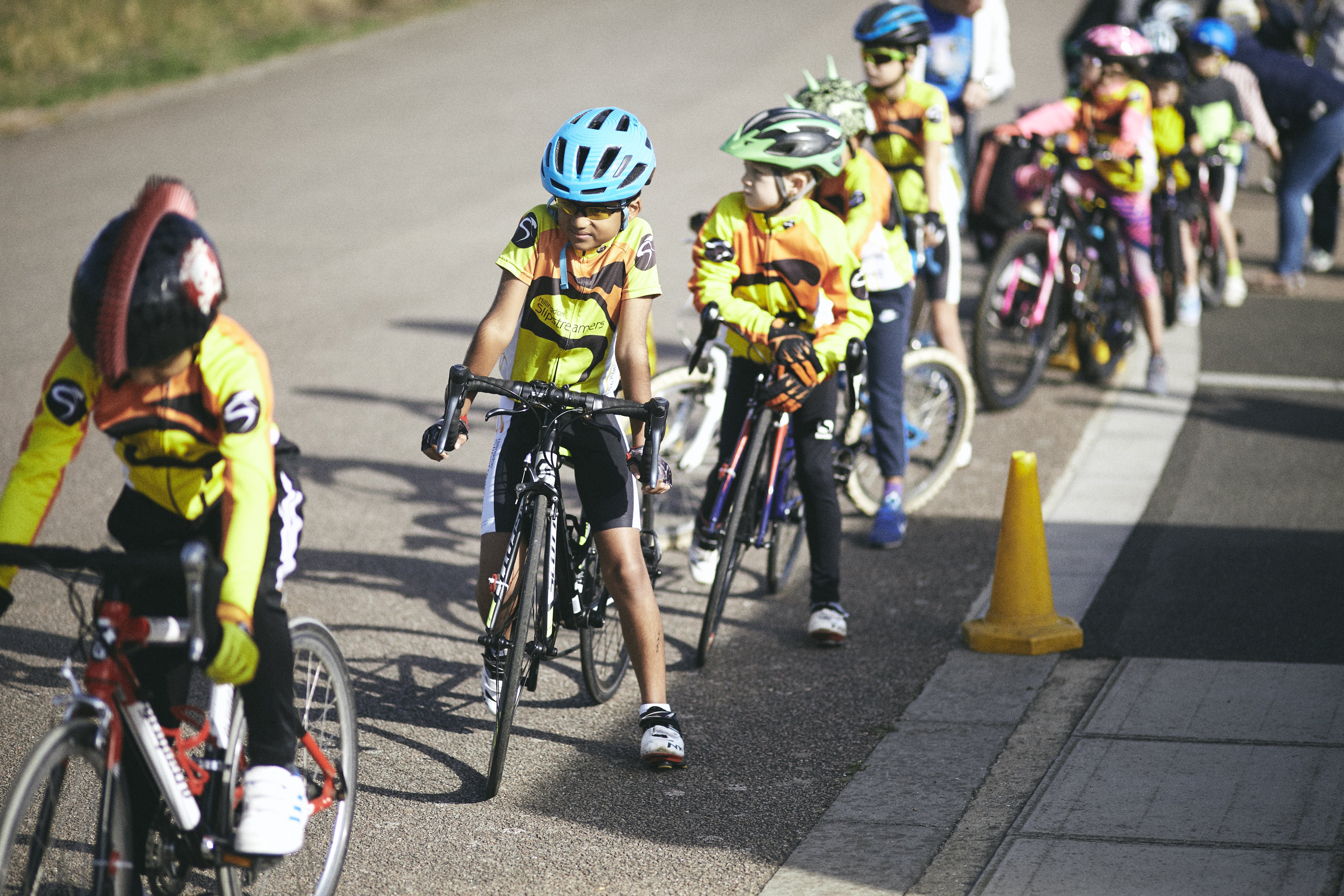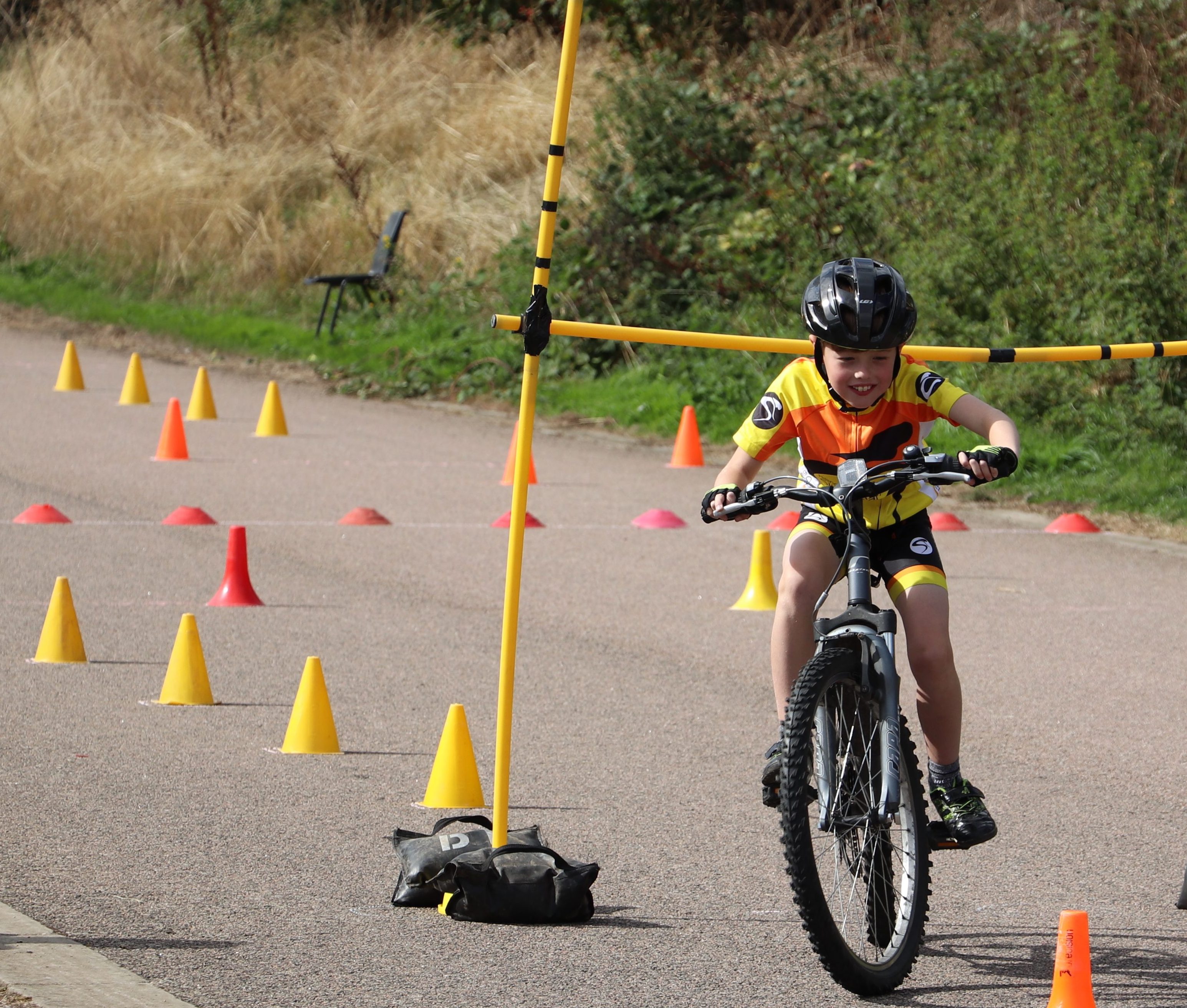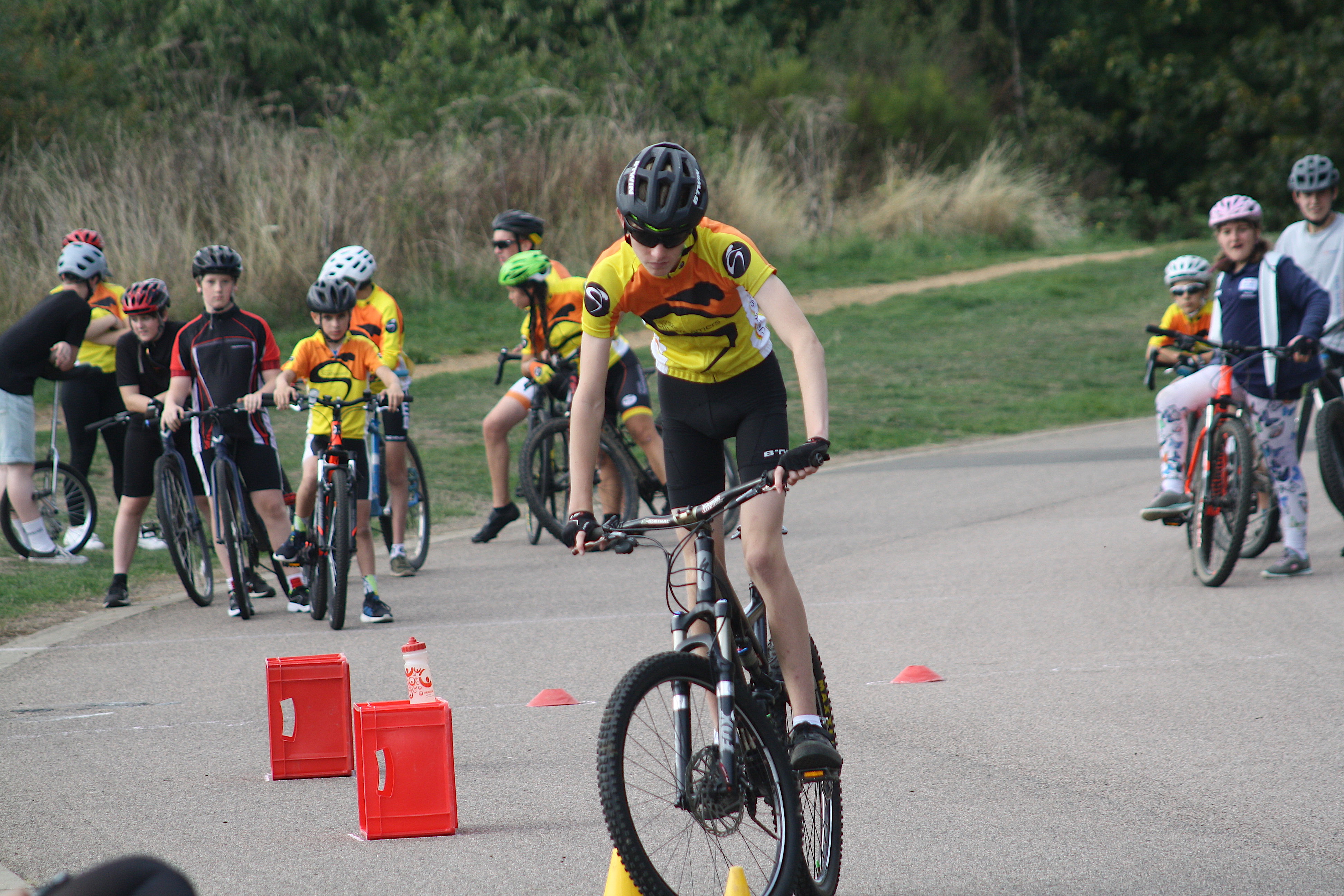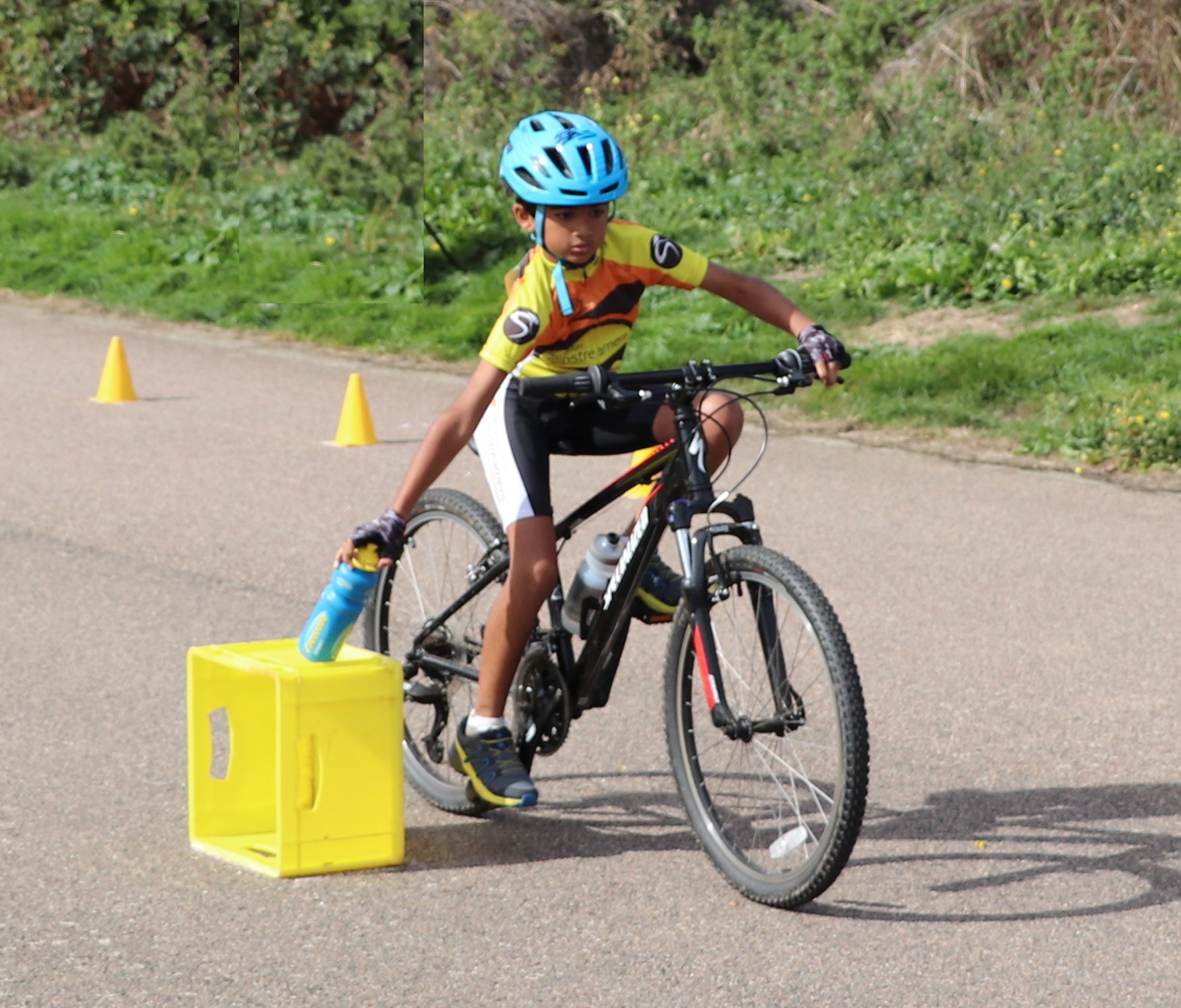 Fun Day Activities & Entertainment

There will be plenty for you and the family to do during the day, so please do join us from 9.30am until around 12.30pm and enjoy the many activities we've got planned for the whole family. The weather promises to be cooperate and remain dry for a day of music, competition and fun, good food, and a whole lot more!
PHOTOGRAPHY & MEDIA CONSENT: Note that we will be taking photographs doing the course of the day of club members who have already provided consent. As this is a family fun day and there are likely to be siblings and/ or friends included in these, if you do not want your picture or that of a member's sibling taken, simply let the photographers we have arranged know at the point of capture.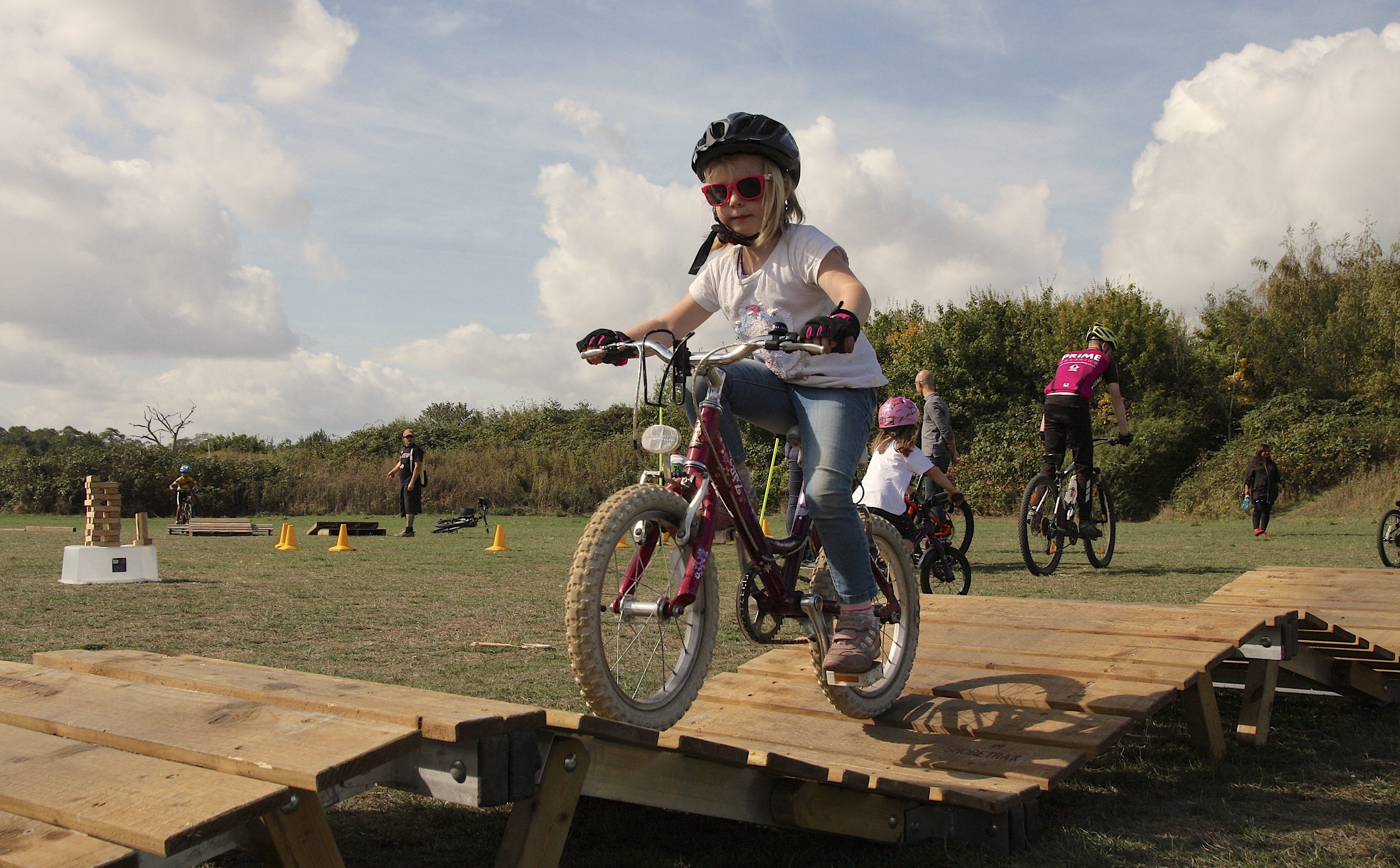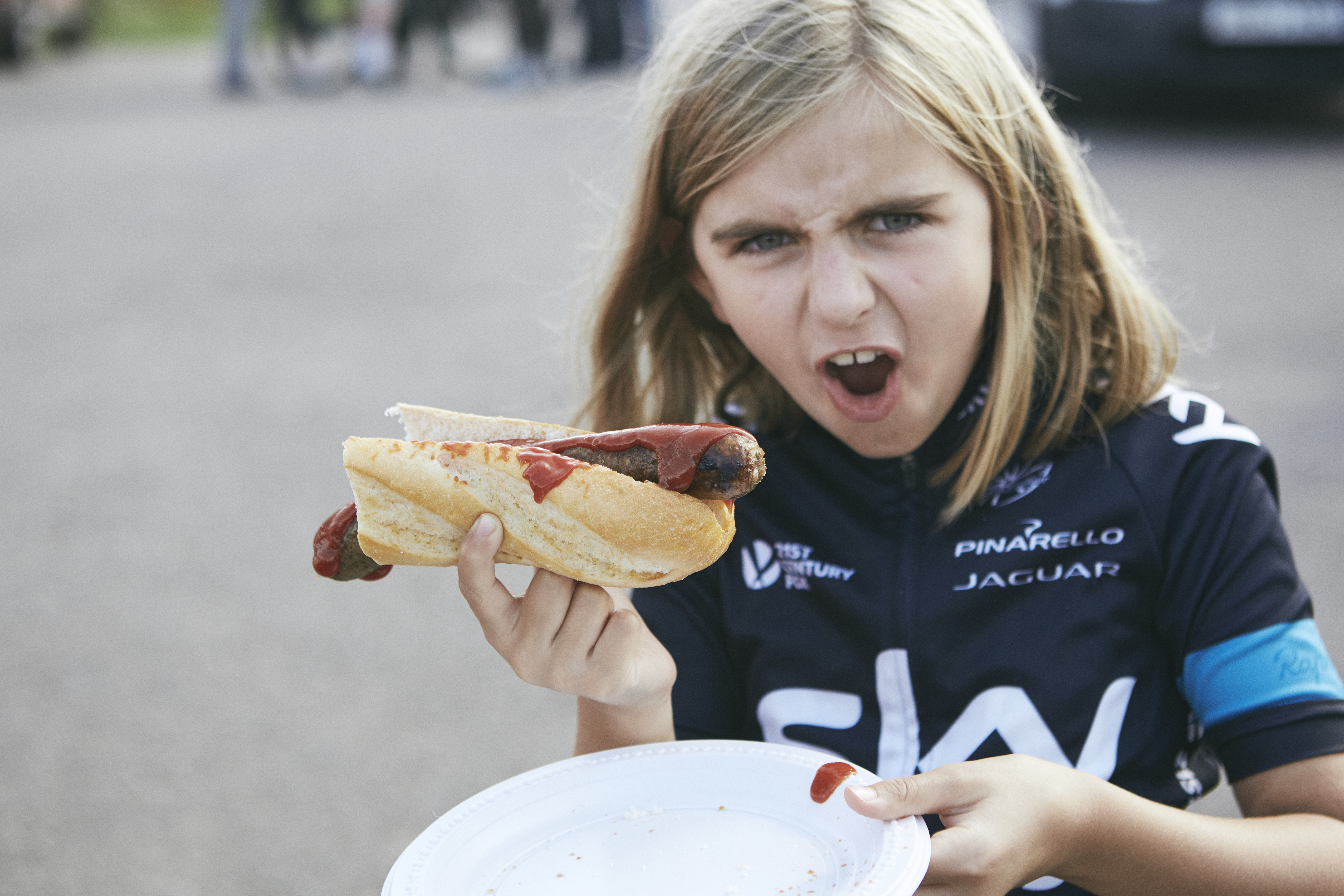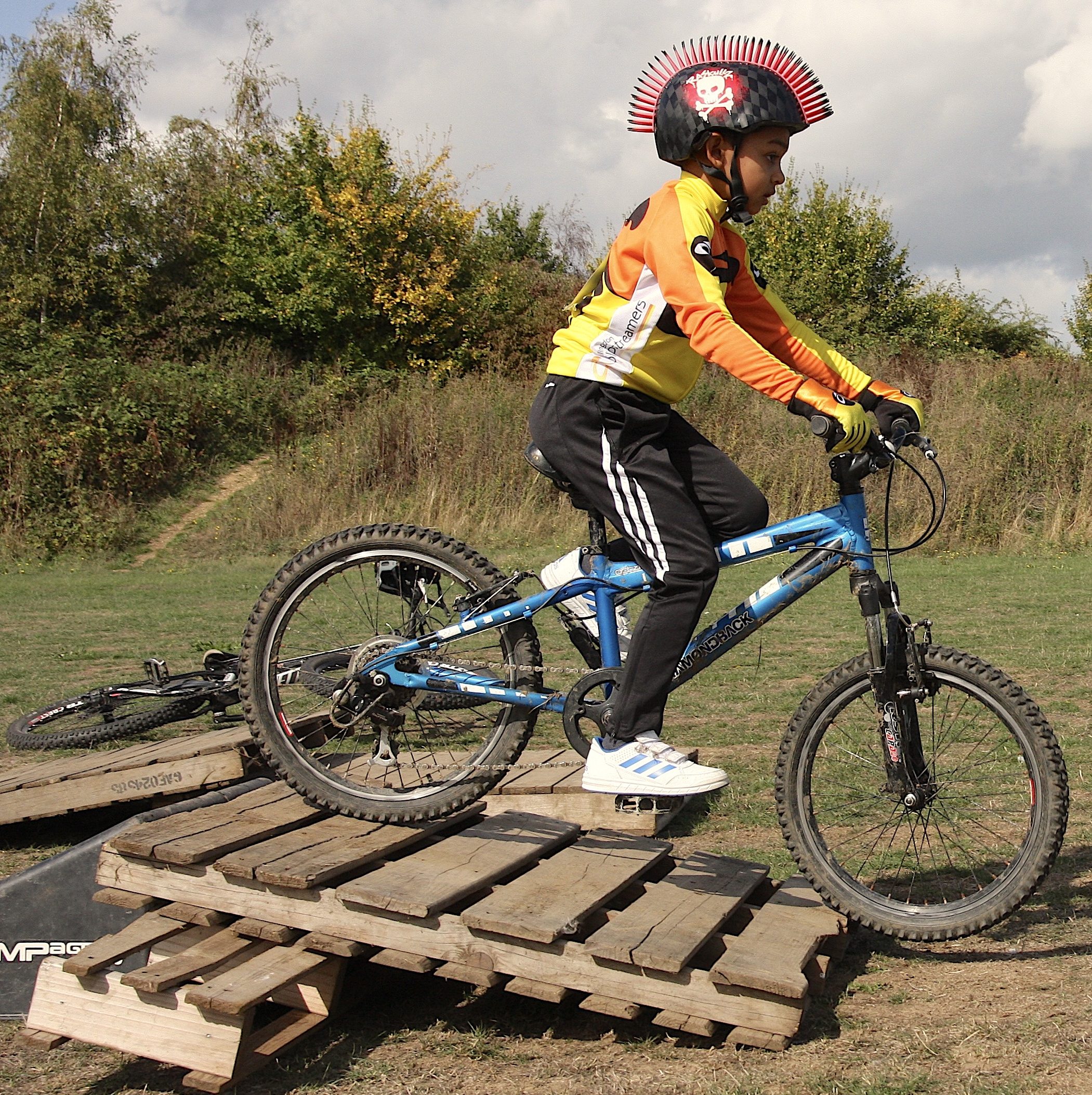 Fun and Games Galore
If competition is not your thing, that is absolutely fine and there will be plenty for you and the family to enjoy during the morning. Our Social Secretary and his helpers have – as usual – planned a set of activities behind the clubhouse to keep everyone entertained, including – but  not limited to – the following:
Bike Jenga! If you've never tried it, now is your chance.
Classics such as tug of war, sack races and egg & spoon races.
Cyclo-cross and MTB skills courses
And much more…
Food Glorious Food!
There will be a canteen operating inside the Clubhouse, serving tea, coffee and juices; healthy snacks and treats; as well as fresh samosas for lunch. Alternatively, do bring your own picnic and feel free to enjoy this whilst watching all the activities!
Kit Sale
We will be putting out some kit for sale. If you need some cycling gear do bring your wallet along and hopefully you'll find something you fancy!
What is the Schedule for the Day?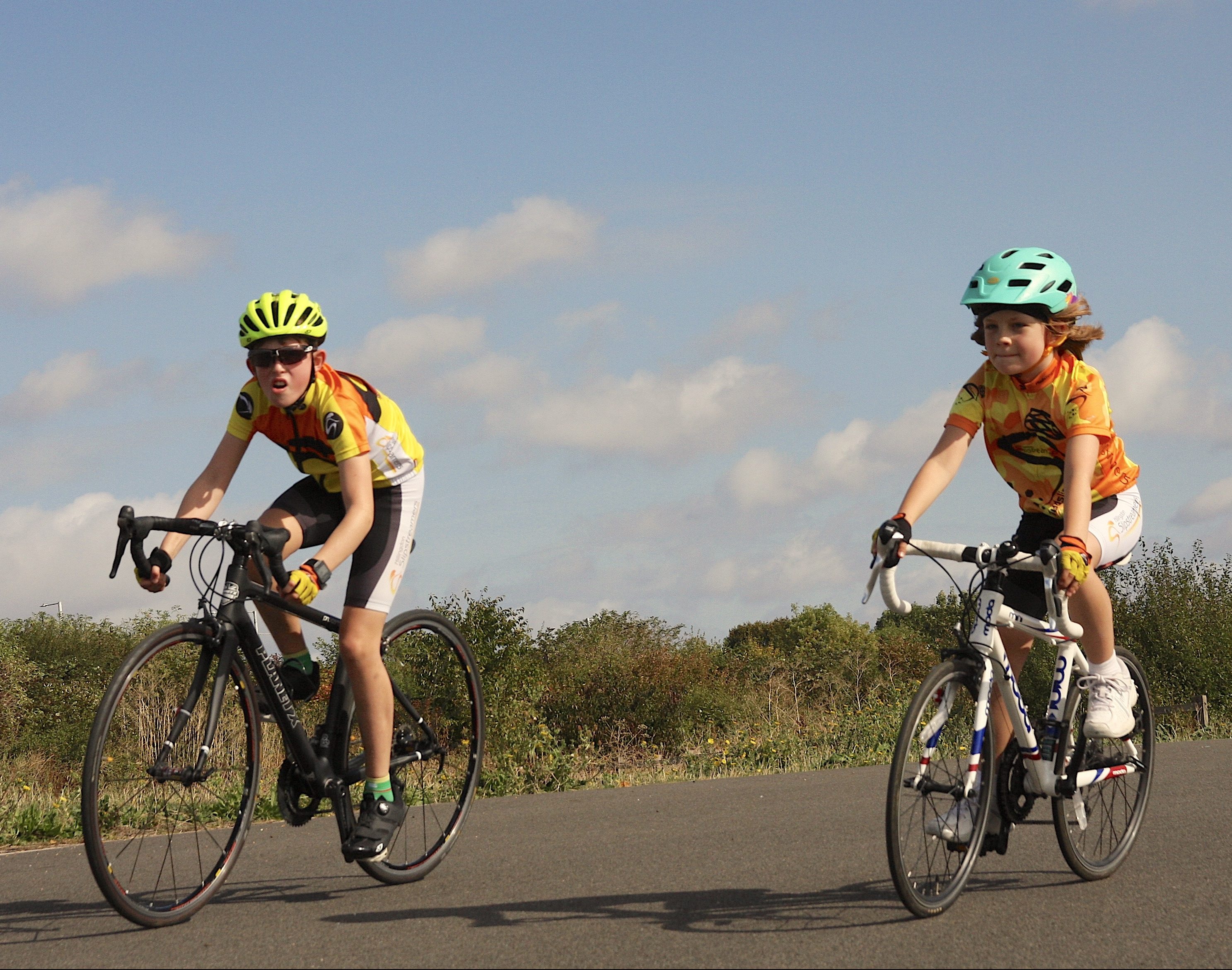 This is an MORNING EVENT with activities spread out to ensure everyone gets a go and has a great time. Saturday is going to be super busy, with lots going on. Our aim is to keep things within a schedule, and as such we've planned the day accordingly, but if things do run behind or are delayed we thank you in advance for your patience!
Please make sure you are clear on the time slots and what to expect, and parents do kindly pass this information onto our members – they are the ones who need to know what is happening!
Running Order & Event Times - Click to Expand
Sign On. ALL AGES – 09:00 – 09:25

Allow enough time to get signed on, number pinned on and get to your event in good time.

Course Set up
Meet front of Clubhouse
9:00am to 9:20am

What Else Is On?

Bike Jenga, Tug of War, Relay Races, & Games Galore!

MTB & Cyclo-Cross Skills

Canteen

IMPORTANT

Make sure you are well fed and watered before the session, dressed accordingly for the weather, and most importantly HAVE FUN!

Rider Briefings
ALL Ages – Front of Clubhouse at 9.30am

NOTE There will be a skills briefing for each of the Skills Challenge courses.

9:30am

Club Champs – Skills Challenge Event


Station 1: U16/ U14

/

U12

Station 2:

U6

/

U8

/

U10

10am – 12.05pm

 Pack up and clear away
12.15pm
All Hands on Deck – Parent Volunteers Needed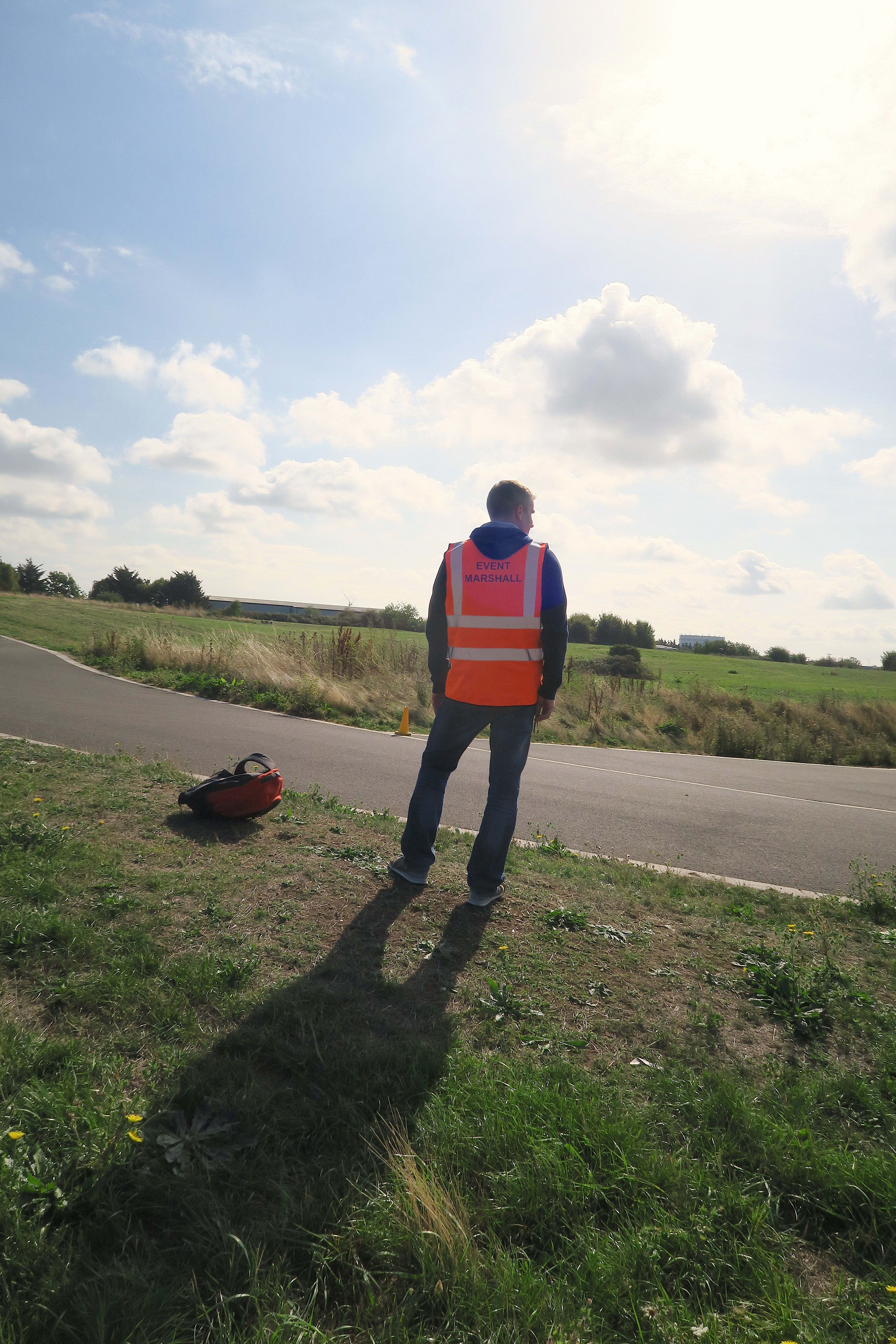 We will need as much help as possible from parents and guardians throughout the session to support activities such as setting up the skills courses, timing and recording for the skills challenge, holding up limbo poles; as well as helping with getting the skills track built, setting up the fun and games behind the clubhouse, and any other jobs that need doing. If there are any parents out there who enjoy things like face painting and want to get creative on the day, do let us know and we'd be happy for you to do this on the day. We will also need a few helpers to support the canteen inside and the barbecue team will also need assistance outside. There is no need to email us in advance – when you turn up on Saturday, simply let us know you're available to help and we'll delegate accordingly.
Finally…
Parents – we'd like to remind you that this is a children's competition, and as such we'd appreciate your support in keeping things friendly and stress-free for all our young people to enjoy and have fun. Family Fun Day is all about having a good time, getting to know fellow members, and keeping in the spirit of camaraderie and friendship – all the while enjoying a bit of healthy competition with peers. If a member misses the Skills event and cannot attend on Saturday the 17th, there is a second opportunity to do this – click here for a reminder of the remaining 2022 Club Champs dates. Remember that there are 5 events to join in with so don't be too disheartened if you miss out on any. If this is your first time participating in the Club Championships, be sure to visit this page here to find out more about how the competition works and what it's all about.
We would love to see you all taking part this year – so participate, give it your best, and let's all have a good time!
As usual, keep an eye out on Twitter for the latest updates and if you have any questions, please contact the Operations Team.