If you missed the Club Champs Time Trial event on Saturday 16th September, you are very welcome to have a go at this on Saturday 14th of October during the early session only. If you took part in the first event, you may absolutely have another go, but your first time is what counts for the championships.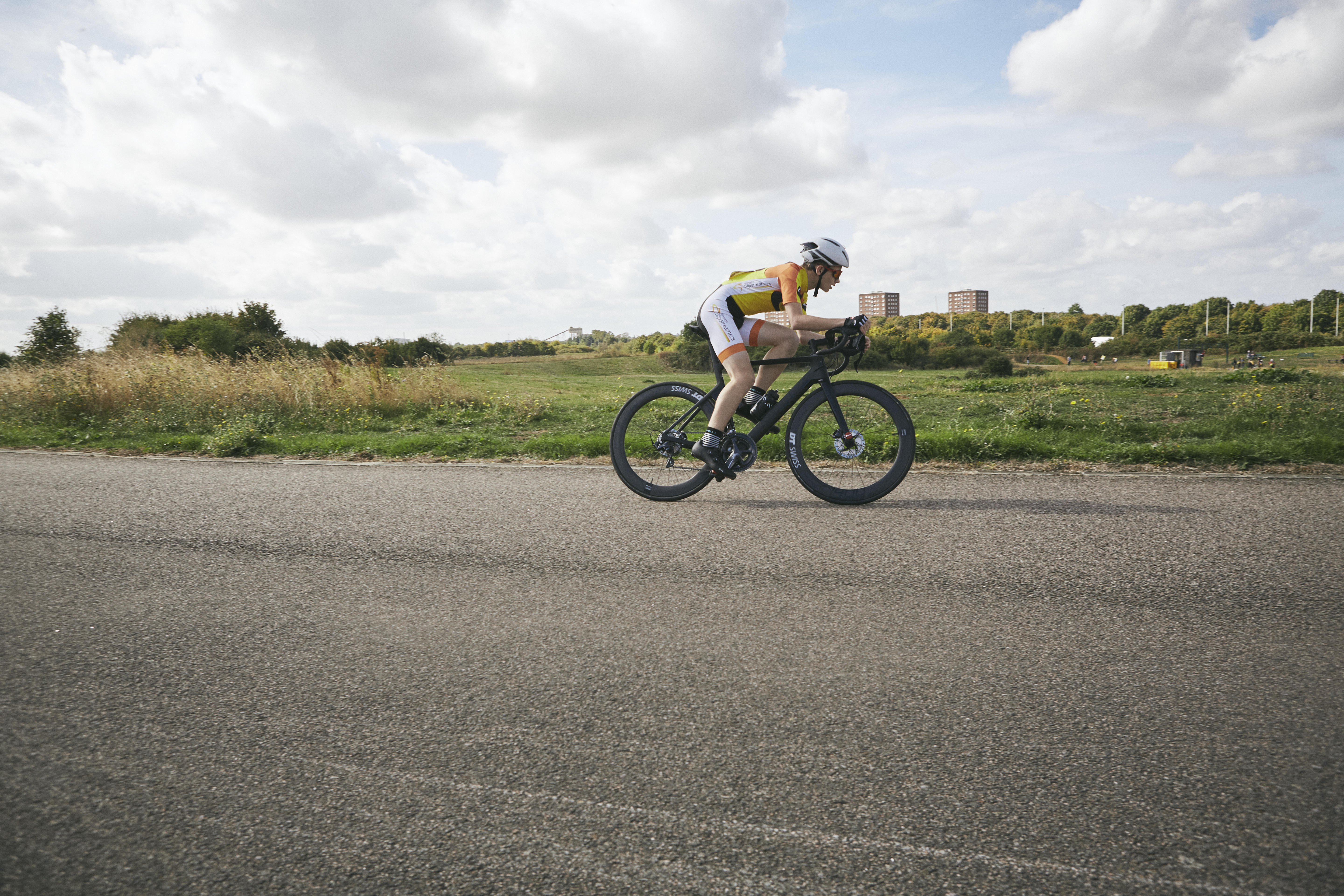 If you are planning to join in, there are a few things to take note of, as follows:
Rules and regulations

: follow this link here to visit our dedicated page on the event that includes everything you need to know about bikes, equipment and gearing.

Sign-On

: This will be from 08:00 – 08:20. You need to be signed on at the main desk and registered with your transponder by 08:25. If you are late, you will miss out – no exceptions. Spare a thought for the Volunteers who make these events happen: please be on time – it's the courteous thing to do.
Start Time: Races will start at

08:30 sharp

at the judges hut – not the front of the clubhouse.
Transponders: You will be issued with a number at sign-on in the clubhouse as normal, as well as a race-timing transponder. You will need to ensure you take extreme care with this, and parents we would appreciate your support when these are issued. This needs to be returned straight after your ride.
Gear checks will take place on the apron – allow enough time for this after sign on. All riders must report to the apron for a gear check AFTER sign on, and any time BEFORE their time-trial start. Do ensure you allow enough time to get this done.
The Time Trial event is open to ALL Members [any age group] who wish to do a Time Trial – BUT riders who have not yet done their Club Champs TT will have priority over anyone else wanting to ride if they wish to participate in the Club Champs.
No adults are allowed to ride in the Time Trials during Club Champs – youth only.
Note that the regular session sign on commences as normal from 8.45am and closes at 9.30am for those who don't wish to do the TT. Regular training starts at 9.30am as usual.
Finally…
If you cannot make the Time Trial event, that doesn't mean you cannot participate in future events so please do make a note of the next ones coming up by visiting this page here. If you want to keep a running tally of your placement in this year's champs, visit this page here to work out how the points are calculated.
If you have any questions regarding the Club Championships, feel free to email the Admin Team or talk to a volunteer. Do also visit the Slipstreamers in Action section of our News Hub for more fantastic reports from our wonderful young writers and cycling adventurers!